With Groupon purchasing more and more travel-related companies in recent months, frequent travelers should expect to see a huge push in this department for the travel industry. Having purchased two companies- SlideTour and Blink- Groupon will now be able to offer better daily deals to their followers.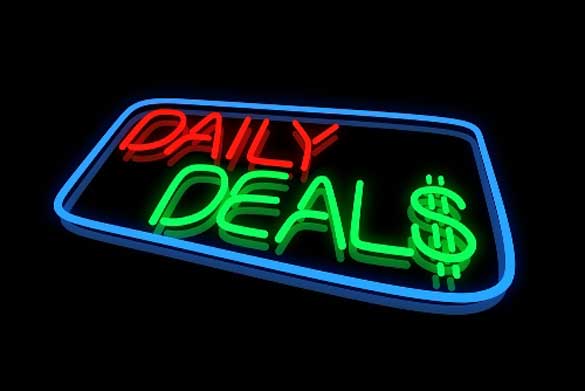 License: Royalty Free or iStock source: shutterstock.com
Even the CEO Vipin Goyal mention that being a part of the Groupon family would allow them to reach a larger audience, as well as drastically grow the size of their business. It's easy to see that daily deal companies are emerging more and more, and in the following sections, we'll shed some light on them as well as discuss how travelers can benefit.
Other Travel-Related Daily Deal Companies
LivingSocial is perhaps, the next biggest daily deal company next to Groupon. It is important to note that now, they are offering a huge assortment of travel related deals into their online coupon collection. Users will have access to the deals for approximately 24 hours. The deals are often referred to as "Escapes" on the website, and are offered until booked full. This is great for single travelers or couples who are trying to save money while seeing other parts of the world.
Save More on Travel
To provide you with a bit more insight as to how much money you'll be able to save on traveling with sites such as Groupon or LivingSocial, let's look at a simple example. Currently on LivingSocial, users will have the option of purchasing a single travel deal for just under $700. However, if they purchase two tickets, they'll be able to have them for a little less than $950.
These deals often include airfare, a few activities, as well as accommodations. As you can see, purchasing a set of tickets on the site would provide the second traveler with an abundance of discounts on travel packages. A lot of deals also include meals and hotel amenities too. If you were to purchase each of these elements (flight, hotel, attractions, etc.) separately then you would likely end up paying three times the money.
Consumer Benefits from Competition
So, who can benefit from websites like LivingSocial or Groupon the most? Well, travelers will most certainly come to love the websites as well as the daily deals they offer. It's just important to note that a lot of these deals tend to be quite sporadic, and as a result, you may end up doing a bit of waiting until the travel package of your dreams rolls around. Nonetheless, saving over 75% on travel is never a bad thing, and the new push of daily deal sites in the travel industry will make that happen.
Conclusion
Just five years ago, daily deals are the hottest thing, leading to tons of copycats popping up in every corner of the country. As quick as the fire started, it died down. So the big guys in this market are turning elsewhere to make money, and for now it happens to be the travel sector.
Noc who work and enjoys saving when traveling and sometime stay with Travel Advantage Network.