The United States is fortunate to be home to some of the most beautiful locations in the world. Places such as the Grand Canyon and Yellowstone National Park are visited by millions of people every year, from all around the world. They are part of what makes the United States such a popular destination for seekers of natural beauty. They are not the only natural wonders in the country however, and some destinations often fly under the radar when it comes to planning vacations. Here are six of the most beautiful places to visit in the United States.
Yosemite National Park, California
Yosemite is a famous park, but is often overshadowed by its cousin in Wyoming, Yellowstone. However, if you want unrivaled views of a stunning valley, Yosemite is the only place to go. There is both camping and lodging inside the park, so you will be able to get straight into the action. You can see what Yosemite has to offer by car, bicycle, horseback, kayak, or even snowboard. Yosemite is one of the only places in the country in which you can truly immerse yourself in beautiful scenery.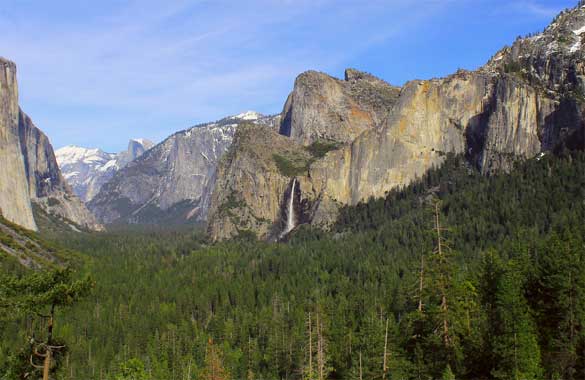 Tunnel View, Yosemite National Park – Photo © Cole Chase Photography
White Mountains, New Hampshire
The white mountain range covers about a quarter of the state of New Hampshire, so if you are visiting the East Coast, you would have to make a concerted effort to miss them. Mount Washington is the highest and most famous peak, but the whole range is a true delight to witness. There are many different hiking trails that will give you elevated views of the area, as well as some special natural characteristics such as The Basin, which is a great place to swim—if you can handle the ice-cold water! There are a lot of North Conway hotels, so that is a good place to stay when visiting.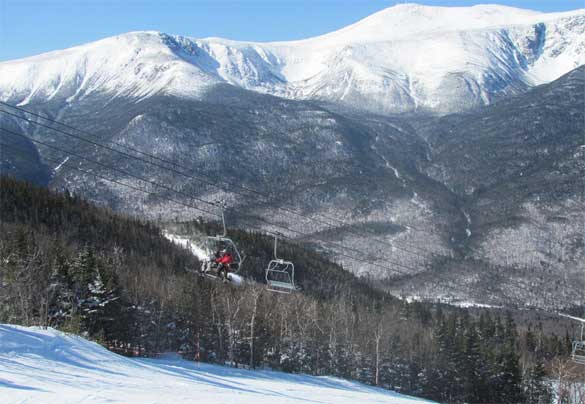 Photo © Tom
Monument Valley, Utah
This famous cluster of sandstone buttes is instantly recognizable to anyone who has ever seen a western movie. The buttes are so huge and awesome that they will no doubt take your breath away. You will only have to pay a small access fee to enter the park (Monument Valley Navajo Tribal Park), and you can enjoy a 17 mile drive along a dirt road. You can also get a guided tour to see Mystery Valley and Hunts Mesa. Stay in this area and you can watch the sunset or sunrise over Monument Valley—a once-in-a-lifetime opportunity.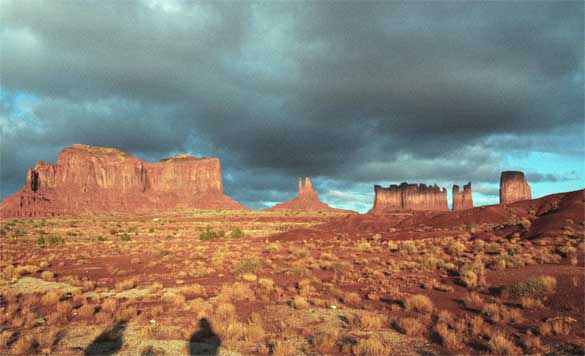 photo © James Shade
Cape Cod, Massachusetts
Cape Cod is the place to go for something completely different. A beautiful natural seaside location, one that is not overrun by bodybuilders or tanning wannabe actresses. It has an incredible amount of history, maritime character, and unique nature that makes it a popular place to visit year round. It has become known for its whale watching, as you can see there, among other animals, the humpback whale, fin whale, minke whale, sei whale, and North Atlantic right whale.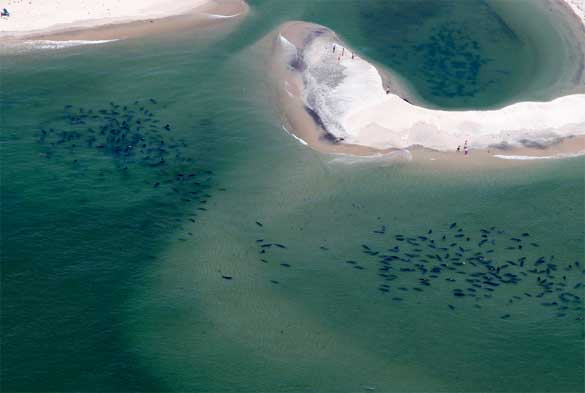 Photo © Christopher Seufert Photography
Waimea Canyon, Hawaii
Known by many as the Grand Canyon of the Pacific, it is smaller than the famous Arizona landmark, the colors on display in Waimea make it a spectacular treat for the eyes. There are multiple lookout points to which you can drive, but you can also see it from the sky. You can drive around the canyon, stopping at the various lookouts for breathtaking views. For the more adventurous traveller, there are also a number of exciting trails to hike and explore.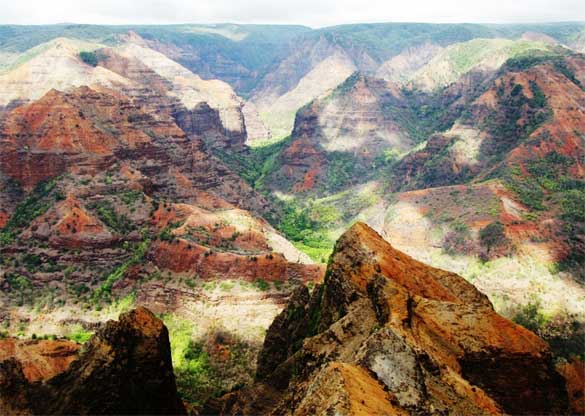 Photo © moonjazz
Vincent Stokes is an outdoor enthusiast and an experienced world traveler. He also writes writes for the National Parks and works to promote pride in homegrown travel destinations. You can also connect with Vincent on G+ or twitter (@TravelingGlobal).