Organising a wedding destination can be a difficult task as you want your big day to be magical and possess great memories. Many couples choose a venue in their home town or suburb as it's memorable and convenient for all their friends and relatives to attend. For those who are a little spontaneous, a more remote destination may be on the cards as the couple may wish to elope or possibly invite only immediate family to create a more exclusive event for those involved. Let's take a look at some of the most stunning locations within Australia that would be perfect for your ideal wedding.
Airlie Beach, QLD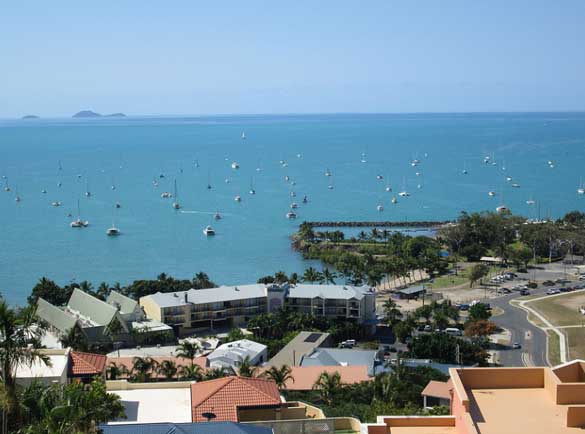 Image source Flickr by Nomads Hostels
Voted Australia's most romantic wedding destination by Australia Travel Magazine in 2011, Airlie Beach provides an exquisite and tropical destination for the perfect wedding. If you interested in the tropical wedding theme, look no further as Airlie Beach provides numerous wedding venues that are sure to capture your peculiar tastes with palm tree lined beaches, extraordinary scenery and sub-tropical year round climate. Think about how your wedding photos will appear in this location.
Byron Bay, NSW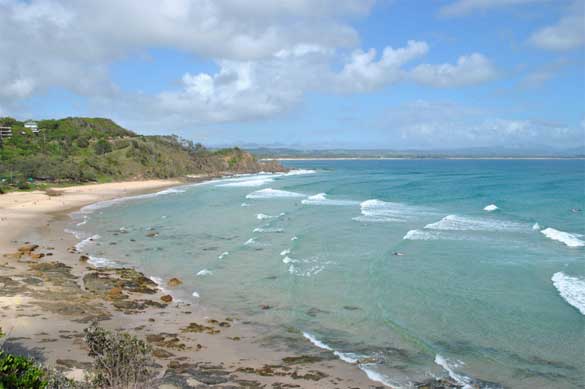 Image source Flickr by xxAshleyRose
Byron Bay hosts countless wedding events throughout all seasons of the year. A smaller, more exclusive destination, Byron attracts couples locally and from interstate to tie the knot in this exotic location. Boasting numerous wedding venues within the region, you'll be sure to secure a favourable site that will provide the remarkable experience for all involved. There are numerous accommodation opportunities for those looking to spend the night or take a short break before or after the wedding day.
Gold Coast, QLD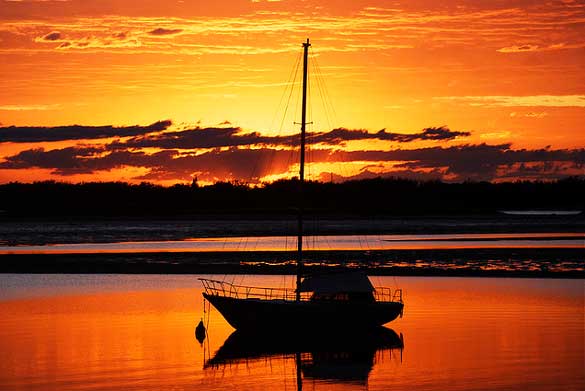 Image source Flickr by John Lotsari
The Gold Coast is a diverse location providing endless opportunities to select a suitable venue to host your wedding day. The glamorous city provides hundreds of hotels, over 70km or pristine beaches, numerous theme parks and an abundant of hinterland. The tough decision is not why the Gold Coast, but where in the Gold Coast! Hotels will supply reputable wedding planners to help organise the day, or take on the task yourself and explore a scenic hinterland or beach wedding. Lastly, you could do something completely out of the ordinary and host your wedding at a theme-park, it's been done before.
Blue Mountains, NSW
The Blue Mountains region offers spectacular wedding packages and venues for your desired wedding day. With breath taking scenery, professional services will help cater for all the ceremony, reception and accommodation needs. With stunning seasonal climates, the Blue Mountains is a World Heritage listed destination with endless attractions, scenery, and inspiring landmarks that will be sure to provide a valuable wedding event.
The Great Ocean Road, VIC
Approximately a 90 minute drive from Melbourne; Geelong, Bellarine and the Great Ocean Road provide terrific destinations for weddings. The Great Ocean Road provides spectacular scenery for a number of kilometres. Exotic venues and accommodation packages will provide luxurious facilities for your wedding retreat. Opportunities for ceremonies within wineries, rainforests and ocean sceneries, this Victorian attraction will surely provide that memorable and picturesque experience.
There are countless destinations throughout Australia that would provide your ultimate dream wedding experience, there's actually too many to list. One handy tip is to hunt down the biggest savings on other expenses with your wedding so that you can afford a beautiful venue. If you need cheap invitations, research online and check out online vendors such as Vistaprint for your printing needs.
Written by Mick Cutcliffe
Mick runs a wedding planning business with his sister and has been in industry for 12 months. Being the only male the his business, he finds it really important to listen carefully to what his clients want. From hunting down cheap invitations to finding the stunning centerpiece, Mick makes sure every aspect of his clients' weddings are perfect yet cost-effective.