Traveling as a senior can be very enjoyable. If you're already retired, you can spend as much time traveling as you want. Plus, there are plenty of monetary perks to traveling as a senior that can save you plenty of money. Here are a few traveling tips to save you hundreds on your next trip.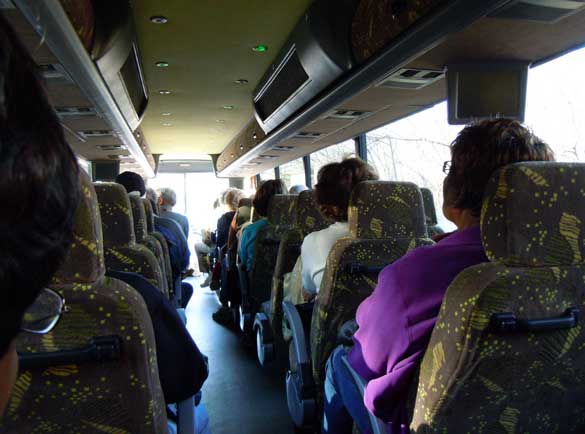 Image source Flickr Judy Baxter Old Shoe Woman
Travel during off-peak seasons.
Since you may have the ability to travel at any time of year, it's a smart idea to travel during off peak seasons to get the best deal. For example, instead of heading to beach destinations during the summer months, opt to travel to these locations in the fall, winter or spring. Most airlines and hotels will reduce their prices to get people to visit during off-peak seasons, so take advantage by altering your travel schedule.
Use deal sites.
Use the Internet and visit websites like Travelocity or Priceline and use these sites to get the best deal possible for your entire travel package. Most of these sites will help you find the best deal on flights and hotels, and they can even help you save money on rental cars too.
Use a travel agent.
If the thought of using the Internet still scares you, go the traditional route and have a travel agent book your trip. These individuals are very knowledgeable in their field and have built relationships with plenty of hotels, airlines and other vendors and can easily help you book the best trip for the right price.
Think of alternative travel methods.
If you don't want to spend hundreds of dollars on a flight, then maybe you should consider traveling by bus or train. You can usually find great deals on these travel options, and some even provide exclusive discounts just for seniors.
Join AARP.
AARP is a company dedicated to helping seniors snag the best deals on travel as well as other entertainment or community items. By joining AARP, you can receive an abundance of special offers from hotels, airlines and other vendors just for being a senior, and this can save you a great deal of money.
Check your community center.
Most park districts or community centers will offer trips for a group of seniors at a discounted rate. Some of these trips may be only day-long, but some may be week-long. Since they are hosted by the community center, you will save a significant amount of money because you will be paying for a group rate instead of individual. Plus, most of these trips travel by van or bus, so you will easily save hundreds on travel costs alone. Plus, you may even make a few new friends while you're at it.
Look for specials.
There are plenty of hotels, airlines, restaurants and other vendors and companies that provide discounts for seniors, so make sure that you do your research and try to find them. Even if you paid full price for your airfare, you may be able to find a restaurant in your area that offers a big discount for senior diners. This can help you save a significant amount of money on your trip.
Joshua Reynolds is a travel agent who enjoys blogging about travel tips.  He also likes to journal about his overseas travels with his dog.