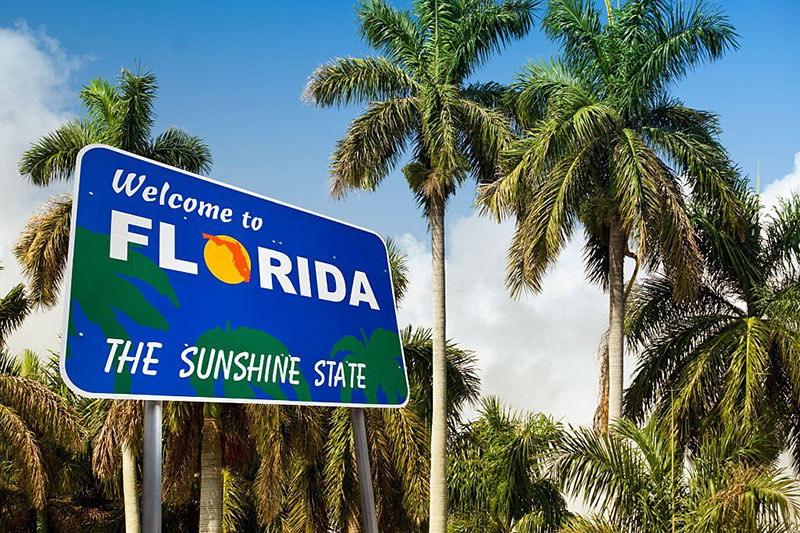 Best Family Hotels In Florida: Every child's dream is to visit Florida – and many adults are equally as excitable about Mickey Mouse and his friends. With so many accommodation options available, it can be overwhelming to choose between bases. For many families, this is a once-in-a-lifetime holiday so it's important to get it right. Here are a few fun suggestions of places to stay, that your whole family will love!
Disney's Animal Kingdom Lodge
Fancy waking up and looking out of your window to see a few giraffes strolling by? Disney's Animal Kingdom Lodge is definitely the place for you! The hotel was conceived with an African safari theme in mind, even imitating the layout of African villages through the semi-circle design. Not only are animals right on your doorstep, it's also an amazing way to learn about one of the vastest continents.
Kids can learn so much about creatures from surveying the savannah right from their bedroom. For days when you want to relax within the resort, try out the Uzima pool and slide, or select another activity from the wide range on offer. If you're looking to have a night out without the children you can leave them guilt-free in Simba's Cubhouse, a supervised play centre based within the hotel.
Nickelodeon Family Suites
Spongebob Squarepants and Dora the Explorer are waiting to welcome you to this fun-filled resort! In addition to the spectacular themed rooms on offer, there are two thrilling waterparks with an array of additional activities, including basketball and mini-golf. There's also The Mall, the perfect hub for shopping and dining with a high-energy arcade and innovated 4D entertainment theatre – everything you could ever want to keep the little ones entertained!
Daily shows such as Double Dare LIVE! are family-friendly and guaranteed to keep everybody giggling. If you've still got some energy left over try out the Kid's Spa, and treat yourself to some pampering at the same time. One essential tip – beware of the slime!
Disney's Art of Animation Resort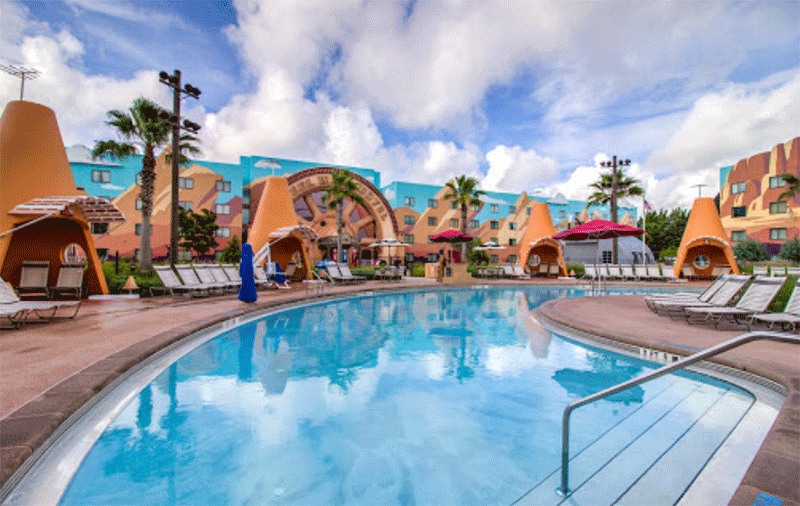 Plunge your family straight into some of Disney's best-loved stories by holidaying at the new Art of Animation Resort. Choose from Finding Nemo, The Little Mermaid, Cars or The Lion King as the backdrop to your stay, so that your children can be part of their favourite movie, just by waking up in the morning. Colourful and artistic, this resort is ideal for the big Disney fans who want to get up close to the magic.
Four courtyards provide all the entertainment you could want, with each area designed in honour of one film. Go swimming with Crush (but be careful of the jellyfish!), or laze around in the Flippin' Fins Pool with Ariel and her friends. This is definitely a more relaxed hotel, but there's still an abundance of activities for you to enjoy as a family.
Loews Royal Pacific Resort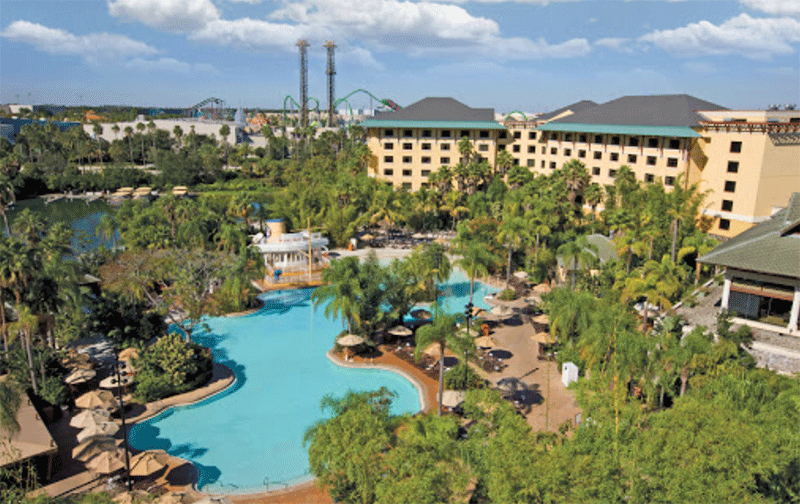 Based in Universal Studios, the Royal Pacific Resort is family-friendly and welcoming to kids of all ages, without the over-zealous enthusiasm of some Disney resorts. With a relaxing atmosphere based upon the gorgeous island of Hawaii, there's a friendly vibe throughout, and some quirky design features to raise a smile.
Try out the magnificent pool, complete with a steamboat play area for the children and a separate zone for youngsters. Beach volleyball, ping-pong, shuffleboard and croquet are always on the cards, as well as a video-game arcade when the kids need to entertain themselves. You can even dine with your favourite Universal characters – why not share a pizza with the Cat in the Hat?
Disney's Wilderness Lodge
Celebrate the American wilderness with a stay at one of Disney World's highest-rated resorts. Nature and Native American culture is the theme for this inspiring hotel, as homage to the original intrepid explorers who pioneered travel to the West. A glistening waterfall overflows into the huge swimming pool, and you can witness the Fire Rock Geyser erupting in a fantastic display!
As well as two pools with a waterslide and watercraft, there's a white sand beach which is wonderful for relaxing on. You can fully return to nature with Chip 'n Dale's Campfire Sing-a-long, or by doing some fishing. You'll never want to leave!
A trip to Florida is destined to be an amazing experience regardless of where you stay, but by choosing one of these hotels designed specifically with family-fun in mind, you can be sure that your holiday will be improved from good to spectacular. Where have you stayed with children in Florida? Let us know in the comments below!
Sarah McLaughlin is a holiday addict with an eye for a travel bargain. She recommends Hotelopia, a fantastic tool for booking your next trip to Florida. Share your view on "5 Of The Best Family Hotels In Florida That Your Kids Will Love" in the comment section below.