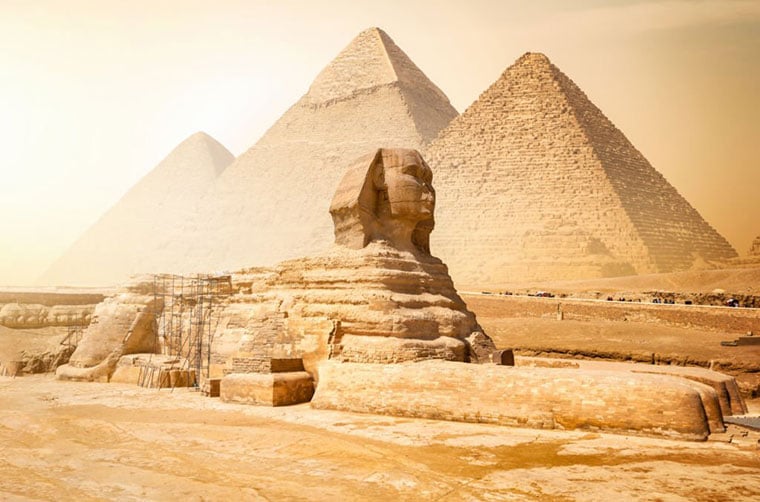 Top Places To Eat Out In Egypt: Egypt is one of the most exciting countries to holiday in – and offers everything for relaxation or adventure breaks.
Sharm El Sheikh and the Red Sea resorts are know for their water sports and kick back atmosphere, while ancient towns like Luxor and Cairo combine culture with relaxation and a vibrant atmosphere.
Many holidays to Egypt are now offered on an all-inclusive board basis, with hotels also offering a range of dining opportunities in a single complex.
However, there is nothing like venturing further afield and sampling some local cuisine – and in Egypt this can mean freshly cooked local food from a market stall to fine dining.
Here's how to eat like a king in the Land of the Pharoahs.
Cairo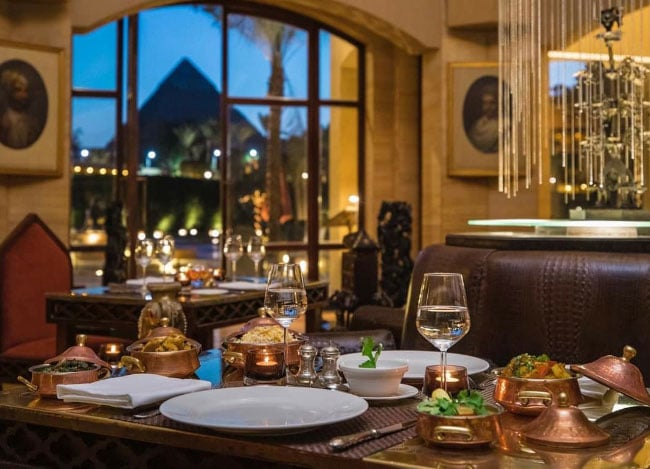 The Moghul Room: Brits love a curry and while it might seem weird to head to Cairo for one, The Moghul Room is based in the Mena House Oberoi Hotel by the Pyramids, so occupies one of the best vantage points in Cairo. The Moghul Room specialises in authentic Indian cuisine to gourmet standards and in portions fit for a pharaoh. On a hot night in Cairo, the Indian ice cream (kulfi) will help cool you down as you contemplate the Great Pyramid by moonlight. The Mena House Oberoi Hotel is currently undergoing renovations, but The Moghul Room remains perfect as it is.
Luxor
The Happy Habou Restaurant: All the hotels in tourist hotspot Luxor have a great variety of restaurants offering international cuisine, but if you really want some authentic Egypt cooking in Luxor, head for the Happy Habou Restaurant by the mortuary temple of Rameses III (Medinet Habu Temple) on the West Bank, with a vista of the temple of Rameses III. The prices will fit into your traveller's budget and the Happy Habou combines good authentic Egyptian cuisine in clean surroundings. Forsake the all-inclusive buffet or the poolside bar at lunchtime and eat like an Egyptian.
Naama Bay, Red Sea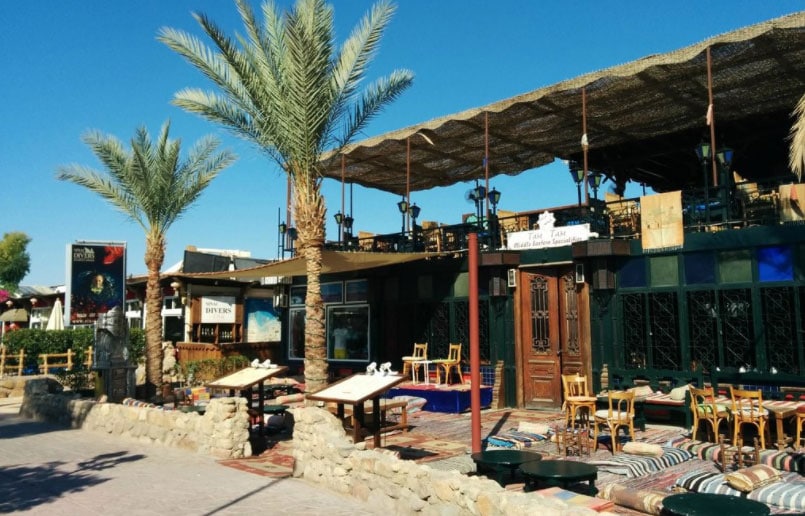 Tam Tam: After a hard day sunning yourself or enjoying waters ports in the red hot sun of the Red Sea resorts, it's time to join the Egyptian locals up on the rooftop – and Tam Tam restaurant at Ghazala Beach Hotel offers a stunning view of the night's activities along the prom at Naama Bay, while you relax and enjoy traditional Middle Eastern dishes and a glowing sunset. Tam Tam offers a menu of classic Egyptian as well as Middle Eastern cuisine, including Lebanese dishes – all set to the accompaniment of music.
Different cuisines in different cultures can often make holidaymakers ill as they are not used to certain foods and the local water that may be involved in the cooking process. However sometimes this holiday tummy can often be other food poisoning illnesses in Egypt.
Peter Anderson – I enjoy to blog about holidays in Egypt. Hope you love reading this article "3 Top Places To Eat Out In Egypt".