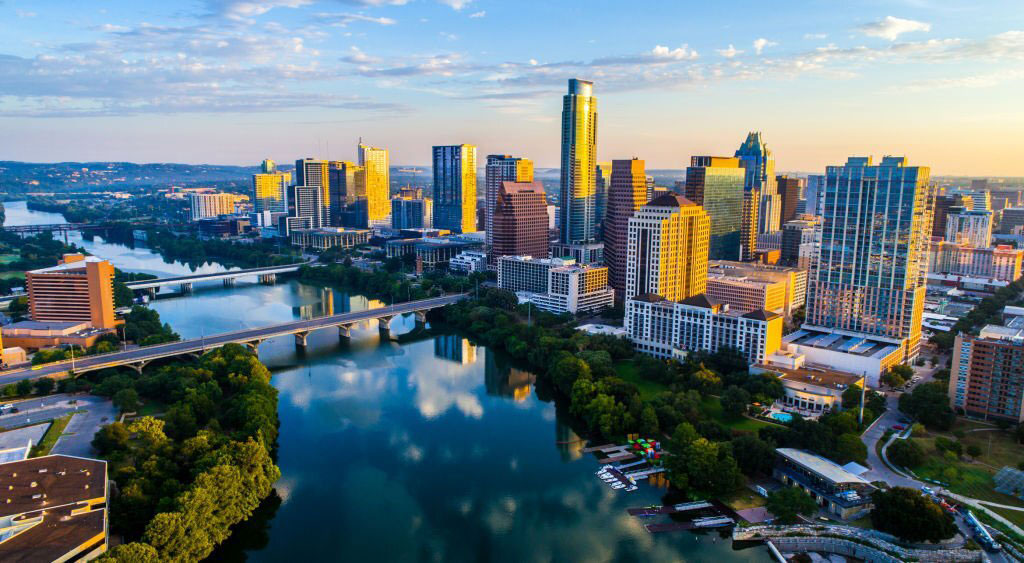 Austin, Texas Itinerary: Austin, Texas has a reputation as an unusually artistic community "Keep Austin Weird" but it also is the state capital. There is more to this city than what is found on many a tourist's bucket list, at least on a single visit.
If you are looking for swimming spots, green spaces, nightly live music, and great tasting food, Austin has it.  Awe-inspiring architectural designs, interesting landmarks, nature and wildlife areas, and specialty museums? It has that, too.
A lot of these points of interest can take up a lot of your time but you can certainly include these areas for a three days visit. In the unfortunate event, you cannot squeeze everything within that period, you can always come back and make another visit.
Here is a carefully curated guide to having the ultimate fun and adventure in Austin:
Mingling with Arts
The arts are indeed alive in Austin, Texas. Beyond being pleasing to the eye, art in Austin is actually a manifestation of the place's soul and creative spirit.
It is home to Blanton Museum of Art, which is right inside the University of Texas and is regarded as the country's largest university-owned collection that is publicly displayed. People can spend the entire day just looking at its wide array of artworks—about 17,000 in all—that ranges from ancient Greek pottery to modern Latin American art.  For those with limited time, first peruse the museum's informative guide to find the areas of greatest personal interest.
The university also houses the Harry Ransom Center, which is regarded as one of the top humanities research libraries and museums in the United States. Its collection includes art and literature, performing arts, photography, and film. Guests may gain access to rare books, manuscripts, and visual materials.
Austin's art scene isn't limited to large institutions. There are art displays at street fairs and festivals, local galleries showcasing upcoming and established artists, smaller museums featuring diverse cultural heritage, and stages offering the top dance talents of choreographers and dancers.
Iconic Murals
If you want to make your Instagram become #feedgoals, pose in front of Austin's iconic murals. There are just so many to choose from, including:
"Till Death Do Us Part" spray paint at East Seven.
Get all cute at Jo's Coffee with its "I love you so much".
East MLK's You're My Butter Half.
Daniel Johnston's "Hi, How Are You" mural near the campus.
Feeling a little classic? The "Greetings from Austin" at South First is the way to go.
Journey Back in Time
Roaming around the streets of Austin is like a journey through Texas history. It is evident in its monuments, museums, and architecture.
Visit:
Broken Spoke, a timeless Texas dance hall that was founded in 1964.
Threadgill's, a diner that used to be a gas station.
Barton Springs—a natural pool located at the heart of town and one of Austin's most prized jewels—which was first discovered in the 17th century. It measures three acres and features an average temperature of 68 to 70 degrees.
Go for a Gastronomic Treat
People from Austin, Texas are so lucky to have some of the greatest pitmasters in the United States. Go to Franklin Barbecue if you do not mind falling in notoriously long lines. Diners start queuing up as early as 6 in the morning just to have a bite of their famous dishes.
If you are not up for waiting, there are many other places to get a good meal. You can visit
LeRoy & Lewis for some mac-and-cheese, stuffed quail, and pork belly
La Barbecues for juicy beef ribs and brisket.
Bufalina's is the place to go for Neapolitan pies
Soursop's is another popular choice for some Asian street food.
Going to Austin, Texas is synonymous to getting yourself acquainted with culinary delights. Restaurants are all over the area to cater to your taste buds. There are many more worthy options surrounding the city. Ask the locals for their recommendations.
More Fun and Adventure
Other, less easily classifiable recreations to be found in Austin include:
Yes, while surfing and Austin, Texas may not be synonymous, NLand Surf Park allows you to feel the exhilarating experience without having to go to the ocean. It is a man-made surf lagoon occupying 14 acres of land, making it the largest in the world.  Non-surfers in your party can just chill and relax from the shore with some crafted beer, brewed onsite, and savory dishes.
Looking for a cheap thrill? Go to Little Longhorn Saloon and play Chicken Shit Bingo. It is what it says: numbers are randomly selected by chickens defecating on bingo squares.  Lucky winners claim their rewards at the end of each round.  Tickets are sold for $2 but you can watch from the sidelines for free. The game is held every Sunday, from 4 to 8 pm.
Bat-watching. From March to October each year, millions of Mexican free-tailed bats convene underneath the South Congress bridge. By the time evening comes, usually around 7 pm, they take flight to the astonishment of all, the amusement of some.
Watching the sun setting. Sunsets are a thing of beauty, especially if you find a great spot from which to enjoy the view. The best seat in Austin, Texas is Mount Bonnell, the highest point in town. This scenic spot may be a magnet for a lot of people but you should still be able to find a seat that will allow you some peace and quiet as you wait for the sun to slowly kiss the land. The best thing? Mount Bonnell can be accessed for free.
Hope you love reading "Your Austin, Texas Itinerary: So Much to Do, So Little Time". Share your view in the comment section below.