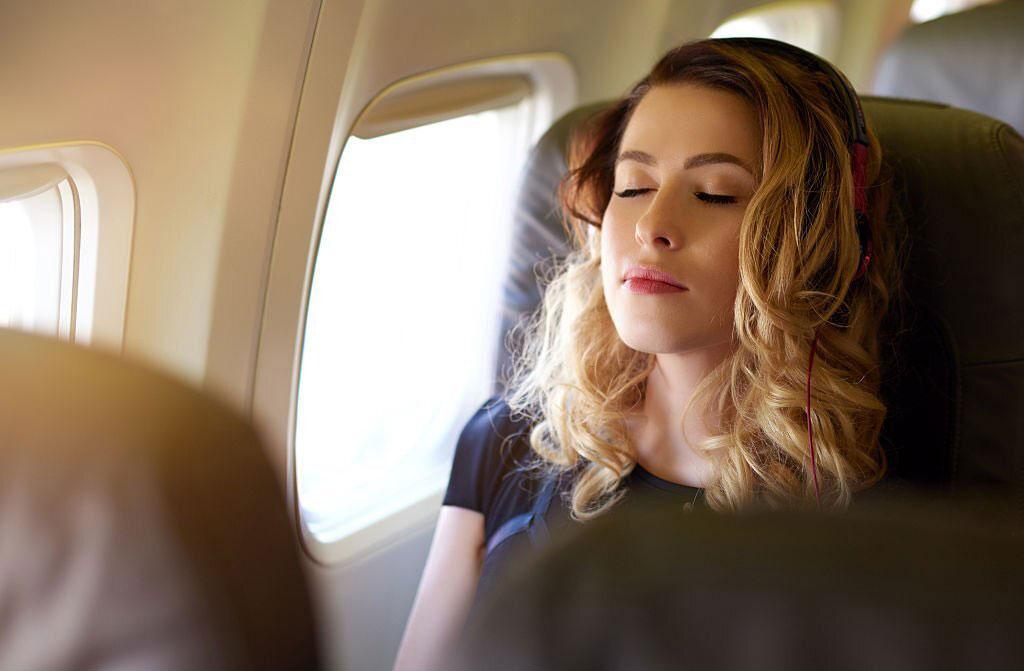 Staying Comfortable on Your Next Flight: If you're a frequent flyer, you may feel like airlines are constantly trying to make traveling by plane worse. From carry-on restrictions to shrinking seats, it can seem impossible to enjoy your flight. Of course, there are always ways to improve your situation. Before you eschew the airport to travel by car, consider investing in some accessories that will make flying feel like a first-class experience every time. From outfits to entertainment, here are our top tips for staying comfortable on your next flight.
Dress the Part
If your outfit doesn't feel comfortable when you're not on a plane, how can you expect it to feel comfortable on a plane? It can be tempting to want to look fashionable while you travel, but those high heels won't do you any favors once you're squished into your economy seat.
Before you head to the airport, pick out an outfit designed for comfort. Opt for leggings or sweatpants that don't pinch at the waist when you sit down. Choose loose, flowing clothing instead of anything skin-tight to allow for breathability. Since planes tend to get chilly, layers are a must. In addition to a jacket or sweater, the Huffington Post recommends adding a scarf that can double as a blanket.
Comfy shoes are another must — they can be a long walk from airport security to your terminal, so wear shoes that you can walk in. If you're feet get cold easily, choose closed-toe shoes over sandals, and wear a pair of warm socks.
Pack Proficiently
No one wants to be that person who has to awkwardly schlep their oversized bags all over the airport. For the avid traveler, an efficient travel bag is a great way to make the most of your limited carry-on space. Pick a bag that is lightweight and easy to organize; bags with lots of pockets make it simple to locate all of your most important travel accessories.
If you regularly travel with a lot of electronics, finding a bag that allows you to pack them safely and efficiently is a must. Trying to untangle a mass of cords is no one's idea of a good time, so pick a case that keeps everything contained.
Cozy Up for Naptime
Often, the best way to get through a long flight is by sleeping. To prepare for that long nap, equip yourself with a quality travel pillow and a warm blanket. There are a ton of travel pillows out there, so you can find the one that's best for you. Choose from memory foam, microbead, or inflatable options. If space is an issue, there are travel pillows that can fold up into a fraction of their actual size.
Blankets are the second nap necessity. Many travel blankets fold up into tiny sizes so you can stick them in your bag. If you don't have room, wear a scarf that can double as a blanket, or just use your sweater or jacket as a makeshift blanket.
Block Out Noise
Planes are notoriously noisy places. From crying babies to the constant hum of the plane, it can be a major headache for anyone sensitive to noise. To reclaim peace and quiet while you're flying, you have to get yourself some noise-canceling tech.
If you plan on listening to music or watching a movie, make your headphones do double duty with a pair of noise-canceling headphones. According to PCMag, the Bose QuietComfort 20 noise-canceling headphones are the best that money can buy. If that set is out of your price range, there are a variety of cheaper noise-canceling headphones that will still get the job done.
Headphones not your thing? Opt for some old-fashioned earplugs instead. They're tiny and cost-efficient, so you can throw a pair in all of your bags.
Entertain Yourself
Last but not last, bring your own entertainment. Between music, podcasts, movies, and books, there are tons of ways to occupy yourself while you're flying. Some streaming services let you download shows and movies that you can watch offline, an option that's perfect for long flights. Pack a few options into your carry on for hours of entertainment.
Electronics are one of the best ways to prevent boredom on a plane. Just make sure you charge everything before you go!
Flying doesn't have to be uncomfortable. From travel pillows to noise-canceling headphones, there are a bunch of ways to improve your in-flight experience. When you book your next flight, make sure you also invest in a few key accessories to make your next flight the best one yet.
Hope you love reading "5 Tips for Staying Comfortable on Your Next Flight ". Share your view in the comment section below.