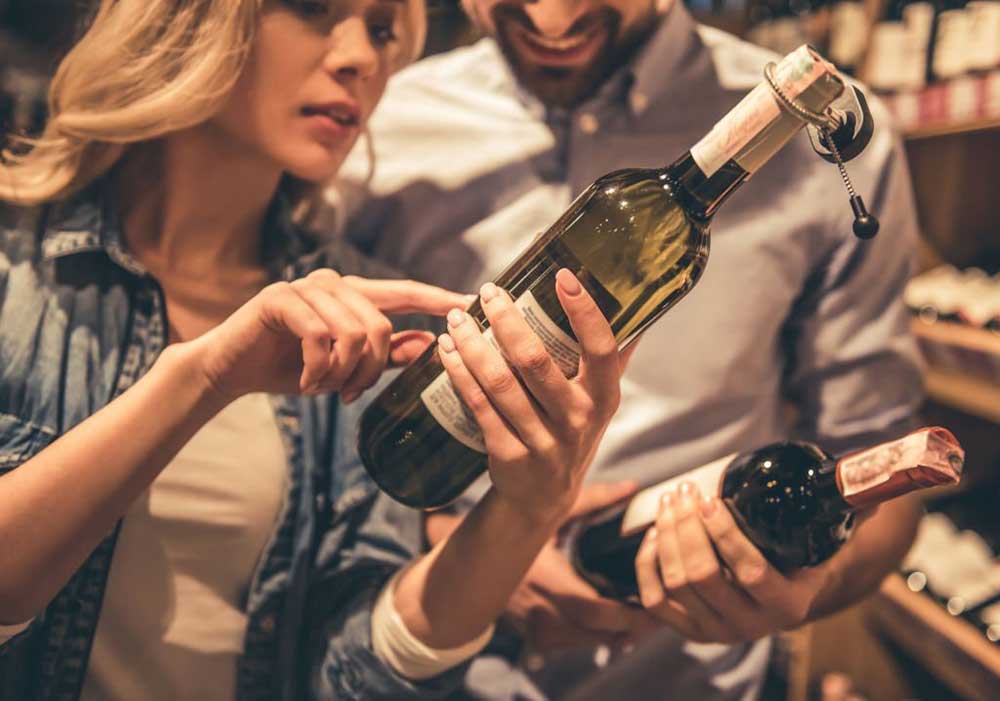 Basic Advice For Choosing Wine: Cheers to that, there's nothing that wine hasn't done. It has been used in rituals, and has also lived in the palace cellars since time immemorial. It has stood the test of time and priests have also used it to cure devotees of their common maladies. While it's true that wine was originally for the kings and noble families, today it's ubiquitously enjoyed by people of all types, whether black or white.
People take wine during dinner to relax after a long day's work. For others, it's purely a type of epicurean art.
Yes, it's a fact that majority of wines that taste great make a beautiful pair with a sumptuous meal. Now what?
Your confusion will begin the moment you start glancing at the long wine list, not knowing which one to choose and which one not to choose. It's a common notion that white wine goes well with white meat and red goes with red meat. For example, fish, chicken, or any other poultry meat does well with white wine. On the other side, red wine does well with rich lamb or a veal dish. But it's remarkable how this idea has been tested and found to be true. But again, did you know that not all red wine will make a perfect combo with red meat?
Red wine-a majesty liquor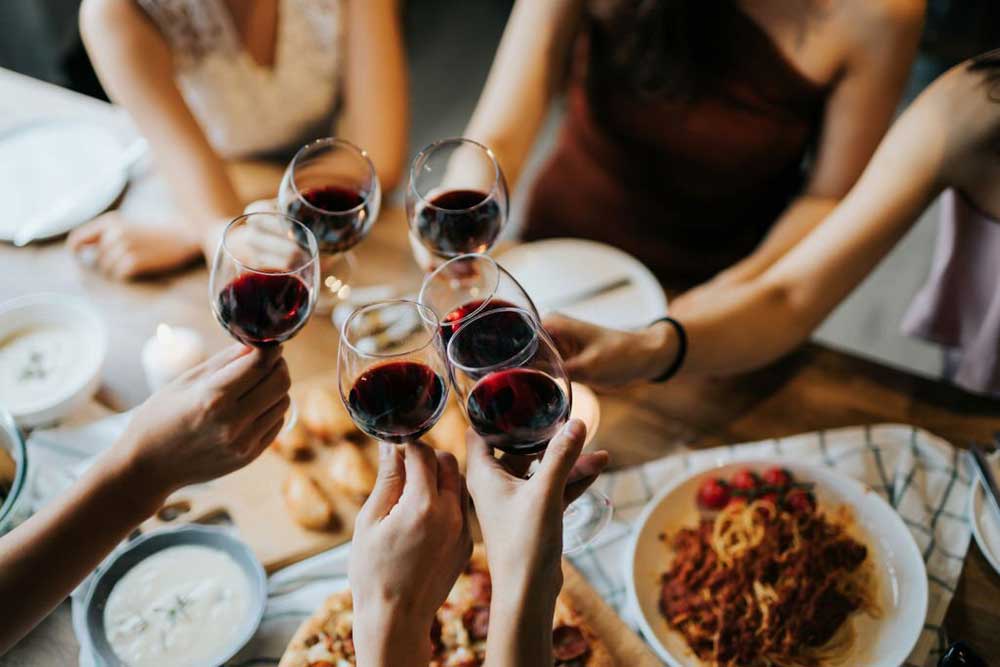 Red wine complements almost all types of meals, and is also a good friend of your health. The latest from the research guys reveal that it fights Alzheimer's disease by making it hard for plague to build up in your brain. This type of liquor contains a natural compound called resveratrol, which is responsible for slowing down the degeneration of essential compounds of the nervous system. Pinot Noir contains this natural compound in huge amounts. Again, red wine is advantageous because it fights degenerative diseases like Huntington disease and Parkinson's.
Generally, there's perfect wine for every type of menu. But it's wise that you rely on your sense of taste–and that's the rule of the thumb. Different individuals have different palates, so there's no single rule that really guides the ideal wine for a dish. Again, the distinctive characteristics of each wine should dictate which food it harmonizes with.
Sour, sweet, smooth, sharp, fruity, crispy or acidic-which one?
The only way to discover a particular wine is through indulging in it. So if you want to discover its acidity, tannic content, sweetness, aroma or its overall balance, your best bet is to taste it and see if it could work with some of your favorite menus. Chardonnay, for instance, works well with cheese and poultry meat. There are lots of variations of this wine though, ranging from fruity, sweet to sour. But you can also pair it with sea foods such as Oyster and still make a great taste.
Pasta and wine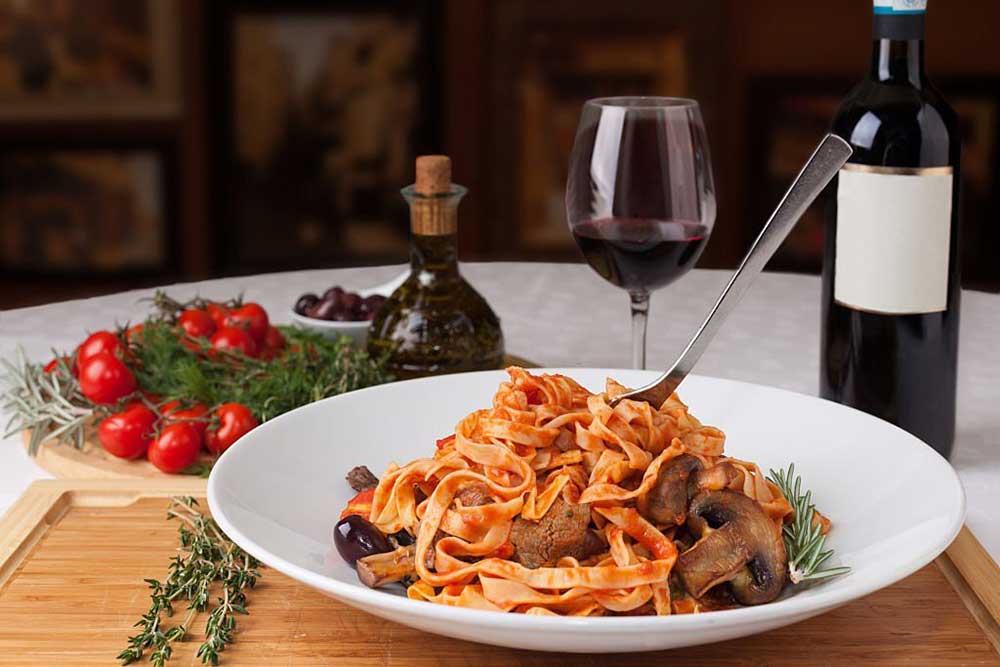 For the pasta dishes, choose anything from Pinot Noir, Merlot or Pinot Grigio is a great idea. The family of Pinot syncs well with steak. Merlot does a good job when combined with chocolate as well.
Knowing the terms used to refer to sweetness or sourness of wine varieties other than knowing which wine to complement your meals with, it's important to equip yourself with some crucial Vintner's terms. You must recognize whether it's brut, demi sec, sec or off-dry. Demi sec refer to wines that are relatively sweet while brut wines are never sweet at all. Check the label print under the bottle to have an idea of its sweetness. A good knowledge of these tastes will also help you identify wines that will complement your meals well–so you won't get stuck when the waiter asks you to choose your ultimate wine.
Bottom line is this; only be concerned with how a particular wine appeals to you when selecting wine for aperitif, dinner or dessert. Though relying on guidelines concerned with the "how to choose the perfect wine' will save you time, it's also very helpful that you identify what your taste palates are demanding.
Clara Smith is an author of numerous works on food and wine. Her winemaker notes on Australian chardonnay are a few of the hundred wine descriptions she did. Smith also loves to visit vineyards and wine festivals in France. She once wrote her insights about Taylor's Chardonnay. Hope you love reading "Wine Selection: Basic Advice For Choosing Wine". Share your view in the comment section below.