The railway network has now been around for hundreds and hundreds of years, when it was first invented it was disputed whether it would actually be a replacement for other forms of transport. There are now only a few countries in the world that don't have their own railway network, this goes to show how successful the rail network actually is.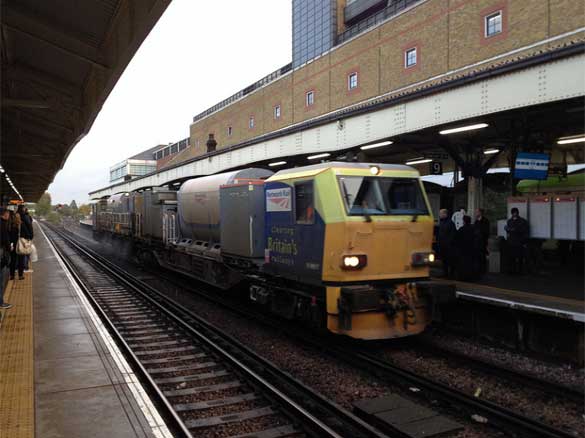 Image source Flickr by andy hebden looper
Many people would find it pretty much impossible to get to much needed destinations without the use of the rail network. Not only do people use it for short distances but it is known the long distance journeys, as it is seen as much quicker and less stressful than travelling by car.
World Rail Networks
If you picture the rail lines in the UK, you will picture a safe network that is designed to carry thousands of travels from side of the country to the other. You can imagine a nice clean, safe train to sit on during your short or long journey. However in some other countries this is completely different. Less developed countries such as India have railway lines installed that are seen as dangerous, this is because they have not been designed or fitted properly.
It is known in India that people will try and cheat the system and avoid paying their train fare and ride on the roof on the train. This is viewed as completely unacceptable, so the Indian government have installed large concrete balls above the train line to knock off any passengers that decide to travel on the roof of the train for free. In the UK this would be seen as completely unacceptable, it would never happen as there would be a huge uproar.
UK Rail Network
The network here in the UK has been designed to keep people on the train safe and those living around the network safe. The UK railway network must follow the rail safety rules and laws that are in place to ensure that the public are safe, one of these is that railway stations must be situated a good distance away from any houses so that the public are not put at any risks by a train line being too close to their homes.
The UK rail network takes pride in their rail safety, to ensure that they are always safe maintenance is completed on a regular basis. If you ever notice that your train is delayed, this will usually be down to some type of maintenance or workers will be fixing a problem on the line to avoid any accidents.
You will often see railway workers going out on the railway lines during the night; this is when there are a lot less trains running so it makes it safer for workers to maintain the tracks.
Shaun works on behalf of Arbil who provide get rail safetythroughout the UK. For more information go to Arbilrail