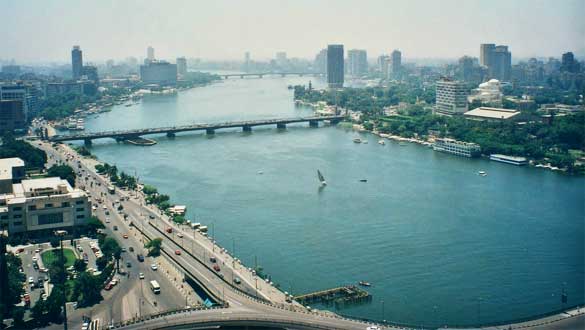 River Nile in Cairo – Photo © Eddie Crutchley
A River Nile cruise is not the holiday of exhilaration that you'll get from a holiday to Florida and it's not the relaxing five star spa experience you'd get in Dubai, but it is a unique trip that everyone should experience at least once in their lives. A lot of people think it is exactly that – a trip you do once – but that doesn't have to be the case. There is such a variety of Nile cruises that you can choose from, you could go every year and there'll always be somewhere different for you to explore.
A cruise along the River Nile is completely different to any other cruise that you may have been on. Rather than being picked up from a port in Britain and travelling around a number of countries to a variety of different locations you will fly out – usually to Cairo – and then travel straight to your chosen boat from the airport. The length of the cruise is up to you; most tend to run for either three, five or eight day periods and at the end of your cruise, wherever you end up there will be an overnight train back to Cairo for your flight home.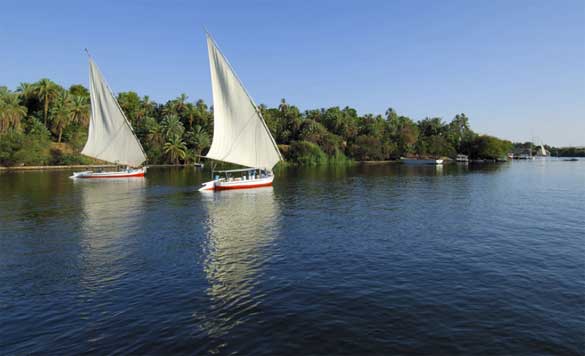 Photo © Memphis Tours
There are many types of boats to adorn the Nile that are graded anything between no stars and five. If you're not willing to pay a lot then the zero star boats are there but if you want a week of comfort and luxury then the three to five star boats are definitely more for you.
Most of the stops that you make, no matter what ships you choose, will be the same and include the expected locations of Luxor, Dendera, Edfu, Kon-Ombo and Aswan. There are also other trips that you can take throughout your stay to other cities that may be of interest but you may have to pay a little more for these. These are the main destinations along the River Nile which house some of the most significant Egyptian temples and other historic sites that people really want to see. The Temple of Edfu for example is a one of the best preserved Pharaoh tombs and is dedicated to the God Horus and took over 200 years to complete. The temple of Kom Ombo houses a 'hearing ear' shrine, which are pictures of human ears through which you can supposedly hear people's prayers.
The River Nile cruise gives you the chance to have a holiday that is different to any that you've ever been on. It will be a holiday of relaxation, enjoyment and knowledge and you'll see things that you'll never forget.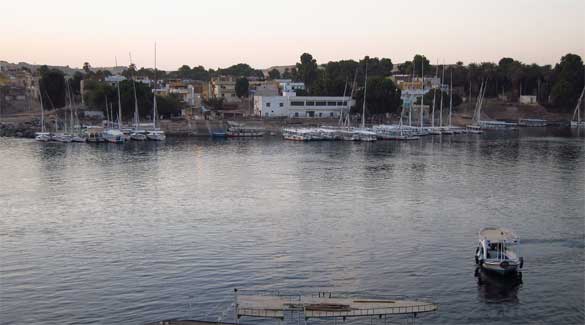 Photo © Flickr By Leng
Sheena Hain shares her interest on the beauties of Egypt and the River Nile Cruise.