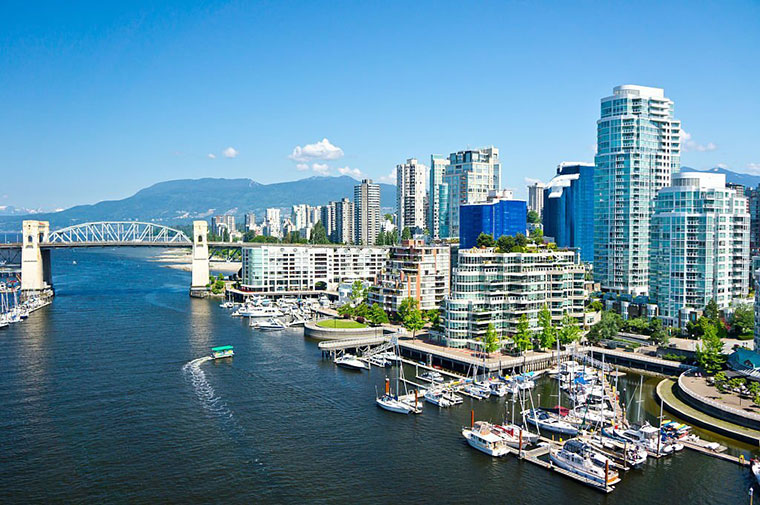 What To Do And See In Vancouver: Deemed among the best livable cities in the world, Vancouver is a coastal seaport metropolitan in British Columbia, Canada. This 3rd most populated city in the country, it boasts of scenic locations and tourists destinations that make it a major tourist spot in North America. For things to and see in Vancouver, here is a top ten list that will give you a satisfying and enjoyable visit to this great coastal city.
Stanley Park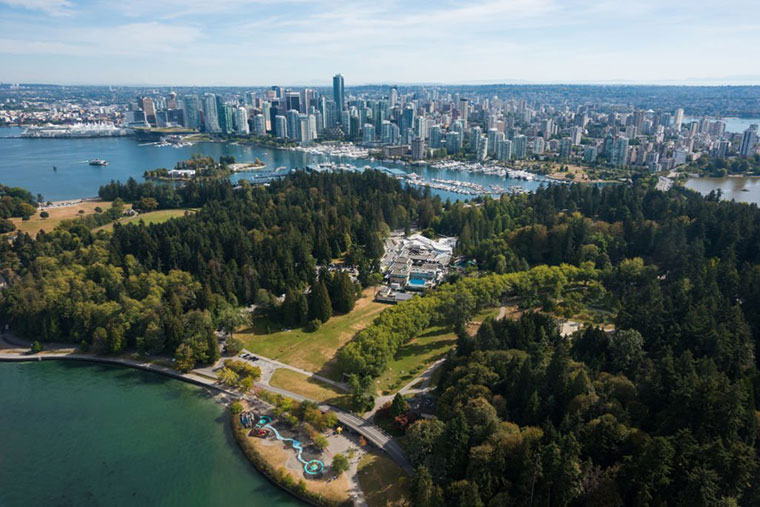 North America's 3rd largest park, Stanley Park is visited by more than 8 million visitors every year. Consisting of 1000 acres of land area, this park is considered among the top 20 best parks in the entire world and 6th best in North America. It boasts of a wide variety of recreational facilities that include an aquarium, a golf course, tennis courts, swimming pool, a track oval, a nature center, forests, and several bodies of water. A must visit for every family that comes to this great city.
Seawall in Vancouver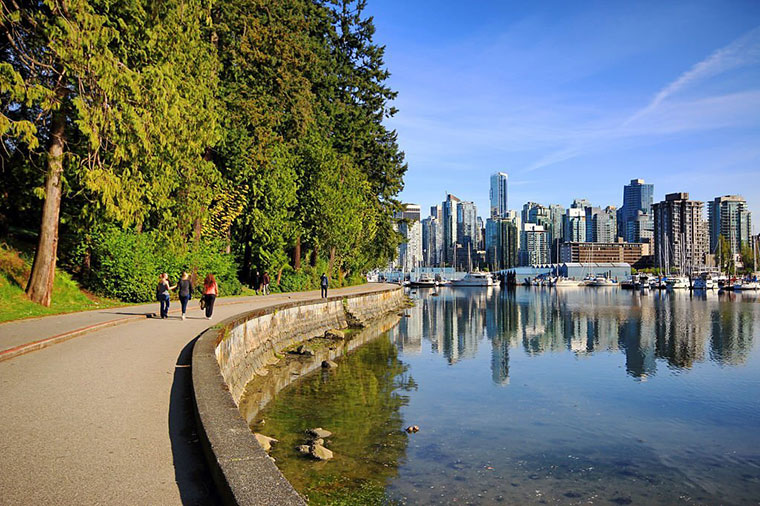 This scenic 22 kilometer path lines the city's waterfront and is the most popular recreational spot in the area. Perfect for a walk, jog, or hike, it offers the perfect views of the ocean within the urban metropolitan.
VanDusen Botanical Garden
Right in the heart of the city, this tourist attraction boasts of 22 hectares of plants and trees that represent the ecosystems of South Africa, South America, the Himalayas, and even the Mediterranean. Picturesque landscape settings give you a refreshing and relaxing atmosphere away from the hustle and bustle of the main streets.
Museum of Anthropology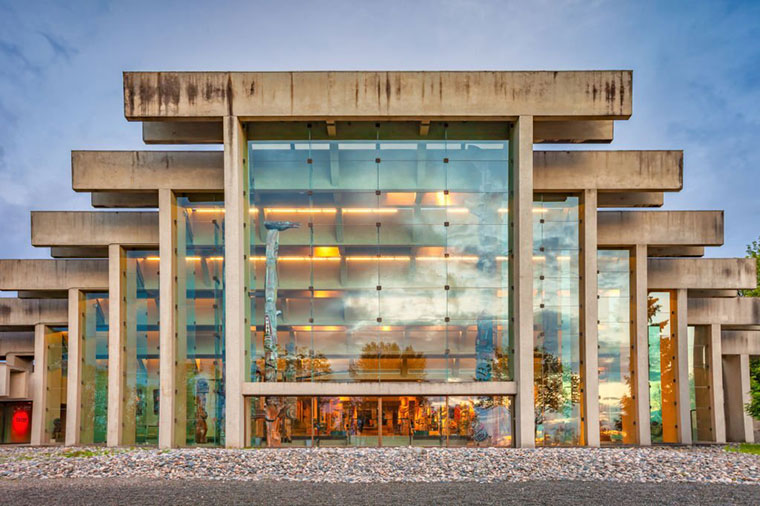 For a complete cultural destination, this museum is located in the University of British Columbia. With hundreds of thousands of artifacts and historical objects, this is the perfect educational tourist destination for groups of students and families.
Orpheum Theatre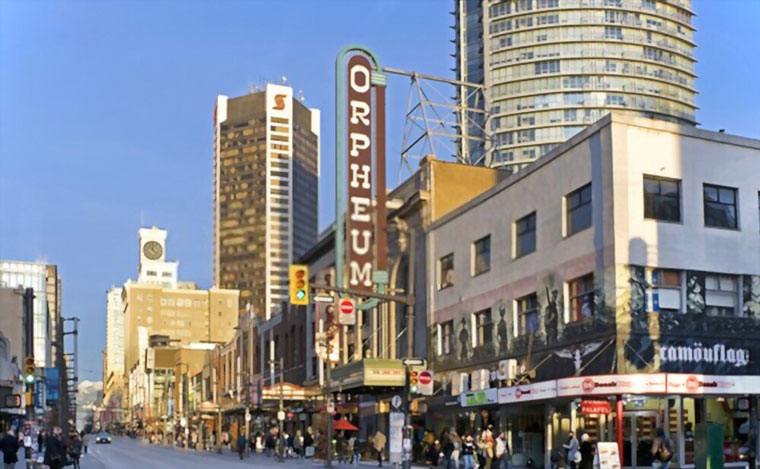 Designated as a National Heritage Site, this theatre is home to the Vancouver Symphony and is one of the top most beautiful concert halls in North America. Spend an evening or two marveling in art and music in this world class theatre with world class performers.
Sky Train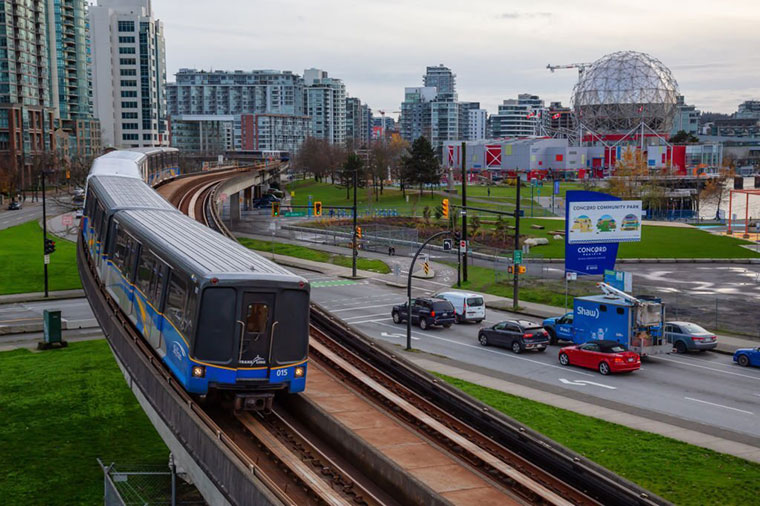 Never visit Vancouver without taking the Sky Train. The world's longest metropolitan metro system and longest metro bridge, take a glimpse of how locals commute with this metro transit system that takes you everywhere in the city.
Granville Island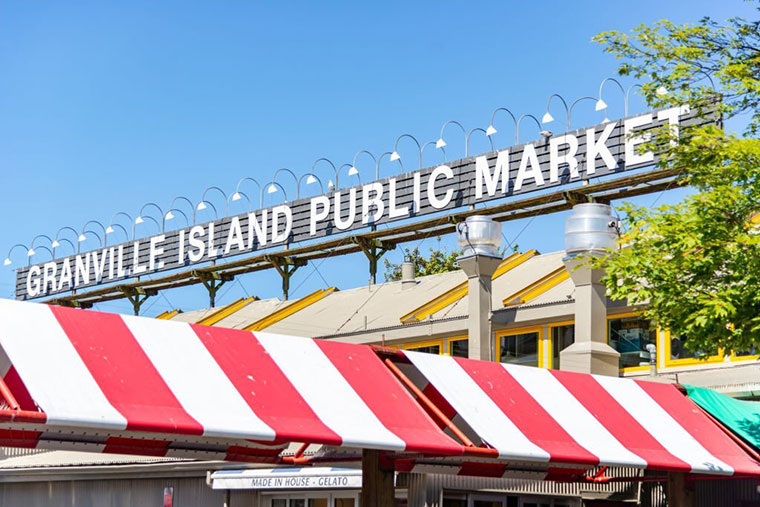 Formerly an industrial site, this area is now a chic and posh neighborhood with cafes and bookstores, quaint shops, and a hotspot for tourism and entertainment. With a public market, boutique hotel and performing arts theatre, Granville Island is the place to be for the creative and artsy set.
English Bay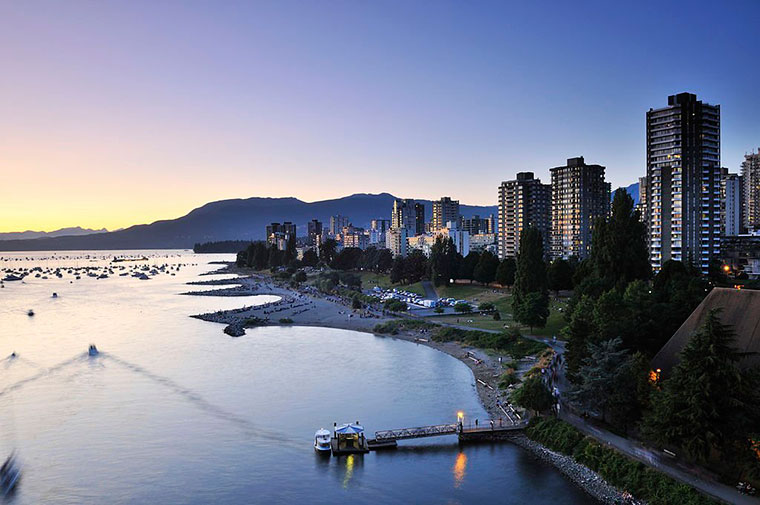 For beach aficionados, English Bay consists of several beaches found in downtown Vancouver. This vibrant area offers several recreational activities such as kayaking and scuba diving. It also plays host to a number of events such as the Celebration of Light, which is a fireworks competition and the Vancouver Pride Parade and Festival.
Sea to Sky Highway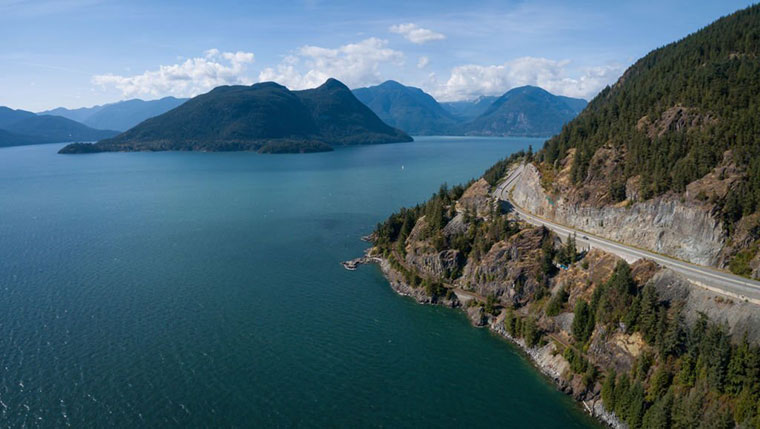 If you fancy a road trip with spectacular and breathtaking sceneries, the Sea to Sky Highway in Highway 99 gives you fantastic views of the Pacific Ocean plus rugged mountain peaks. Running 83 miles, it is considered to be among the best stretches of road in the entire world. Pass through villages for an overnight stay or a simple lunch and get back on the road for more picturesque views of Vancouver's rich landscape.
Lynn Canyon Park
For a great outdoor adventure, Lynn Canyon Park is a popular tourist and local destination with over 600 acres of forest and swimming holes that are perfect for family picnics, hikes, and refreshing swims.
Leslie write on his blog, mainly about the Camino in Spain. Share your view on "What To Do And See In Vancouver" in the comment section below.