There is no question that Australia is a great place for a memorable vacation.  There is so much to see and do across the entire country, and many Australians themselves never get to visit their own national landmarks or breathtaking sights.
Unless you headed there for a yearlong vacation and had a strict itinerary, the chances are that you would not see too much of it either. With this in mind, we were inspired to put together some of the hottest vacation ideas for those considering heading Down Under on their next break.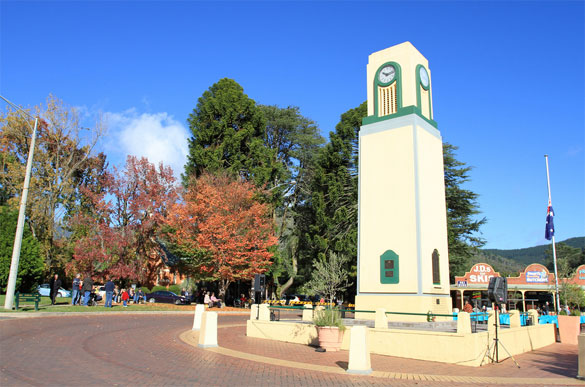 Photo Credit: Victor Marz
Alps Adventure
One of the lesser explored parts of Australia is the extreme South East of the country, where the Australian Alps exist in a world all of their own. Whether you want to enjoy adrenaline-filled sports such as skiing, or drive through some of the most remarkable terrain on the planet, you cannot fail to be impressed when you discover this widely unknown landscape.
Take a City Break
While much of the country is associated with the wide range of outdoor pursuits available, Australia is also home to some of the most modern and diverse cities on the whole planet.
Perth, the fastest growing city in the developed world, is a fantastic place to experience owing to its position on the west coast, in contrast to the other popular cities in the south and east. Melbourne is a great city for those of discerning tastes, with each district taking its influences from various countries around the world owing to the large ex-pat community there.
Driving Vacations
Such is the vastness of Australia that many believe the best way to get around domestically is to take flights, owing to their relative affordability. However, while that will get you from place to place quickly, it means you are missing out on everything that comes in between.
While in some countries this would be insignificant, in Australia it means miles of open road and beautiful landscapes, that are often better experiences that the cities themselves. For this reason, a driving vacation is brilliant for giving you the flexibility to travel wherever you want, and makes it much more likely you will discover hidden jewels that are found far afield from where most explore.
A trip to Australia will often be a once in a lifetime vacation opportunity, consider the type of trip you wish to take and ensure you make it a break to remember.
This article is written by Robert, a keen world traveller that loves writing his travel experiences. Rob loves to provide holidaymakers with tips on budget travelling such as the best car rental Australia services that people could take advantage of when visiting the land down under.