Dreaming about your ideal vacation may be one of the greatest pleasures in life. This seems to be a particularly popular activity on those dull days, when it often seems that true happiness is a long way away.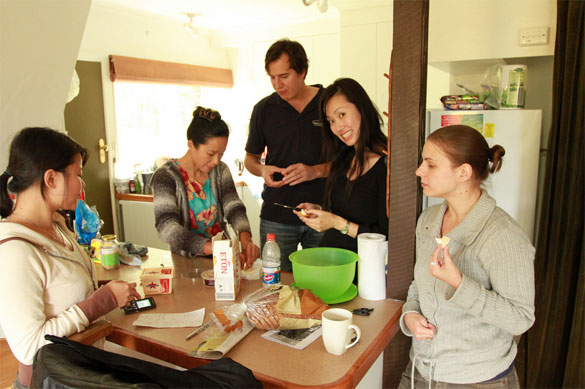 Photo Credit: Victor Marz
As you sit in your office and look out at the rain pouring down, your thoughts may turn to warmer climates and beautiful, golden beaches. But it's also true to say that different people will have vastly different expectations, when it comes to vacations.
Indeed, some hate the thought of spending time on a beach. While you may look upon such an experience as being relaxing and uplifting, others would view it as being rather boring. Life in such a slow lane is clearly not perfect for all.
Choosing a destination
So what would your ultimate vacation involve? For many, there are thoughts about very specific locations. You may dream, for instance, of visiting one of the great cities of the world. Would your ideal itinerary involve Rome, Venice or Paris? Although you'd certainly be sharing these cities with thousands of other visitors, this needn't take away from the sense of pleasure that you will find.
But having certain locations in mind is only part of the planning process. How do you propose to travel to those locations? For many, the natural option involves choosing to fly. Travelling by plane may provide you with the quickest option, but is it always best?
Travelling by train
Personally, I've always thought that travelling by train can be far more interesting. Since the journey will probably take a little bit longer, you'll have the opportunity to view the scenery, as you pass by. You'll also be able to spend your time reading a guide book, or enjoying a good meal.
This does suppose, of course, that reasonable rail connections are available to you. I appreciate that this won't always be the case, but it does highlight the fact that there are many ways for you to arrive in some style. There may be value to be found in thinking beyond the obvious.
How about the accommodation options that will be available to you? A dream holiday must certainly involve an element in this area. That may mean choosing an expensive hotel and will surely involve a room with a view. It seems silly to think about making savings, when there is so much more fun to be had.
The same can be said when thinking about how you will spend your days and evenings. You may wish to have a formal itinerary in place, but it will certainly be the case that you will be looking to make the most of every second.
With a visit to www.verbier.co online, it's possible to find out about the various luxury accommodation options in a popular Swiss ski resort. Keith Barrett enjoys writing on a range of travel subjects.