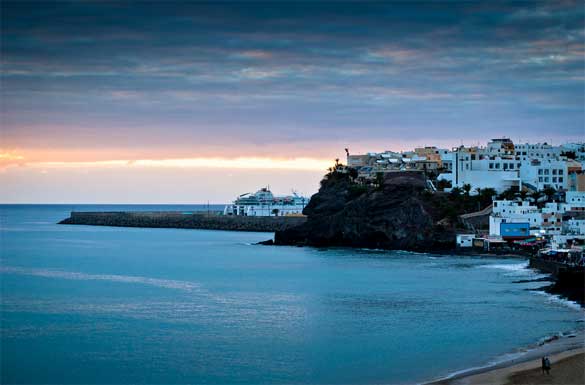 Photo Credit: Thomas Aurich
These days more and more of us are taking the plunge and moving abroad and what better place than Fuerteventura! Making up one of the seven Canary Islands, Fuerteventura provides a warmer climate all year round along with hundreds of beaches and a far cheaper way of living than that of the UK or other European countries.
Whether you have decided to stay on the island for a few months or on a more long term basis you will no doubt need to take a few personal belongings with you and in many cases furniture and possibly a pet or two!

Photo Credit: Biuro Podróży Łódź
There are a number of ways in which you can get your belongings to the island. One option is to fly your possessions over however this can work out relatively expensive and can limit you on size and weight.
Another option is to use a van service which collects your possessions at home and delivers them to your door in Fuerteventura. This is a great way to move your belongings and is also a great way to move your pets. The driver will be with your goods and animals all the time ensuring you peace of mind that your goods (and pets) are in safe hands.
The third option, which is probably the best option if you are moving large pieces of furniture like sofas, dressers and even a car is to use a container. These can work out far more cost effective however can take 6-8 weeks to get to the island and clear customs.
Importing any new items, whether by air, container or van will be subject to 7% import tax. This should be taken into consideration when taking over new goods as they could well be bought cheaper on the island. If you are importing your car then ensure that all your documentation is correct to avoid any unnecessary charges and hold ups. Cars over a certain age are exempt of import tax.
If you are bringing your pet then they will need to be up to date with a number of vaccinations and also hold a current pet passport. The company that you use to ship your goods and pets will be able to advise you of what is necessary. Again to avoid any problems ensure that everything is in order regarding vaccinations and paperwork.
Moving to Fuerteventura is becoming more and more popular every year as people move to warmer climates to avoid the cold winters so why not make the move too and get in touch with a removal firm today to start your move abroad.
Moving to Fuerteventura can be easy and relatively stress free if you use the right removal firm! Helpful advice and tips on making the move abroad.
You may also love reading "All aboard the Splendour Of The Seas"