If you are looking for a holiday in the coming months that will give you a new lease of life then perhaps you should consider a cruise on a ship that has been utterly revitalised in recent months. There was nothing much wrong with the Splendour Of The Seas before she was booked in for a massive overhaul and something of a facelift but we can safely say that she is now among the best-looking and most impressive vessels in the Royal Caribbean fleet.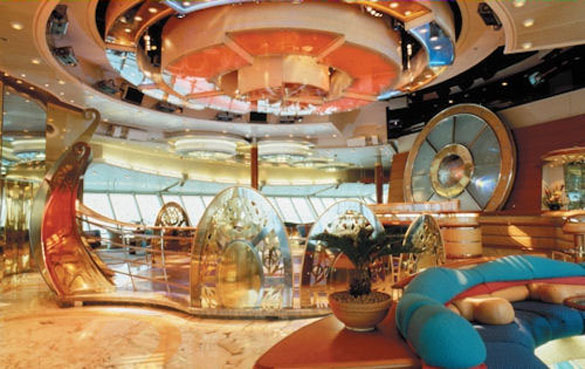 Dropping in on some of the most exotic and often glorious coastal areas around Europe and various other parts of the world, the Splendour now has just a little more to entice and amaze. So you might just find yourself tucking in to some serious high quality cuisine only to find that there are acrobats soaring around above your head and putting on an incredible show in the ship's main atrium. The Centrum, as it is called, is perhaps the most memorable design element of the Splendour and of any commercial cruise ships currently on the seas. In addition, there are now a hugely appetising selection of dining facilities on-board, as well as all manner of bars and boutiques.
Accommodation standards on-board each Royal Caribbean cruise ship are kept reliably high and families are welcome at any time of the year. The destinations that the Splendour sails to on an annual basis include such wonders as Santorini of the coast of Greece, Ephesus in Turkey, the Canary Islands and the Uruguayan capital of Montevideo, to name just a few. But, as you might imagine, the Caribbean Cruises that the ship offers are always among the most popular of the lot and the relevant cruise packages tend to get snapped up when they become available. You can however occasionally pick up last minute deals to the Caribbean via sites like Thomas Cook Cruise.