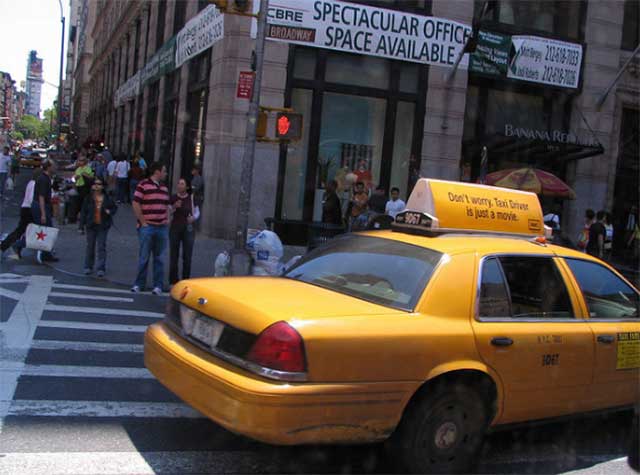 Photo Credit: Kesava Mallela
Taxis are a great way to travel, and if you're looking to get a taxi Heathrow is the best place to find one. With hundreds of taxi operators around this area it shouldn't be too hard to find one that gets the job done. However with it being so competitive you should always watch out for the firm that tries to play the sneaky card.
One of the first hidden charges you should be aware of includes waiting times. Sometimes when a taxi driver has to wait a long time for you to come out of your flight then you will be charged extra. This is normally done at a rate per minute but sometimes it can be blocks of time. This is a trick that many manage to catch people out with and make them spend a lot of money.
The reality is that Heathrow is an extremely busy airport and it's expected of you to be waiting a long time to come out. Therefore it wouldn't be fair if you were to be charged for the waiting times.
You should call up any of the firms in question and firstly see whether they charge extra for any waiting times. Most won't but there will be a few that will charge you straight off the bat meaning that sometimes your bill can be more expensive than the actual journey.
A method that is much fairer and is done through technology is flight tracking software. This is software that taxi firms employ to ensure they known exactly when you're expected out of the airport and what is a time that is fair. A good taxi firm will allow you up to 45 minutes of waiting time. This means that you'll have time to get your backs, get off your flight and be in the taxi on time without taking too long and making the driver wait.
Another area that many taxi firms will catch you out with includes journey times. In a busy place like Heathrow it's unfair to make the customer pay when the traffic is something that is out of their control. However if you're being charged off journey time then it could cost you more by going down this route.
You should ask to see whether they charge you extra for any traffic delays or how you're going to be charged. The most important thing is actually ensuring that you know what you're liable to pay for and what you're not. The simplest way to do this is to call the specific company in question and ask them directly. This way you won't have to waste time and money by finding out you've been charged a lot more than you previously expected.
However, most of these issues can be resolved by checking that the company that you're going with is reputable and has taken many taxis within Heathrow. A respectable firm will be more concerned with the word of mouth around their company and will always try to offer you the best service.
By Sohail Ali from Taxi Heathrow company, Beaumont Windsor Taxis.