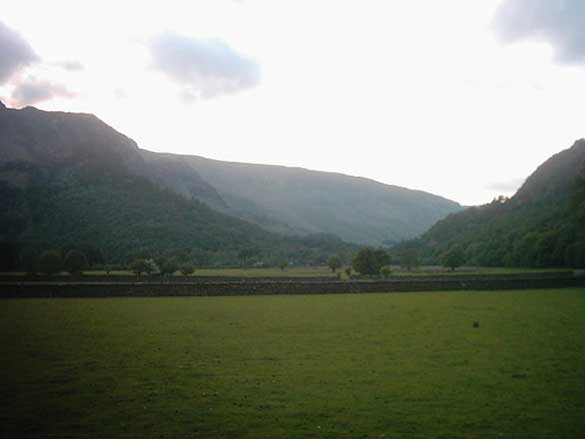 License: Creative Commons image source
It took it's time, but we're now in the middle of a massive heat wave, the cricket is on the telly and the summer has truly begun. That means it's time for you to gather up all that time off you've been saving and have some well earned holiday. The only problem is, you're not exactly loaded right now. So what to do?
Fortunately there are plenty of holidays out there that are surprisingly cheap, while allowing you to enjoy our nation's uncharacteristically tropical climate.
Holiday from Home
How necessary is it to actually go away for the holidays? Take a look around your area. How many attractions are there that you have constantly been meaning to check out? How many fun activities are there that you've never got round to trying?
Rather than going through all the stress of packing and travelling and then doing the whole thing in reverse at the end of your holiday, simply declare your holiday, put all work and obligations on hold, and just enjoy the home you spend so much of your time working on and for.
Camping
We all have the same comedy image when it comes to camping. We all imagine some poor, anorak wearing soul struggling to erect his tent as a monsoon swirls around him. But right now the weather is gorgeous, and the fact is the UK has some of the finest countryside in the world. Check out the Lake District, Cornwall or Wales. Whether you want mountains, forests or meadows, there's something here for you, and because it's the UK there's rarely a site of great natural beauty that isn't within walking distance of a decent pub.
Self-Catering
Still, if you want to live in an actual house then there is the option of self-catering accommodation. These case vary from trailer caravans to houses that are a good dealer nicer than the one you actually live in. The advantage of this is that you have all the mod-cons, and some privacy to boot. The downside is, unless you've got a pretty packed itinerary, you can end up feeling like you're not on holiday at all, you're simply living your usual day to day life in a slightly different building, with all the housework, cooking, cleaning and TV that you enjoy in your usual home.
Bed and Breakfasts
Let's face it, when you're on holiday you don't want to spend all your time in your accommodation, and when you are in your accommodation, you don't want to spend your time cooking for or cleaning up after yourself. This is where bed and breakfasts come in handy. It's less like staying in a hotel than staying at a relative's house. The best thing about it is that you're forced to actually do things with your holiday. You have breakfast at the B&B, then go out and explore and do things.
Yes, there are chain hotels of the Travel Lodge variety you can stay at for roughly the same price, but the difference is that a bed and breakfast actually feels like a home rather than a sterile box for storing humans in overnight.
Sam Wright is a freelance writer who definitely planning a staycation this year. He can particularly recommend The House No.5 Bed and Breakfast in Walton on Thames.