Thailand is a country best known for its history, places of spiritual importance, the bustling city of Bangkok and beautiful beaches. There are many different types of tourist destinations within the country, including theme parks, world heritage sites, parks, temples, islands, and museums. Here are some places to go within Thailand, and what great places to visit while you are there: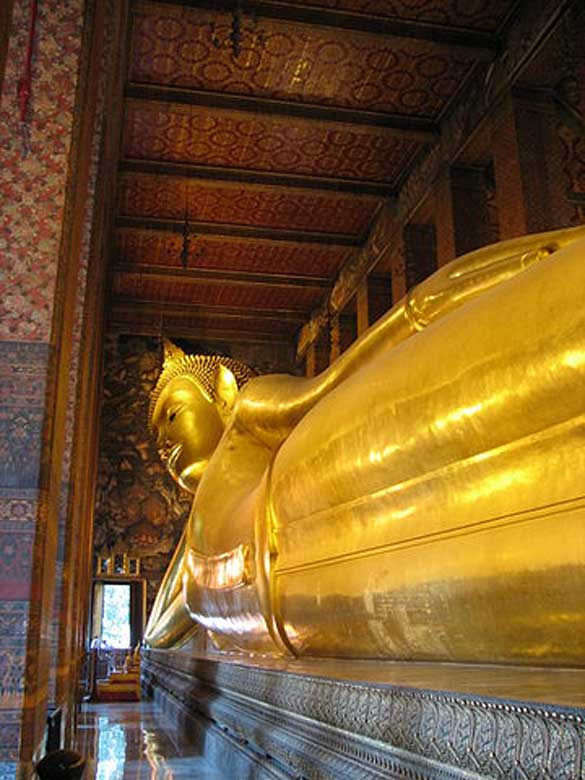 License: Creative Commons image source
Bangkok: Bangkok, Thailand is a popular tourist destination because of the combination of East and West, and modern and historical found within the city. While there, you may want to visit The Reclining Buddha statue at Wat Pho, The Floating Market in Damnoen Saduak (one of the most photographed places in the city), go to the theme park Dream World, or take a look at some fascinating history at the Royal Barges Museum. Bangkok offers all the great things you have come to expect in a city vacation, like great nightlife, hotels, restaurants, and shopping.
Bangkok Flower Market: This one of the largest flower markets in Asia and defiantly the biggest in Thailand. It is known in Thai as, "Pak Khlong Talat" and is located in the old part of Bangkok by the river near China Town. When you wander through the streets of this wholesale market, you are immersed in tropical Thai flowers, it really is sensory overload with so many bright colors and fragrances.
Khao Yai National Park: This national park offers spectacular views of waterfalls and a vineyard. Backpacking is allowed, and you will be thrilled by the variety of wildlife around you. There are also great restaurants nearby and a few resorts in the area. If you are looking to get away from the city and experience the wonders of nature in Thailand, this is the place for you.
The Karen and Lahu Tribe Villages: If you want to experience Thai culture like never before, then you should visit the few Karen and Luha tribe villages in the mountains near Chiang Mai in the northern Lanna area. Many of these villages are surrounded by lush mountainsides and offer shows, trails and more. Not only can you find affordable lodging, packages and activities here, but you will learn more about traditional Thai culture from the natives.
Sukhothai: Once the capital of the country, here you can find two historical parks (Sukohtai Historical Park and Si Satachanalai Historical Park), archeological sites, enjoy shopping and dining from street vendors in the night market, visit many temples and 'stupas' (stupa is the name for buildings housing Buddhist relics). Many tourists don't frequent here and it has not been wrecked by the tourist bus loads yet.
Chiang Mai: Another very popular tourist destination that features the Doi Inthanon National Park, Wat Phrathat Doi Suthep (a temple dating from 1383), and Wat Chedi Luang (another temple).
Muh Ko Lanta National Park: A beachfront destination, here you can enjoy swimming, snorkeling, relaxing on the beach, trekking and sailing. This park includes a chain of around 10 islands and all offer something unique, from fantastic views to interesting rock formations.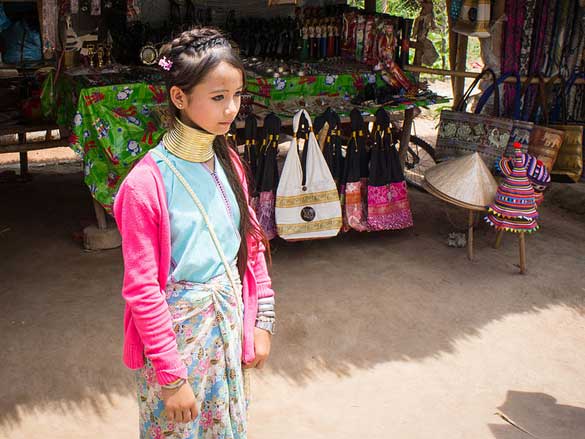 License: Creative Commons image source
John Shoane has lived in Bangkok for the last 22 years and in that time travel extensively throughout the country. He designs flowers at Gogo Florist in Bangkok and writes travel advice regularly on their blog, for more information, click here.