One thing that everybody agrees on is that you can never call Thailand boring. It offers a ridiculous amount of activities for all age groups and interests. Here is just a taste with our pick of ten of the best.
Snorkeling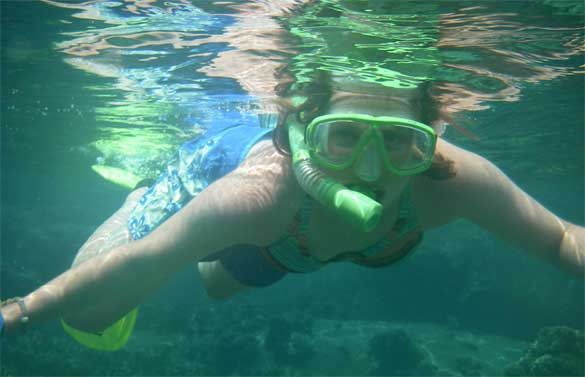 Photo © Jordan Osiowy
Snorkeling is a great thing to do anywhere, but especially in Thailand. The waters off the Thai coast offer some of the most colorful and diverse wildlife viewing you will find anywhere in the world.
Touring the Wats (Temples)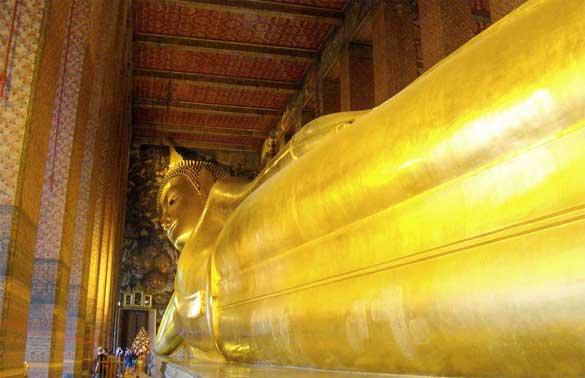 Photo © Rekha Prasad
Wats are Buddhist temples. There are a lot of them in Bangkok, and touring them is a great way to get a real feel for what everyday life is like there.
Canoeing in the Caves
There are relatively few places in the world where you can explore a cave in a canoe. Needless to say, this a quite spectacular thing to do.
Shopping in the Floating Markets
The floating markets are one of the most famous post-card everyday activities in Thailand. We think that there are probably more pictures taken of these merchants selling their good from their canal boats than of anything else in the country.
Safari
You might not immediately think of going on Safari during a visit to this country, but it is a great place to do just that. You will see plenty of elephants and monkeys, and you will even find out how rubber is harvested from trees. You will see how coconut oil is made as well.
See a World Famous Bridge
The bridge that spans the river Kwai is famous because of the number of POWs which lost their lives there during World War II. Needless to say, visiting this bridge can be an emotionally charged experience for anyone.
Take an Elephant Ride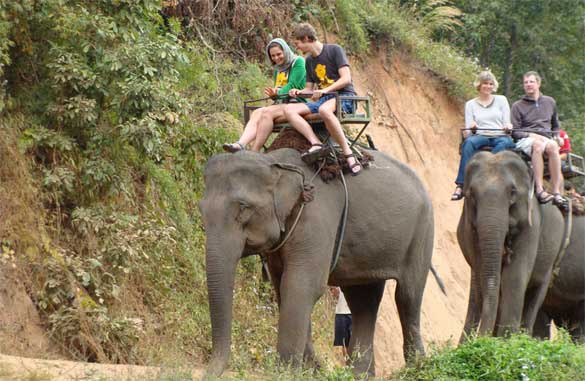 Photo © koerkie
Believe it or not, taking a ride on an Elephant is by far one of the most popular things there is to do in this entire country. If you have never had this experience before, you are in for a real treat. It is a lot of fun.
Take a Cruise
Speaking of rivers, the "River of Kings" is an enchanting place to take a cruise. This will also provide you with the opportunity to learn a great deal about the history and lore of the region.
Get a Massage
No visit to this country would be complete without one of those world famous Thai massages. Not only is it physically relaxing, it is as good for your soul as it is for your body.
Take a Hike
Even if you are not normally the hiking type, Thailand is a beautiful, albeit challenging place to turn over a new leaf… sometimes literally!
John is an experienced Thai florist and travel writer. He has written for several well known publications and currently gives Thai travel tips on the Gogo Florist site to help tourist have an event free stay in the Asian Kingdom.