Photo Credit: Beatrice BL
Florence is one of the most alluring cities in Italy for tourism and leisure purposes. However, when thinking about it as a potential place for studying the Italian language, a few things should be taken into consideration. Despite all the impressiveness of the city's landscape, the splendor of its architecture and culinary venues, it is probably not the best spot for a student to learn Italian.
Mass Tourism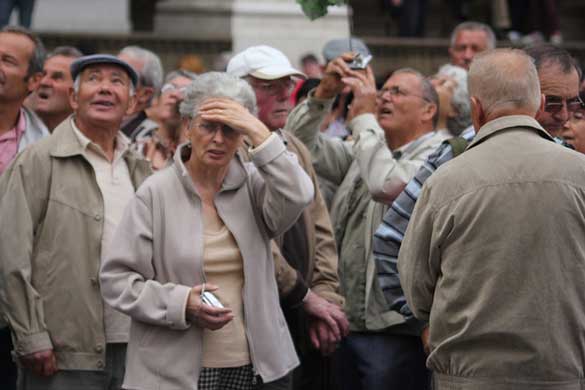 Photo Credit: Photocapy
Florence is an important commercial city in Italy, with tourism being one of its most significant industries. During the warm seasons of the year (from May till October), the number of visitors is often higher than the local population. As a city with one of the greatest concentration of art and museums in the world Florence attracts thousands of travelers every day for cultural tourism, exhibition galleries and social events.
Due to the overwhelming amounts of foreigners the city atmosphere may not be best for studying a language. A cacophony of different tongues distracts and confuses and there is little chance to genuinely practice Italian on the streets of Florence. Masses of people equipped with cameras, bags and suitcases flood the city center and make it practically impossible to enjoy a quiet, meditative drifting or take your time starting a conversation with the locals.
English Speaking Tourists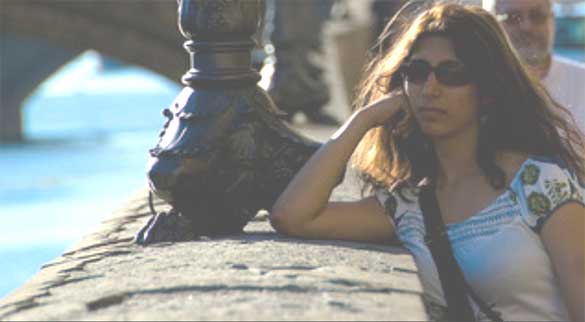 Photo Credit: Ken Pintelon
Among the large quantities of tourists in Florence, the presence of English speaking travelers certainly prevails. Outside the language class students who came to learn Italian may be tempted to use English more than they would like to: it is naturally easier than trying to overcome the language barrier. The service industry is adjusted to host English native speakers in all common situations such as: making an order in a restaurant, using medical services, booking a tour or using public transportation.
This may be a serious challenge for a beginner who came to Italy for a totally different experience. Hearing guides, speeches and people talking English all around you forms an international environment in which the linguistic individuality of the place may be blurred.
Tuscany is Expensive

Photo Credit: Aticons
Life in the capital of Tuscany might be a financial issue for an average Italian learning student with a limited budget. Florence is swarmed with attractions such as restaurants, historical and cultural sites and night life. But these pleasurable experiences are costly and one should make careful calculations before setting off to this magnificent city.
The accommodation fees in the city center range between $50 to $500 per night for a single person depending on hotel type and location. Even by choosing low budget lodging, it might still cost about $150 to spend a happy day in Florence.
The town is a great place to wander along, enjoy sightseeing and gourmet restaurants, but not for those who are determined to learn Italian without spending a fortune on accommodation and entertainment facilities. Perhaps you should consider less tourist-oriented spots with more opportunities to get a real-time language practice.
Gabriele is a dedicated language teacher and travel writer