There are plenty of places to visit while in Thailand on vacation. It does not matter if you are searching for something fun to do or if you want to educate your children while traveling. There are plenty of places to shop and plenty of extra-curricular activities to do while visiting the many regions of Thailand. Here are just a few places that people opt to see while visiting Southeast Asia.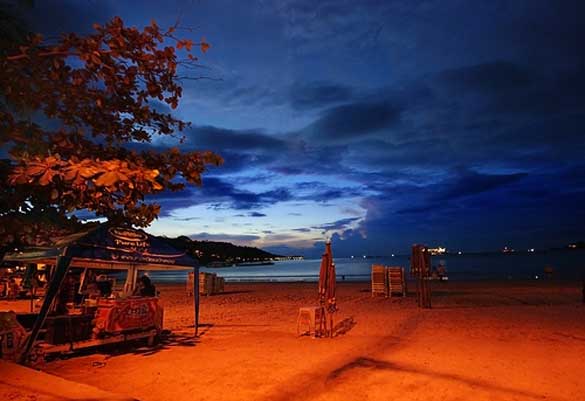 License: Creative Commons image source
Grand Palace in Bangkok
The one location that most people love to see while in Thailand is the Grand Palace. This building was created in 1782. The Grand Palace will allow you to see a vast range of architectural styles that range from a pure style of the temples created back then to a blend of Thai and western structures. Here you can see the Emerald Buddha which is one of the most infamous Buddha statues in the world.
Similan Islands
When searching for a place to scuba dive that is diverse and well stocked, the Similan Islands are said to be one of the best. This area consists of 9 islands that are covered in tropical jungles and beautiful beaches. The water views are some of the best that you will ever come across. If you decide this is where you want to dive at, you should know that there are two different locations for you to dive from. You can dive off from the east which will grant access to a slow slope of coral reefs while the west side is made up of massive boulders of granite that are covered with your hard corals and soft corals.
Thailand's Night Bazaar
A top Thailand attraction that people visit while here is the well-known Night Bazaar's. This section will sprawl for a number of city blocks with a number of paths to inside of the buildings and leading to the temple grounds. Here is a shopping sanctuary as it offers you a chance to choose from handicrafts to clothing and imported items. The vast assortment of shopping choices will allow for just about anyone to find something that they were looking for.
If you want to take a boat ride, the area of Railay is one place to visit. The large cliffs of limestone make access to the region by boat a necessity. If you are into rock climbing, this is the place to go. This is also a popular beach location as the waters here are relaxing as well as they are beautiful and a popular honeymoon location.
John works at Gogo Flowers whichs is a Bangkok Florist in Thailand.  As well as being in the flower delivery business they have great Thai travel information on their blog and offer advice on Google +.