There are things to consider when planning a trip across Europe, and some are things that most people wouldn't consider before packing their bags for a trip abroad. Europe is a place of beauty and history, but it can also be a bit stressful to drive in new territory without first becoming familiar with what is expected of the traveler while on the road. Read more to learn about taking a road trip in Europe and about how making a plan can be really worthwhile.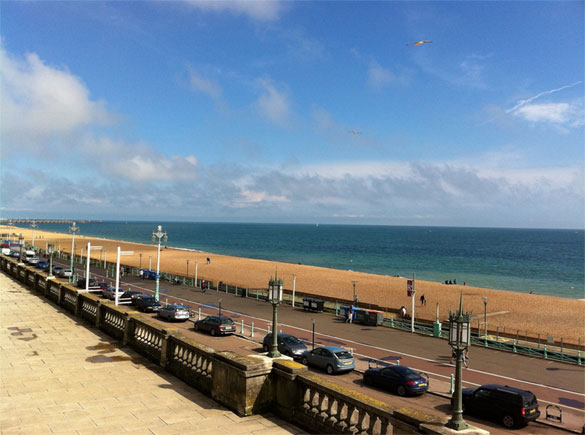 Photo Credit: Lauren Chu
Driving On The Other Side of the Road
Driving on the left side of the road will be a difficult task for people who ordinarily drive on the right side of the road. It takes time and practice to learn how to turn right properly, stay in the correct lane, (being the left lane), get into the proper driver's door, and use the gearshift with the left hand instead of the right. Be patient and keep practicing. These new skills will become easier as the trip goes on.
How Much Planning is Too Much?
Planning can be a highly beneficial thing to do before getting out on the open road. On the contrary, planning too much can take the excitement out of a road trip. One way to maintain excitement, while ensuring some sense of stability, is to plan only where the car will stop for the night. Let all the mini stops remain undecided. It's a good feeling to know that there will be a place to crash for the night, so booking that in advance could make the rest of the driving time more enjoyable.
Best Places to Stop Along the Way
Depending upon which countries a person will be driving through while in Europe, there are some must-see destination spots along the way. Geneva, Switzerland, nearing France, is home to a beautiful lake called Lake Leman. Enjoy the fabulous view of the lake and mountains while heading toward France. In Vezelay, France, a medieval town is the home of the astounding Church of Mary Magdalene. The trip can't end there, though. There are so many fabulous places to stop in Europe, like Neuschwanstein Castle in Germany and the Fuor d'Acqua restaurant in Italy. As it is with planning any trip, it's important to consider what the best outcome would be. With a little desire, direction, and flexibility, (and practice driving on the left side of the road), a car trip across Europe can be the trip of a lifetime. Bon voyage!
Henery has been traveling abroad for the last 20 years exploring various destinations in Europe and Asia and photographiing and journaling his travels, he writes for several blogs and websites touch Hertz car sales web site which has helped his readers find great deals on used rental vechicles.