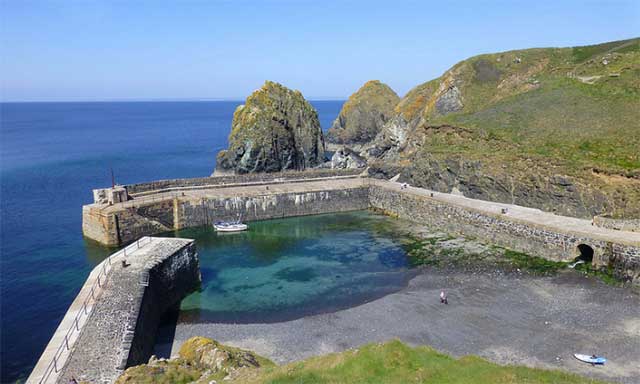 Mullion Cove, Cornwall, England uploaded by East Med Wanderer
Cornwall, UK is one of the best spots in Europe to get on the back of your bike and peddle away from all of the stress of your everyday life. If you enjoy feeling the wind in your hair and the cool breeze on your back, there's no better place to cycle than throughout trails in Cornwall. Along your travels, you may come across the beautiful coastline, small authentic country villages and popular historic spots. With so much to see and do, it's no wonder that adrenaline junkies and cyclists come from all over to experience the biking trails that Cornwall has to offer. From new cycling routes to paved roadways and off-road spots, many of these top biking spots are highly recommended for the more advanced cyclists. Experience the Cornish countryside like never before and life a healthy lifestyle on two wheels.
Coast to Coast Trail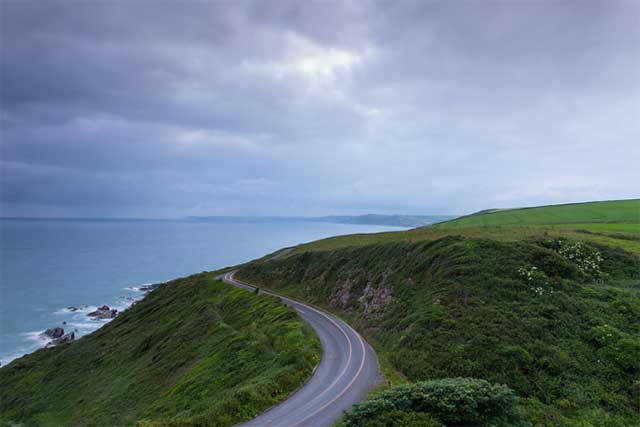 Photo by Gary West
The Coast to Coast trail is approximately 11 miles (17.5km) in length. Starting at Portreath to the north and making its way to Devoran to the south, cyclists will truly see from sea to sea, also known as the Atlantic to the English Channel. In just a few hours time, you will make your way throughout some of the most beautiful spots of England. In addition to beautiful beaches and water views, other spots that you will see along the trail include stone constructed engine houses and mineral tramways that show off the true heritage and history of Cornwall.
Portreath Branchline Trail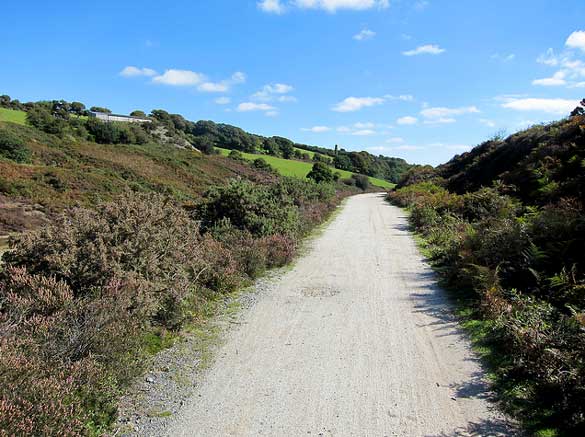 Coast to Coast Cycle Trail – Photo Credit: totkat
This 5.5 mile or 8.8 km Portreath Branchline Trail is for multi-use and can be used by cyclists, horse back riding and walking. What was once a working railway is now a paved trail that joins with the popular Great Flat Lode Trail at a point. Because steam engines would carry coal and cargo up and incline, this trail is ideal for adrenaline junkies that enjoy going off-road and up the occasional steep hill. In addition, you will also pass through some more urban areas with plenty of pubs and places to stop and shop.
First & Last Trail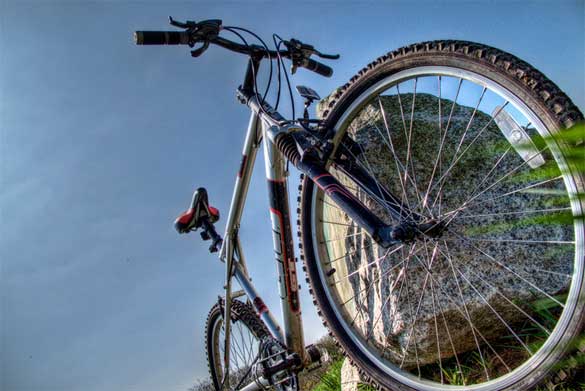 Photo Credit: Matthew Fox
This 25 mile trail is not for the faint of heart. Cycle your way from Land's End to Hayle and pass through the magnificent Cornish countryside along the way to your destination. Upon this bike ride, you will cross over a narrow isthmus of land that connects the north and south coasts of Cornwall. You will first start on paved country lanes that make visiting historic archaeological sites simple. Upon reaching Penzance, you will make your way off-road for an entirely new experience. Take in views of Mount's Bay and the castle on St Michael's Mount that can be seen in the distance. Because of this trails long distance, it is typically only accomplished by avid cyclists and adrenaline junkies.
Other popular biking spots in Cornwall include the North Cornwall Trail, Engine House Trail, Coast and Clay Trail and Camel Trail. Each trail offers a new experience for any bike rider.
Sally writes for The Highcliffe Agency, the self-catering holiday cottage company in North Cornwall.