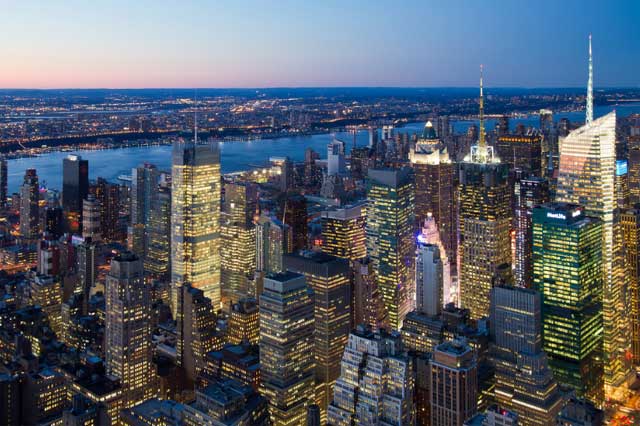 Photo Credit: Ryan Budhu
New York is one of the cultural epicenters of America.  Art, theater, fashion, and food all are thriving in New York, with cutting-edge purveyors of these areas fighting for your attention.  The culinary landscape of the city is practically unparalleled, with dining experiences of all ethnicities and styles available for those in the know.  A trip to Manhattan isn't complete when you settle for a hot dog from a street vendor. Here are three dining experiences that should not be missed for your next trip to the big city.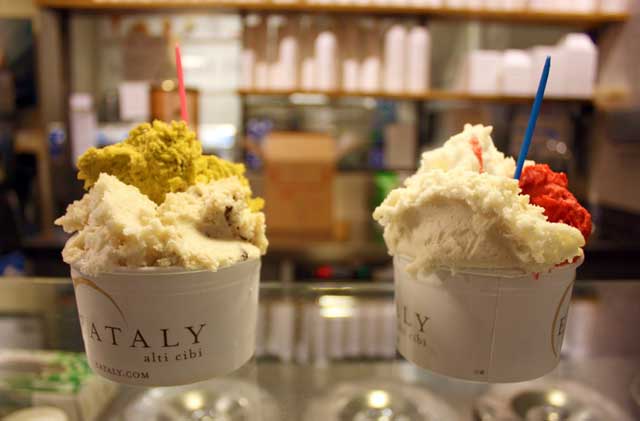 Photo Credit: Galato at Eataly Jocelyn & Cathy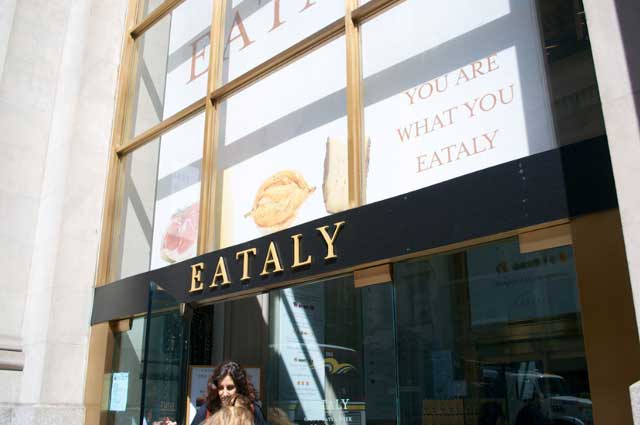 Photo Credit: Eataly by Nathanmac87
Created by Oscar Farinetti, who partnered with celebrity chef Mario Batali, Eataly is the place to go for a taste of Italy.  A hybrid Italian market and restaurant complex, you can visit there seven times and never eat in the same spot!  Read about the restaurants in advance, because once you step in the door, you are swept into an open marketplace, with every type of Italian food present.  There are five dining areas, each with their own menu and style, as well as two cafes.  Prices and cuisine vary throughout, and they aim to serve everyone.  One of the best things about Eataly is that you can visit for a nice dinner or just stop in for one of some gelato on a warm summer day.  You can also purchase groceries to attempt your own Italian meal at home.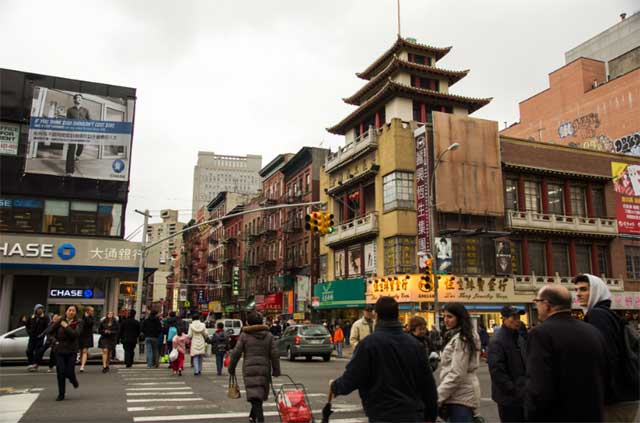 Manhattan's Chinatown – Photo Credit: Harris Graber
Chinatown
Chinatown is a wonderful place to explore ethnic cuisine done right.  With so many similarly themed restaurants grouped together though, it can be hard to choose where to start.  The 456 restaurant is a wonderfully unassuming location.  As you step through the door, it is easy to confuse it for just another run-of-the-mill, family owned Chinese restaurant.  While the atmosphere may leave something to be desired, the food there rarely does.  Delicious dumplings and an extensive menu provide you with enough options to keep coming back.  Go late, order extra, and enjoy opening your fridge to Chinese takeout boxes the next day.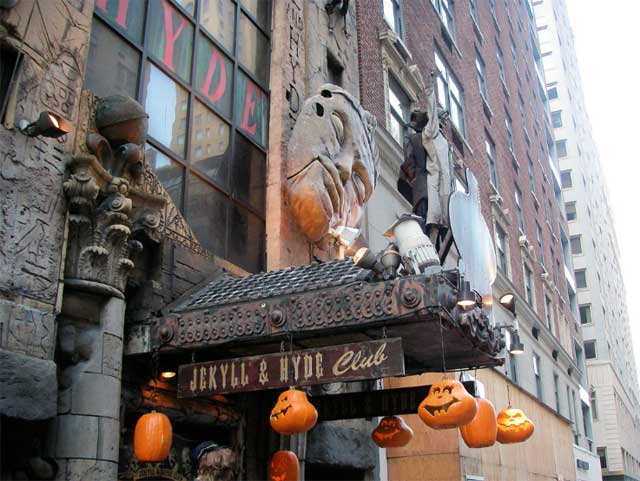 Photo Credit: Gary Burke
Jekyll & Hyde Club
One part comfort food, one part dinner theater, the Jekyll and Hyde Club is a must-see restaurant for horror fans.  Ideal for parties, dates, or a guy's night out, this restaurant has made a reputation of scaring its patrons with its unusual brand of entertainment.  In addition to the special effects and spooky tours, they boast a menu of about 200 types of beer and some delicious hamburgers.  Located close to Broadway, it is ideal for enjoying two shows in one day; one in the theater, and one at this restaurant.
These are just a few of the many options present in Manhattan.  There are so many cultures represented there, you could spend a year exploring them.  Unless you live in the area, you won't have that much time, so it pays to spend time reading tour books and looking at websites in advance to maximize the enjoyment of your experience.  Bring along your tax refund or save up some money and treat yourself right.  Manhattan is a wonderful place to explore many cultures, all at once.
Mike has traveled to Manhattan many times and knows all of the popular destinations to see and do in the city.