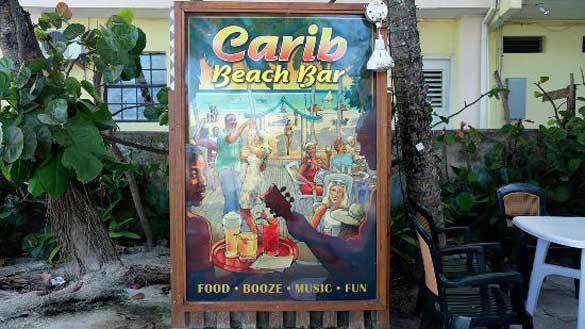 Image source: tripadvisor.in
Carib Beach Bar, Christ Church.
Settled sweetly next to the beautiful shallow waters of Worthing Beach (also known as Sandy Beach) is the classic, slightly worn, very popular little gem known as the Carib Bar. Coupled with the stunning turquoise sea views, this bar offers an authentic Caribbean experience which leaves a lasting impression enticing visitors to return again and again.
The menu is reasonable, with a classic mix of Caribbean favorites such as coconut jumbo shrimp, the Dorado, Bajan fish cakes, special options for kids and boasts good, strong Caribbean rum and beer! At the weekends live music and dancing provide entertainment.
During the week, the atmosphere generally remains relaxed well into the evening and doesn't call for any specific dress code. Swimwear, sandals are perfectly acceptable – but wear a shirt for dinner!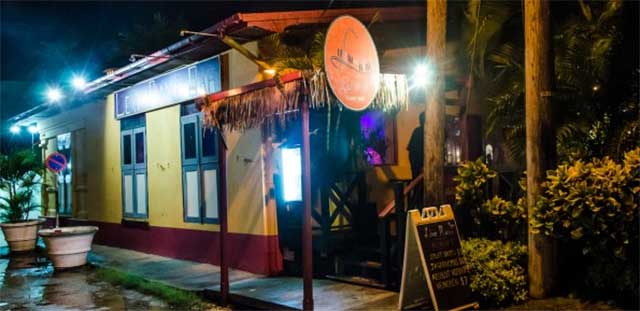 Image Source: macocaribbean.com
Lexy Piano bar & Bistro, St. James.
A lively nightspot awaits singles and couples at the entrance to the Mango Bar Hotel & Resort in Holetown, St. James.
The environment is comfortable, exciting with live entertainment, amazing food and great drinks.
The tasty menu this season offers an international mix including Japanese cuisine classics such as sushi and teppanyaki.
The entertainment in this popular party bar is perhaps what it is best known for. Hosted by Broadway singer/producer Alex Santoriello, Lexy's monthly rotation of International piano bar entertainers keeps the 'up all night' atmosphere running well into the year.
The dress code is smart/casual, the fine wine and champagne glasses are always flowing and if you manage to awake the next morning then go back and do it again!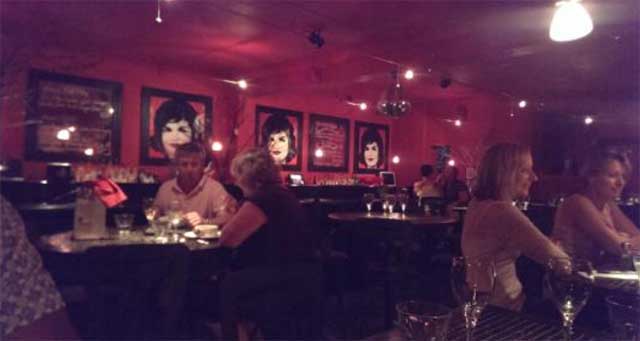 Image source: tripadvisor.co.uk
Scarlet, St. James.
Across from the House and Tamarind Bay resort, Payne's Bay in St. James, is the Scarlet Bar set in an a picturesque, scarlet-coloured, old-fashioned house.
This modern, Warhol-esque, trendy spot maybe a little pretentious for some but can't be ignored as a tasty, vibrant cocktail bar offering a delicious, although expensive menu during the day, which is as modern and interesting as the interior of the building.
The amazing and unique drinks are certainly the big attraction to this urban spot, however. Such popular choices as the Elderflower Collins, Basilque, Apple Jack and classics such as Caipirinha, Bajan Rum Punch, among many other delicious concoctions should keep your taste buds tingling.
Dress code will be smart and casual. A touch of the chic would not be ignored.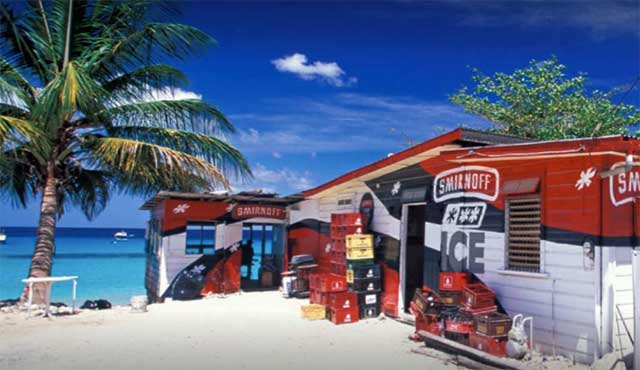 Image source: Google Business
John Moore Bar, St. James.
This weather-beaten, colourful hangout is widely known throughout Barbados even though these types of bars are everywhere.
Popular among locals and travellers alike, its charming, old rum shop/bar character is very welcoming and is often described as 'the heart of this waterfront town'.
There is not much else that can be said about this quaint little bar. It is merely a sweet spot where you can order a plate of fish, a rum punch and listen to local stories.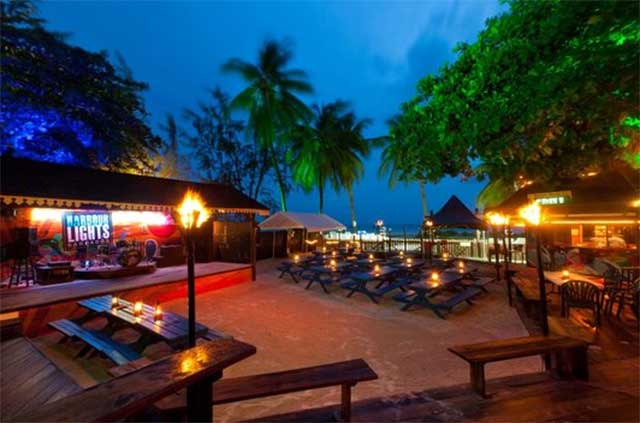 Image Source: tripadvisor.com
Harbour Lights, St. Michael.
This is an open air night club/bar where locals and tourists can dance under the stars.  This may sound delicate and relaxed but you shouldn't be fooled.
Harbour lights is a bustling, popular and lively club on the beach where an infusion of local music, dancing and exotic drinks are enjoyed all night long.
Special events are held here regularly most notably the Beach extravaganza dinner on Mondays and Wednesdays. An exciting array of performers include stilt men, fire-eaters and limbo dancers, not to mention a delicious BBQ dinner and dancing in the sand to Calypso music!
It's exhausting just reading about it. Now, where's my suitcase!?
Jenna Stark is a travel writer who likes to regularly visit the Caribbean. She recommends staying in the Bridgetown area of Barbados.