Heading to France is now easier than ever before. The Channel Tunnel allows you to get on a train in Britain and get off in France and there are loads of cheap flights to many of the country's major cities. This means that more and more people are taking the opportunity to spend a weekend in Paris.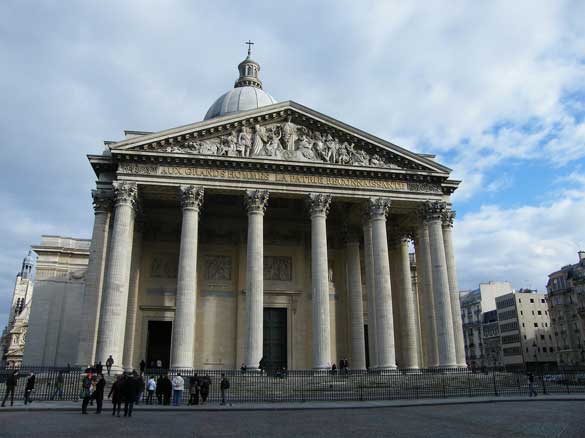 Image source Flickr by The Style PA
A weekend in Paris is almost a cliché, but because of this there's a danger that you'll not be too sure what to do with yourself. It's such a common weekend break, you tend to think that everything will just take care of itself, but why should it? You need to have at least a few ideas how to spend your time.
For a start, it's probably a good idea to arrange to be collected from Paris Airport, so that you don't have to worry about finding your hotel. Once you've arrived and settled in, you can then head out and explore. What you do will depend on what time you arrive, but here are a few ideas.
Much of the joy of Paris is to just wander around the place and experience the ambience. The Eiffel Tower's hard to avoid and you'll probably find yourself gravitating towards it, but there is plenty of other great architecture. You can walk along the banks of the Seine and see other great buildings, like Cathédrale Notre Dame de Paris or head to the Arc de Triomphe to experience the Champs-Élysées and the Place de la Concorde. This part of the city offers the most spectacular environment imaginable.

Image source Flickr by Djordje Gvozdenovic
You could also head to the Louvre to see some of the world's finest art or the Pompidou Centre, which houses the national centre for modern art. There are also some beautiful parks, such as Parc des Buttes in Chaumont. The Curie Museum is also worth a visit.
However, the best way to experience Paris is in relaxed fashion. Take long walks and stop for coffee, go for leisurely meals and just explore the city. There are many museums and attractions, but it's perhaps more important to just enjoy being there if you've only got a couple of days.
Rushing around trying to fit everything in will take some of the pleasure out of the experience, so don't do that. Take it easy and you'll fall into the rhythm of the city. You won't struggle to find fantastic food and wine, so enjoy that and have other plans without feeling you need to commit to them.
Jeremy Nightingale was picked up at Paris Airport by www.parisblackcabs.com.