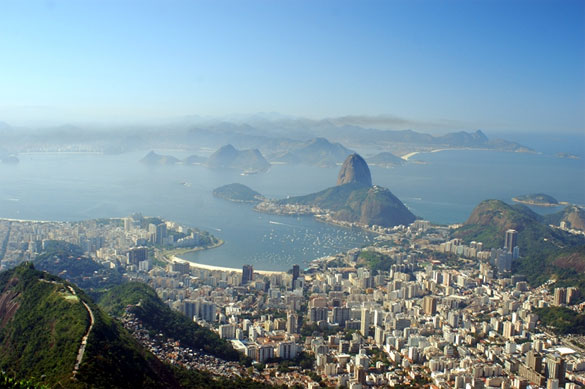 Photo Credit: Marc Thevenard
Resolutions
Early February and our failed New Year Resolutions are still fresh in our minds. The new exercise regime, a whole new wardrobe of glamorous clothes and an ambition of setting up a charity to help orphans in Africa are nearly long forgotten.  Everyone is the same though year in year out.
Realising Dreams
For no particular reason life always just seems to get in the way of kick starting a major personal transformation.  Sometimes it can be work that distracts us from what we hope to achieve. If we aren't careful our dreams can pass us by and then our failed dreams haunt us as nightmares.  Regrets happen when we are not bold and don't take those opportunities in life when they occur.  Following our dreams is what we should all strive to do as it will help us feel more satisfied and happy with our lives.
Trip to the Sun
One way of following our dreams is perhaps to take a trip to the sun. Winter is the clichéd time when life gets us down, everyone is grouchy from the lack of sun and Christmas is a distant memory. We should be kind to ourselves and organise a trip in the sun and away from the worries of work and the winter gloom. It will help broaden our horizons, help to kick start those dormant resolutions and we will have a new zest for life.
Carnival in Rio de Janeiro
Rio de Janeiro could be just the place to go to as it has fabulous beaches, scenery and interesting people.  The carnival in Rio is a four day party and is held forty days before Easter each year and there is just time to book tickets to go. The timing could not be more perfect to get away, top up flagging vitamin D levels and take part one of the biggest parties on the planet.
Party in Rio
There are plenty of free activities to do in Rio during the Carnival from street parties to bands to watching rehearsals. The main event is the Samba Parade but it is probably too late to buy tickets for that this year along with the Sunday and Monday parades and Magic Ball, but nonetheless you can still party with millions and hang out at free events. Maybe this is where you will need to start seriously thinking about a loan to ensure you can you can buy your last minute flight and great accommodation. Soaking up the atmosphere and culture would be amazing enough and help to kick start a new outlook and working on those resolutions.
After the Party
The Carnival is only four days long so afterwards you will possibly have the urge to learn how to samba. Going along to one of the many samba schools such as the famous Mangueira club will be an eye opening experience to watch and maybe have a go.  The schools are not schools in the traditional sense but more like clubs. They are inexpensive and learning samba is lots of fun and could open up a new hobby for when you return home and also help you start to do more exercise. You will also have time to visit the famous Copacabana beach, Sugar Loaf Mountain and Tijuca Rainforest. A visit now too is good planning for the next Olympics to be held in Rio de Janeiro in 2016. There's every reason to book and get away from the winter gloom, change your horizons and energise your mind and outlook.
Wendy Derbyshire is a writer who loves travelling but often finds it hard to get the cash together to fund his explorations. Therefore she mixes her savings with cash loans to cover the expenses and live for the now.