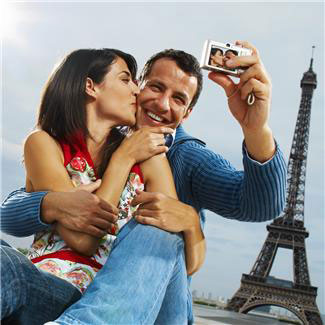 License: Royalty Free or iStock source:

If you are planning a summer vacation, researching cheap vacation packages should be your main priority. The first obstacle is satisfying everyone with a single destination or area of travel. The second challenge is finding a way to pay for the trip without losing your mind and placing a second mortgage on your home. Doing a little exploring can help you accomplish both with a little time and concerted effort.
Travel Agencies
Travel agencies are normally the first place to check when looking for vacation packages. Agents often have the scoop about festivals, tourist attractions and events that take place across the country. They also are able to book deals with special rates when families choose to travel together. Travel agents can consolidate packages that include air fare, rental car and hotel rates when trips are booked for a specific time of year. Agents may also be able to get discounted passes to large tourist attractions.
Online Travel Sites
Online travel sites are basically do-it-yourself travel agencies. They use information from airlines, rental car agencies and hotel chains to put together a package or set of rates to fit the customer's needs. If you choose to go this route, you will have to do most of the research on your destination yourself. You will be in charge of your own itinerary and comparing price packages.
State Websites
State websites are excellent ways to find out what is going on around you. They show peak tourist seasons and what local events are planned for the upcoming summer. Many state websites have ads for tourist attractions that offer cheap vacation packages for tourists who are interested in visiting the area.
Main Attraction Sites
Websites for main tourist attractions or large cities will sometimes offer promotional codes that can be used when planning family summer vacations. Vacation packages can be customized to fit the travel needs of the family. Some of the larger tourist attractions offer lodging located within their venue that eliminates the need for a rental car. The larger the city or tourist attraction, the more discounts they can offer prospective customers.
Social Media Sites
Social media sites are not often thought of when creating cheap vacation packages. With that being said, what better way to find great deals than to ask people who have been to the areas you are considering? In some cases, the best deals are those that are found purely by accident.
A family's summer vacation should be fun and exciting without the fear of breaking the proverbial piggy bank. Cheap vacation packages can be found that will offer everyone something they can enjoy while still bringing the trip in under budget.
Sadie Mclain is an avid traveler and writer. She enjoys writing about her latest trips and excursions.