Planning a Vacation to Brigantine Beach
With the privacy, tranquility and beauty that characterizes Brigantine Beach, it is no wonder that it is a top destination spot for when planning a beach vacation in New Jersey. Brigantine Beach has fantastic beachfront resorts where you will enjoy all the daily activities at hand. Close to everything, no matter where you stay, you will be the owner of the most spectacular sunsets and incredible 10 km of white sand beach.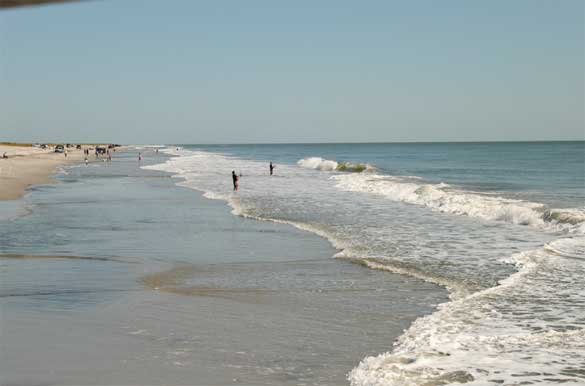 Image Source Flickr
Delicious Restaurants
There are thousands of reasons to make your holidays unforgettable at Brigantine Beach, the exclusive island spares no international restaurants whether looking for Asian, American or Italian. Restaurants leave their signatures on the delicious meals they serve and delight the palate of their visitors. With the delicious foods and stunning views overlooking the Atlantic Ocean, you are bound to be pleased regardless of where you elect to dine.
Shop to You Drop
With cozy and attractive shopping areas, Brigantine Beach lacks nothing. From the snack shacks to fabulous food markets where fresh meal preparation is the agenda. Brigantine also offers its fair share of specialty shops so whether you are travel their by car, foot or bicycle be sure to check out the quaint charm of Brigantine Beach.
Close to Atlantic City!
Just minutes away from the famous and flamboyant Atlantic City, a good urban getaway does not hurt. You may decide to try your luck at the famous casinos, or plan a day trip to visit one of the amazing museums such as, Ripley's Believe It or Not! Being near Atlantic City is a perfect option for when booking a summer vacation because it provides much to do in case of poor weather conditions.
Educational Experiences with Fishing
Among the various activities, Brigantine Beach also offers events like 'Hooked on Fishing' for children and youth, which takes place every summer. First class beaches, recognized gastronomy, and abundant fresh fishing are part of what makes this place one worth visiting and love to return again and again.
Accommodations
The hotels and lodges along this island resort are of first class, and the service out of league. Your stay in Brigantine Beach ensures an unforgettable vacation, the stunning marinas, and the picturesque and famous wood boardwalk is part of the daily landscape where you will enjoy 4 miles of fresh air, wonderful views and excellent shopping.
Museums and Wildlife
With a good dose of fun and lively people, you will not want to miss a trip to the Sea Wall where you can enjoy the dolphins, and savor the sunset. Book a boat trip to admire the whales, or visit Brigantine Beach Historical Museum, these are some of the attractions this small but perfect location offers you.
Golf
The beauty at Brigantine Beach is undeniable so if you are into golfing, you are defnitely going to want to check out, The Links at Brigantine Beach. Rated as one of the best places to golf by Golf Digest, you will not be disappointed by this course.
Beach Lovers
For the beach lovers, there are some beaches where the Beach Patrol hold competitions, and rowing and swimming lessons for children and young people, both visitors and residents. All beaches are monitored by lifeguards and have its rules of behavior. This makes it a more enjoyable and safe vacation to spend in this lovely paradise.
It is no secret that Brigantine Beach owns everything to please even the most demanding visitor. The various attractions, white sandy beach and days are just full of life. This location is guaranteed to make any vacation or stay, absolutely memorable.
This article was provided by author and avid golfer, Sarah Smith (to follow-@acgolfer)