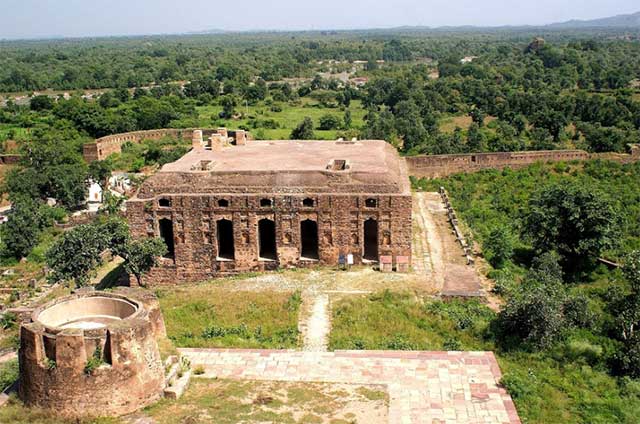 Constructed by King Indramani in the mid 60s, this double-storied brick structure was a gift from the ruler to his favorite court singer — Rai Parveen by name. Hence is the name of this romantically inclined reddish structure. The low height of the palace and its design were dovetailed to fit into the natural surroundings dotted by trees amidst the beautifully manicured lawns and well-kept landscaped gardens of the Anand Mahal (the entertainment Hall).
An elaborate pipe system brings both potable and general water to the Mahal and the octagonal shaped flower beds. Light naturally enters the palace through the artistically crafted niches. Besides the main sprawling hall there are several chambers that are comparatively smaller in size.
There is a stirring romantic story about this bafflingly beautiful singer-courtesan. King Indramani had to send Rai Parveen to the court of Mughal Emperor, Aurangzeb, who had already heard a lot about her and wanted her to be a part of the inner circles of his court entertainment troupe. After watching her performances, he was captivated by her sexuality, beauty and finesse. However, he was so touched by Rai Parveen's pure attachment to King Indramani that he asked her to return to Orchha to be with her royal paramour.