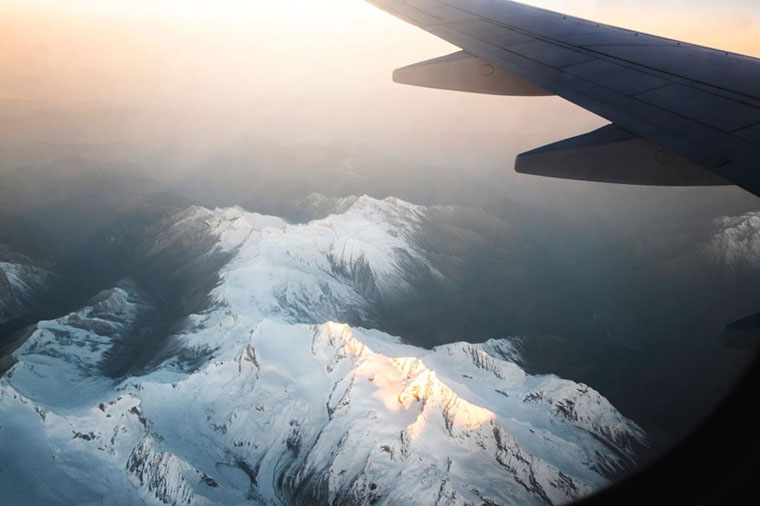 Winter Trip In Thailand: Thailand and winter may not be the best words to go hand-in-hand when thinking of spending a winter vacation in the land of scorching hot sun. In fact, spending winter in Thailand is the perfect opportunity to explore the country's northern and northeastern counterparts. Exclusively to the north and northeast, Thailand has a variety of tribes still in existence which continue to display local traditions, passed down from generation to generation. This is a great opportunity to learn and educate oneself about Thai culture and tradition without the interference of modern media.
When planning out your trip to Thailand's north, it's always good to keep in mind to bring clothes. During October onwards, the north and northeastern parts become chilly to the point frost develops on trees! To keep warm, bring a pair of nice warm pants, sneakers, socks, sweaters, scarves, and gloves to keep warm! For example, the city of Chiang Mai, best known for its exotic tourist attractions can reach single digit temperatures in the early morning and late at night. The temperatures fluctuate between 8C – low 30C, especially from October to December. Many people take this opportunity to camp out under the stars thanks to the lack of pollution in Chiang Mai. Star gazers, astronomists and photographers gather in or around the city to snap shots of Thailand's beautiful blue sky and stars.
If Chiang Mai is too crowded for you, there's another fantastic location to go to: Chiang Rai. This next door neighbor of Chiang Mai is well-known for its myriad of tourist areas including the skillfully hand carved Wat Rong Khun. This temple is truly one of a kind. This temple, also known as the White Temple, is a contemporary yet, unconventional temple which is crafted out by hand.
There's Doi Hua Mae Kham. Doi, the term for mountain (in Lanna) in Chiang Rai has become the home to many indigenous communities: Lisu tribe, Akha, Hmong and Muser tribes. The best time to come here is during November to December where the sunflowers are in full bloom and you can snap up a perfect picture of the sun, so to speak.
For tourists looking for a local feel, head over to Chiang Khong, one of the many locations situated on the Mekong riverside. This is a fishing village where there is little to no technological interference. As a fishing village, many tourists can experience the locals harnessing traditional fishing methods passed down from generation to generation. Don't be surprised if the locals haul in one of the Mekong's biggest catfish, known as Plabuk or giant catfish. These catfish can grow to massive sizes and weight which allows the locals to harness its meaty flesh, transforming the fish into various types of soups and other notable delicacies.
However, because these catfish are critically endangered, landing a glimpse on them is an ultra-rare chance to appreciate its size and bulk.
With limitless possibilities to travel through Thailand, it's difficult to choose the best places to sit back, relax and enjoy the glorious sunset (wherever you may be). Hence, it's recommended to start researching and choosing the best Bangkok hotel accommodations available to plan out your perfect winter vacation in Thailand!
Cherrie Winston is a freelance blogger for hire writing articles about Asia, in particular, focusing about Thailand in general. Cherrie works as an elementary school teacher who teaches English to Thai schools in Chiang Mai. Hope you love reading "Plan Out Your Winter Trip In Thailand".