The most pleasurable time to visit Delhi: The most pleasurable time to visit Delhi is during the spring (February to March) and autumn (September to November) seasons. This is because the region remains quite hot and humid during the summers and experiences chilly climate during the winters.
Moving Around:
There are many modes of transportation within the Delhi metropolitan area. They range from the cheapest ones like the rickshaws for short trips, buses (both city buses as well as the deluxe ones) and trains to moderately priced rides in auto-rickshaws and taxis. Auto-rickshaws are cheaper than the taxis. Both are easily available. You can also move to certain key locations within larger Delhi in the well-managed international-standard Delhi Metro. In fact, Delhi has one of the largest bus transport network systems in the country.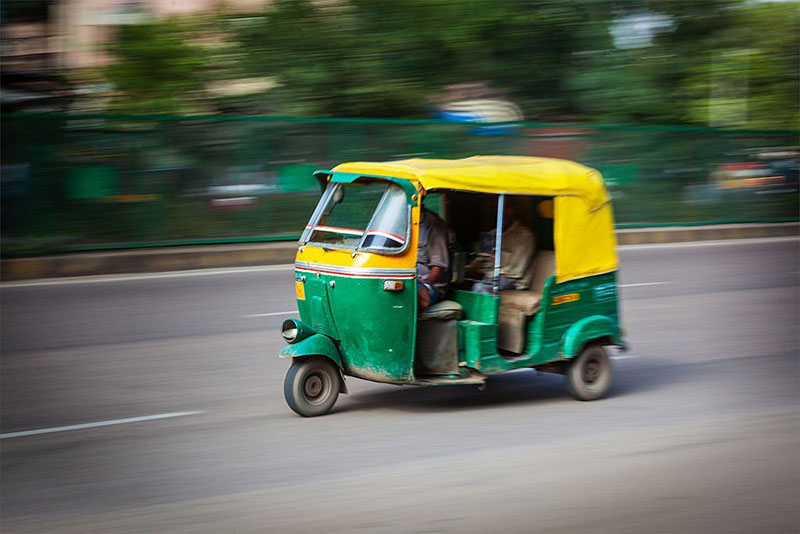 While going for taxis or auto-rickshaws or even tourist buses, it is always advisable to book any of them only through the registered counters of the respective privately run or even the public transport systems. This is a secure and economical move.
Accomodation:
Delhi has numerous hotels to suit your budget. They range from the economical ones to the 5-star ones. If you are of the adventurous type, you can also opt for the dharamshalas. Many of these lodges owned by charitable institutions or non-governmental organizations (NGOs), offer both food and accommodation at market prices.
Gourmet's Guide in Delhi
Delhi is a gourmet's dream paradise. Depending on your budget, you can have unforgettable feasting feelings – be it in the five-star swanky restaurants or the roadside open eateries in the bylanes of the Walled City. You can have your pick of cuisines ranging from Indian including North Indian, Hyderabadi or Nawabi and also South Indian, Chinese, and even continental. Fast food local joints and also air conditioned restaurants franchisees are obviously there. Mention may be made of such international food chains like the Domino's, McDonald's, Ruby Tuesday, KFC and Pizza Hut among others.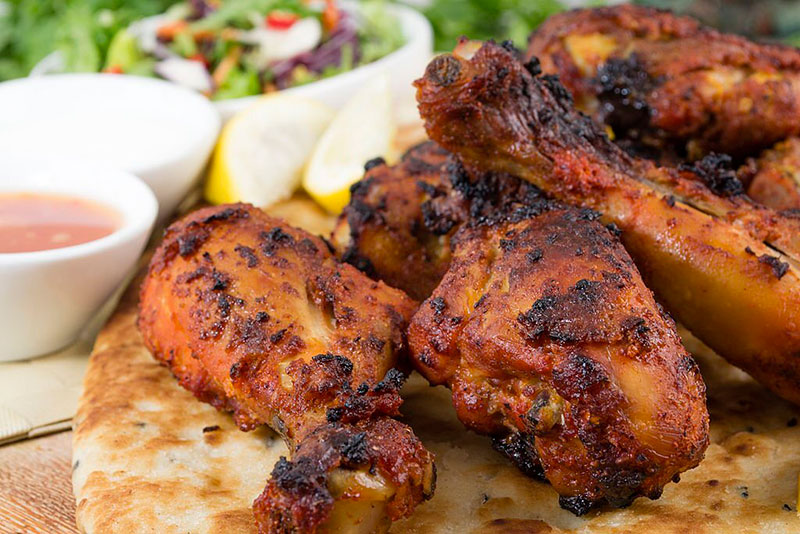 But the most fascinating gastronomically sub-continental tour for you could be the sweetmeats from Ghanewala and Annapoorna, the mouthwatering spicy and tangy chaat ranges at Bengali Market, the different varieties of paranthas in Chandni Chowk, as well as the Frontier and Mughlai dishes like the locally popular and yet moderately priced Tandoori Chicken at the dhabas (food stalls). Another tourist destination spot is Dilli Haat set amidst a crafts bazaar. The open-air food stalls have a wonderfully homely private environment with many different types of cuisines right from the most economical to the quite costly ones.
Shopping Sprees in Delhi
Each marketplace in Delhi is an exhilarating experience in itself! Be it Chandni Chowk with its old charm, or upbeat downtown malls at Hauz Khas Village and Chandni Chowk – each of them has its own charm. But they are poles apart: and therein lies the romantic adventure of sights, aroma, price and the bustling shoulder-rubbing moments! You simply need to go there – window shopping would also suffice…
Varieties of items jostle for customers' attention in all the stalls across Delhi. The best part of this shopping experience is that you can go for bargaining at most of the stalls. The goods on offer are affordable as well. Depending on the outlet and quality of the items, prices vary widely. The choice of items can be as varied as well: garments (both synthetic ones as well as hand-printed cotton), silk, Pashima shawls from Kashmir, silverware, leather substances including Rajasthani footware (popularly known as juttis), carpets and jewelry. However, several up-market outlets have only fixed price goods like the ones in shopping malls at South Extension (popularly known as South Ex) Hauz Khas Village, the Santushti Shopping Arcade, Green Park, and Greater Kailash I and II.
Let's take a quick tour of the popular bazaars in Delhi. The numero uno among them is Chandni Chowk. It is a mirror on life in old Delhi. You would get genuine Indian items like footwear, saris, salwars, kurtas, Afghanis, sweets, delicacies, and food besides foreign items especially electronic gadgets of many shapes, sizes, build and hue. A few of the shops are centurions here!
Next in count is Connaught Place located right in the center of New Delhi. A sprawling area marked by a circular white colored building with circular pillars, this business hub has lots to offer. The stalls inside and beside Connaught Place have almost everything right from knick knacks to the most popular international brands. The place is also an ideal recreational spot. If you are an antique connoisseur the best place to scout them out is Sunder Nagar Market. You would also find silverwares, gold and silver jewellery, precious and semi-precious gems and stones, designer items made of silver, copper and brass, and of course textiles of all brands. For the representative typical products from across India, is the emporia complex at Baba Kharag Singh Marg. Very popular shopping centers are the stalls at Karol Bagh.
Share your view on "Metropolitan Moves: The most pleasurable time to visit Delhi" in the comment section below.