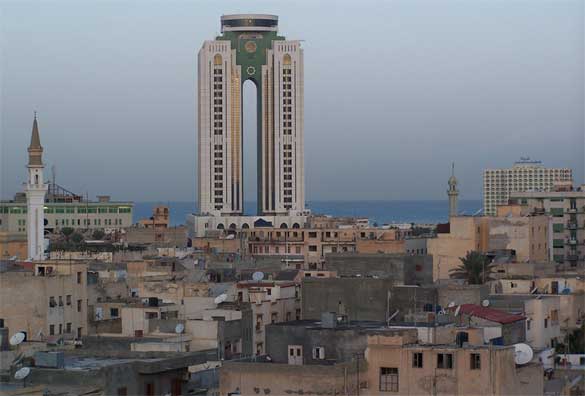 Tripoli, Libya – Photo Credit: gordontour
Libya, a mostly oil-rich country on the southern shores of Mediterranean Sea is located in the Maghreb region of North Africa. It is second in size only to neighboring Algeria among North American countries. Despite its turmoil past with the west and Libyan leader Muammar Gaddafi's recent strides, it is an amazing country to visit and enjoy its great cultural heritage. The country is on the crossroads of history, continents and ancient empires and is the richest store of Roman and Greek cities – Sabratha, Cyrene and Leptis Magna which is overlaid by remnants of Byzantine splendor.
Tripoli is the largest city and capital of country is a great place to visit. Every corner of the city is cosmopolitan and resonates with a different aura of history through extraordinary monuments and great destinations. It is a city where Sahara meets the Mediterranean. The most important sites of city include the Marcus Aurelain Arch; some amazing markets like Al-Mushir, Al- Truk Souks, and ancient mosques like Al-Nagha and Ahmed Pasha Mosque which are among the top tourist attractions of city. A visit to Tripoli gives the tourists an opportunity to see the gems of this beautiful city which is ruled by several clans. So, don't wait get ready to one of the most extraordinary expeditions of your life and book cheapest flights to Libya to enjoy your holidays at one of the greatest destinations of the world.
The country is so full of amazing sites and attractions that will surely make you confuse where to start from and offer you several reasons to visit it again and again. Some of the things you must do and sites you must explore includes: –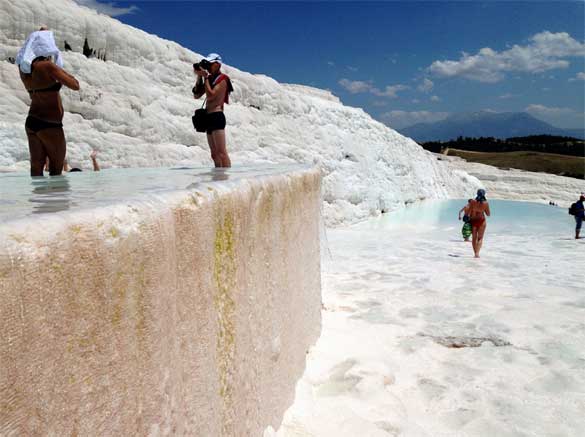 Photo Credit: fadedcupid
The Greco-Roman heritage:- Eighty miles east of Tripoli is located the Leptis Magna which was the home town of Septimus Severus. It is widely regarded as one of the most beautiful Roman cities which is excellently preserved and its remains makes it one of the best Roman sites. The city has been extensively excavated since 1920s. Among its many highlights the Gladiator Circus, amphitheatre, marketplace, basilica, baths, streets and arches are among its major attractions that allure history buffs from all corners of the world.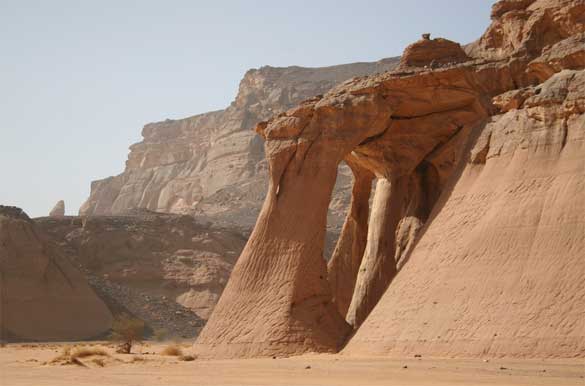 Acacus Mountains – Photo Credit: Richard McManus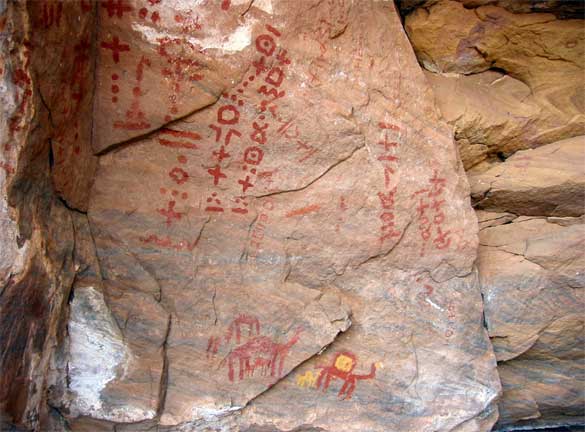 Tuareg graffiti in the Tifinagh script – Photo © Libyan Soup
The Acacus Mountains:- The Acacus Mountains situated deep in the Libyan Sahara boasts extraordinary natural scenery and is renowned for the rock art which is unparalleled. Some 1,300 rock art sites are discovered from this area which dates back to some 12,000 years. The paintings and carvings illustrate the glorious past of the region by depicting the history of settlement in the region, as well as portraying its changing climate and natural environment is among the worth visit sites.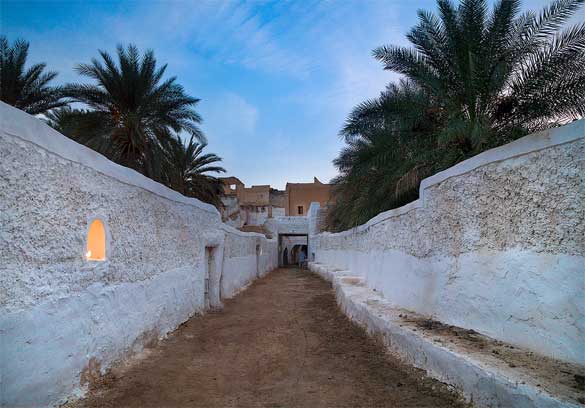 Ghadames old streets – Photo Credit: Eric Lafforgue
Ghadames or Ghadamis:- Situated at a distance of 462 kilometers to the southwest of Tripoli, Ghadames or Ghadamis is an oasis town in the Nault District of Fezzan region near the borders of Algeria and Tunisia. It has a population of about 10,000 people mainly Berbers. The old part of the town is surrounded by city wall which is a UNESCO World Heritage site. Each of seven clans who used to live in this part of the town had its own district and public place which is used to celebrate their festivals. There are many more such attractions that are eagerly waiting for you. Go ahead and book low fare flight tickets to Tripoli and visit the amazing attractions of country.
Freedom Square:- Once a symbol of Gaddafi's regime , Freedom Square is among the major attractions of Tripoli and became famous during 2011revolution. It is at this place where thousands gathered to usher in a new era after Gaddafi finally fell. These days the place is mainly used as a car park for the nearby souk but is a worth wandering to absorb the remarkable history of the place.