Phuket in Thailand is a destination in its own right. Beautiful beaches, cultural sites along with a thumping nightlife make this a popular place to go for people of all ages. While the Phuket is Thailand's largest island, it's by no means the only island. Actual figures vary, but many sources put the number of islands in Thailand at approximately over 1,000.
Phuket Island hopping is a straightforward and exciting way to spend quality time in southern Thailand's tropical lushness.
Here are some of the most well-known islands that will make your island hopping experience more pleasurable.
Koh Phi Phi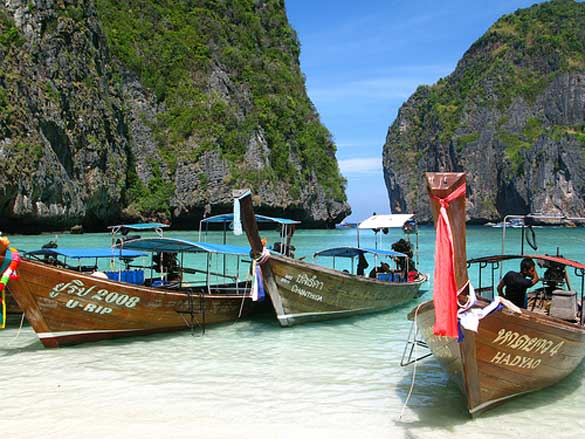 License: Creative Commons image source
In less than two hours by regular ferry from Phuket, one can easily reach Koh Phi Phi which is the most popular and very beautiful island.
After the devastation by the Tsunami, Koi Phi Phi is back on the list of most sought-after islands in Thailand.
Accommodation here ranges from backpacker guesthouses to luxury resorts, with lots of mid-range options. Dance the night away with one of its many beach bars, snorkel or scuba at nearby Bida Nok and Bida Nai, or simply relax on the beautiful beaches. You may also find a hammock that you will never want to leave.
Koh Lanta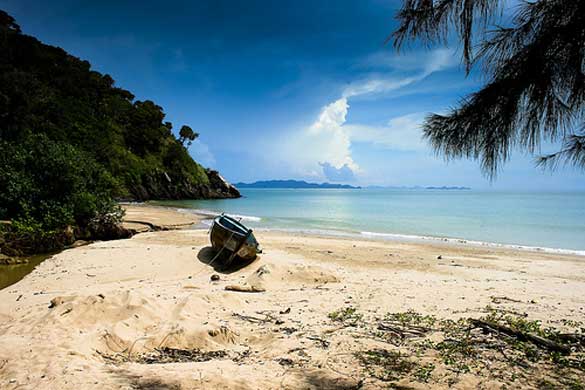 License: Creative Commons image source
Just over an hour by ferry from Koh Phi Phi, or 4 hours from Phuket, you will find Koh Lanta which consists of many different islands. Koh Lanta refers generally to Big Lanta or Koh Lanta Island.
Again, diving and snorkeling are popular here, but Koh Lanta is less developed than neighboring Koh Phi Phi and you may still expect to find a variety of accommodations and activities.
Koh Lanta doesn't have many tourist facilities and many visitors rent a scooter to travel the island. You can make a rapid journey to discover a more local facet of Thai life. Thai fishing families and the sea gypsies are well worth a look.
Koh Lipe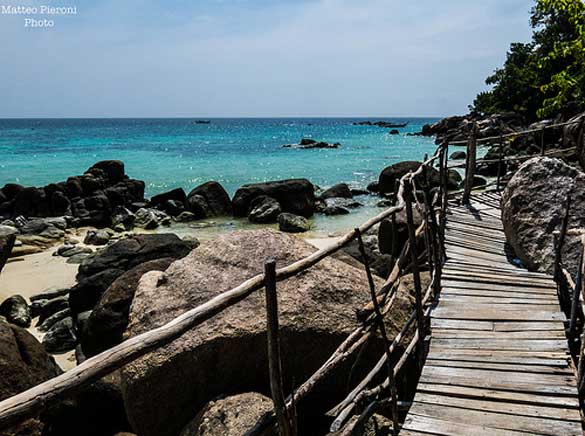 License: Creative Commons image source
Around three hours by ferry from Koh Lanta you'll find Koh Lipe. You will notice that as you go farther from Phuket, things are very different. While the accommodations are all around and places to eat and drink are limitless, there's a noticeable lack of things like ATMs.
Koh Lipe offers un-crowded and gorgeous beaches along with a more genuine tropical atmosphere. The waters round the island are clear, making it great for snorkeling and diving. Koh Lipe also offers other activities like sailing.
Koh Tarutao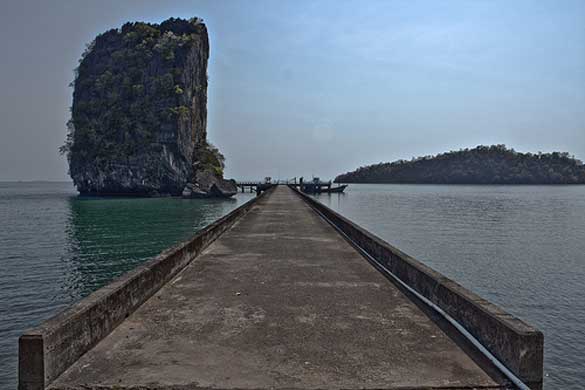 License: Creative Commons image source
If things aren't rustic enough for you yet, visit Koh Tarutao National Marine Park. Referred to as one of the best and most pristine islands in Thailand, Koh Tarutao is among the best dive sites on the planet. Walk inland to explore some ruins, relax on the beach, or check out what's under the water.
Simple accommodations and restaurants are available, but this is a cash only island. No card machines, money exchangers, or Automated teller machines are in use anywhere in Koh Tarutao.
So the next time you are in Phuket, consider leaving cabaret and bar-laden streets behind. It is easy and wonderful to hop on a ferry making your way through the Andaman Sea to go to some of Thailand's other islands. Because the crowds begin to thin out, you might just find a different Thailand waiting to invite you in.
John Chen is a travel writer currently located in Bangkok, Thailand.