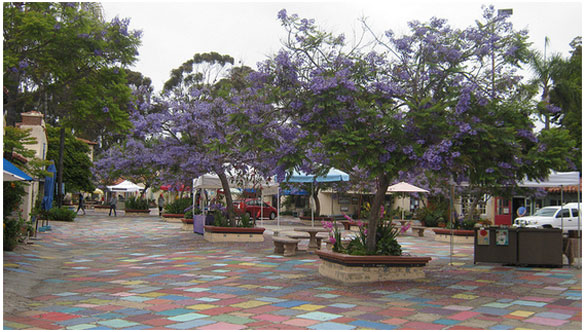 Image provided by Author
For a long time my family and I have dreamed of owning a house in sunny Spain where we can spend our time during the dreary Scottish winters, which are well known for being the wettest and coldest of in all of the UK.
This year our dream finally became a reality when our dad took his retirement and announced the amazing opportunity to us. Full of excitement we packed our suitcases ahead of a three week holiday in Spain to do some house shopping. We had done a lot of research over the past years of areas in Spain where we would like to have our holiday home, my favourites being Mercia, Malaga and Catalonia.
The Holiday:
We left Edinburgh airport on a frosty morning and arrived in Catalonia to feel the warm sun and thought "this is definitely the life". The plan was to spend one week in each of our three favourite locations, first port of call was the luxurious area of Catalonia.
Catalonia has to be my favourite place in Spain from the amazing architecture of Barcelona to the beautiful Banys Arabs in Girona there is a sight to please everyone; I could spend all my time walking around Barcelona and be happy.
We then spent a week in Mercia and Malaga, these two places are amongst my favourite and are perfect if you just want a chilled out, relaxing holiday. However, my heart will always be in Barcelona.
The Research:
It is vitally important to thoroughly research an area, the market and type of houses before you make a life changing decision and after years of thought and dreaming we didn't want to take any risks. We met with a few real estate agents and had tours of multiple houses, since we were looking for luxury houses in Spain we thought it would be best to see as many properties as possible to make sure every box was ticked on our wish list.
The Purchase:
After three full weeks of shopping and enjoying Spanish life we finally settled on a house on the outskirts of Barcelona in a holiday village. We put in an offer and it was accepted the same day, we were ecstatic! Our dreams have now come true and we now own a beautiful 4 bedroom house complete with a pool out the back in my favourite part of Spain and I couldn't be happier.
The move and the plan:
As soon as we arrived back in Scotland we began planning our move over to the new house. We began shopping for all our new furniture and decorations for our new house and shipped it all over with our summer wardrobes, it was such fun.
We now plan to spend at least 4 months of the year in the sun, in our beautiful house and get away from the awful winters here in Scotland. I can't wait to start our new adventure and who knows it may one day turn into living in my dream full time.