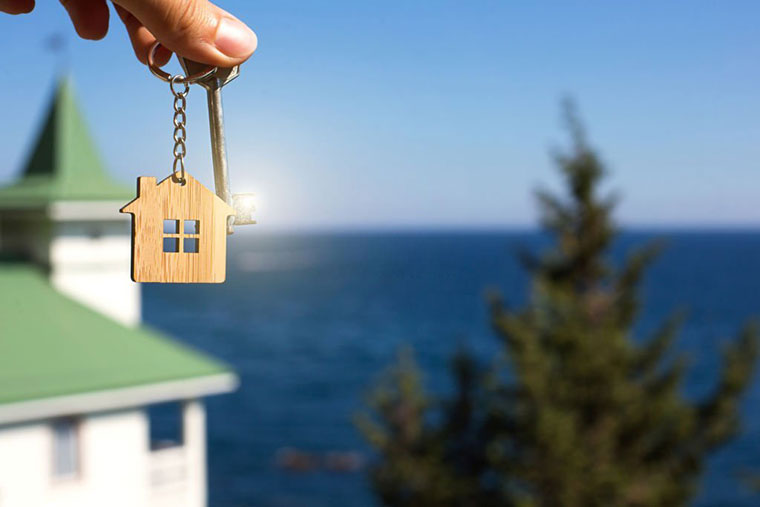 How To Buy And Set Up A Holiday Home: The term "holiday home" is often used to describe a second house. Most people use their second home for holidays. Savvy homeowners let their holiday home out to others when it is unoccupied. Who doesn't need an extra bit of money on the side these days?
How Can You Go About Buying A Holiday Home?
Buying a second home is very similar to buying a first home. All homeowners need to do is select a property and get funding. Listed below are some issues buyers should consider before they make an offer on a property.
Where is the home located? The further away it is, the less likely homeowners are to visit.
What is the condition of the home? Older houses may need repairs and/or maintenance.
Did the house pass the building inspection?
Does the home meet local health and safety regulations?
Is the near the beach? Beach and lakefront properties will be more expensive than properties located in suburbs.
Once buyers have a home in mind, they can approach their bank for a loan. As most holiday home buyers already have a home, the bank will have more relaxed lending conditions. For instance, they may use the equity on the residential home as a deposit.
What to Do After Buying a Holiday Home
The first thing, new holiday home owners should do is get their house insured. These are some of the questions an insurance company may ask before they agree to insure the home:
Where is it located? Homes in the country or in remote locations may be difficult to insure. This is because insurance companies need to know that they can get workers in for repairs quickly and easily.
What sort of security system does the house have? As the home will be unoccupied it will be more attractive to vandals and thieves. Ideally, homeowners will have someone mowing the lawns and collecting the mail regularly. This gives others the impression that the home is occupied.
Will the house be rented out to tourists? Some insurers will insist that homeowners get a business policy if they are using their home as a vacation rental.
When the house is insured, homeowner will have to set it up. At the very least, a holiday home should have basic furniture. Some examples of this are tables, chairs, a sofa and a bed.
If the house is being used regularly, homeowners may like to leave toiletries and dry foods behind. This ensures that they have everything they need for at least a day.
Homeowners that want to let their home to tourists should think about setting up a bookcase. The bookcase can contain DVDs, books and board games. These items will keep guests entertained on rainy days. Sporting equipment such as surf boards and canoes can be left in the shed.
Owning a holiday home provides homeowners with many benefits. Not only does the home give owners a place to stay on their vacation, it can also make them rental money.
Thanks for reading. The author has over 20 years experience as a travel consultant. Share your view on "How To Buy And Set Up A Holiday Home" in the comment section below.