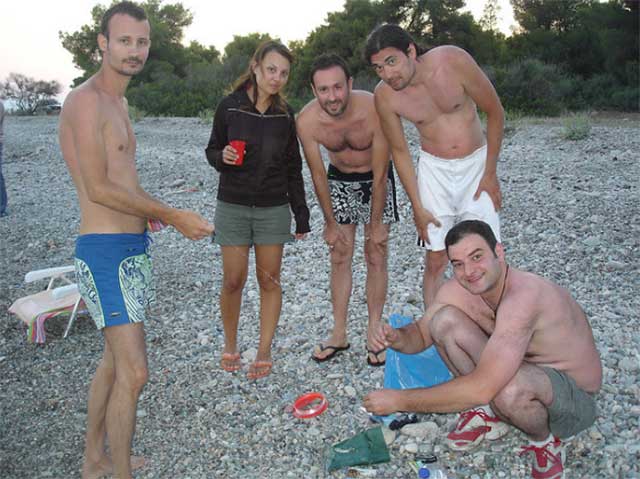 Photo Credit: fishing at Rovies, Evia Greece by Athinaf
Fishing is an incredibly popular sport, enjoyed by millions of people around the world.  It has to be one of the most satisfying and relaxing types of activity based holidays to go on, especially as most of the world's best fishing spots are in tranquil locations surrounded by nature.  But if you've never considered going on a fishing holiday before you may be stuck for ideas of where to go.  Hopefully at least one of the following locations will appeal to you.

Photo Credit: Robert Whitefield
South Africa
South Africa offers some amazing fishing opportunities for visitors and incredibly is a perfect place to visit during the cold British winter due to it being located in the southern hemisphere.  Trout farms and fishing lodges can be found throughout the country, many of which come complete with accommodation ranging from basic self-catering cottages to luxurious villas.  Visit the Eastern Cape for scenic diversity or head to Limpopo Province to fish in the Limpopo River.  Those who want to have a really unique experience will love Paternoster, one of the last traditional fishing villages in the country.
Scotland
Due to its numerous rivers, long coastline and over six thousand lochs, Scotland is a prime fishing destination.  Whether you want to go trout fishing, coarse fishing, sea fishing or salmon fishing you are guaranteed to love the spectacular scenery that surrounds you and the varied fishing opportunities available to you on a holiday here.  Head to the Scottish Borders and try your hand at fishing on the Tweed River or visit the beautiful Isle of Skye to fish for salmon or sea trout.  Shetland is another great option if you want to try trout fishing in one of the many lochs.  Self-catering holiday homes and hotels are varied here so you are sure to find somewhere that is perfect.
Canada
If you can afford the flights over the Atlantic, you will find the fare to have been well worth the price when you arrive.  Freshwater and saltwater fish abound in streams, lakes and off the shores of Canada and with over 200 different species of fish native to the country you will certainly appreciate the diversity.  Campgrounds, fishing lodges and fishing charters are widespread and you won't have any trouble finding your way around.  Try your hand at walleye fishing in Lake Winnipeg or go fly fishing for salmon and trout in Nova Scotia.  If you want to try something truly different head to Northern Ontario during January or February and give Ice Fishing a try; it's exciting yet completely relaxing and you are sure to love it!
Thailand
Thailand is a great place to spend a fishing holiday and it now boasts more fishing venues than ever before; especially for those of you who want to try your hand at big game fishing.  Fishing in Thailand has always been a part of the culture and although it was primarily for food, it is now a popular sport amongst the Thai population too.  One of the main reasons why many fishermen head out to the Land of Smiles for a holiday is to catch some of the hardest, freshwater fighting fish in the world.  Native species including the Giant Snakehead, Mekong Catfish and Siamese Carp are often on most tourists "to catch" lists.  Head to Koh Samui or Phuket if you want to enjoy an island holiday or head up to the northern region of Chang Mai where there are a number of lakes specifically for anglers.  Even those of you who want to remain in Bangkok won't have any trouble finding tour guides to take you on a fishing excursion in the city.
Frankie Hughes is a blogger who is astonished at how popular fishing has become as a sport. If you fancy staying in a traditional fishing village and are looking for somewhere to stay in Paternoster, accommodation is available for you to use as a base to ensure that you spend as much time as you can fishing.