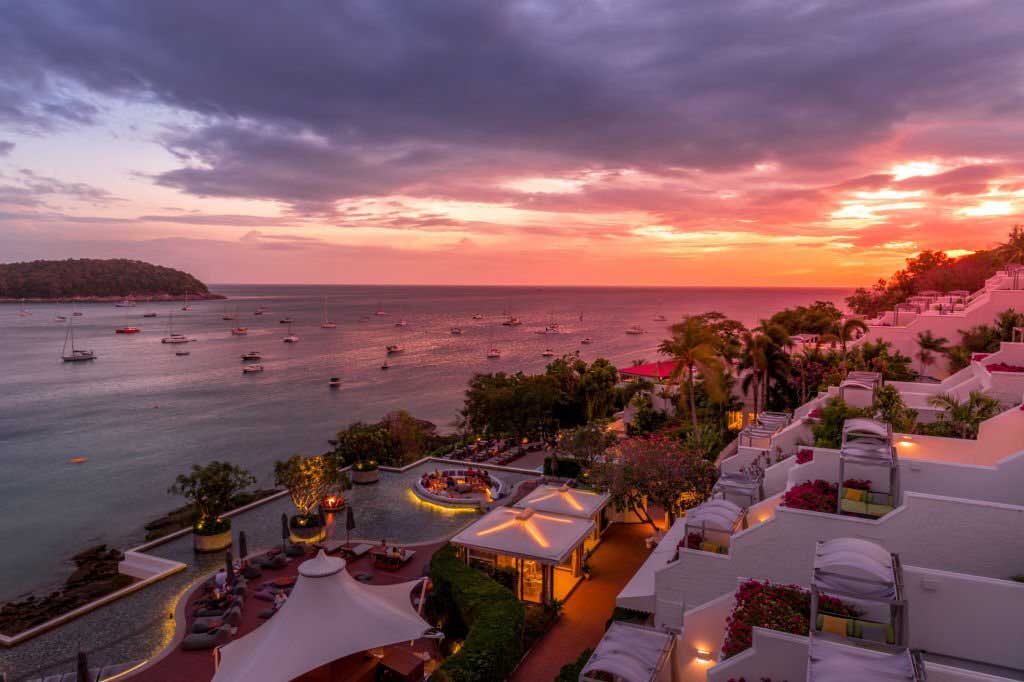 Shopping in Phuket: The province of Phuket comes across as a dream vacation destination and shopping paradise to those around the globe, looking for the perfect place to indulge. Phuket, as many people are aware is dubbed 'The Pearl of the Andaman Sea' due to its stunning blue seas, white sands, untouched landscapes, and friendly locales. Presently, Phuket is a buzzing province that welcomes travelers the world over, to experience this diverse province. If vacationing and shopping are the two most important things on your to-do list, you've come to the right place for advice!
Jim Thompson
Whenever the name Jim Thompson is mentioned, a lot of people would associate the name with high-quality Thai silks, introduced to the Western world. Fabrics made by Jim Thompson's illustrious efforts are nothing but stunning. The quality fabrics are intricately weaved into geometrical or symmetrical patterns, earning the reputation for being unique and beautiful. Tourists who are interested in purchasing high-quality silk should come to one of the Jim Thompson branches, located on Patong Beach. Although the prices for the silk are not for the faint-hearted the time and effort weaved into making each piece is worth every penny. These fabrics do not contain any synthetic material; it is solely made out of 100% silk derived from silkworms.
Purchasing items from one of the Jim Thompson branches would make a great gift as well as honoring his memory for re-introducing authentic Thai silk to the west.
Karon Bazaar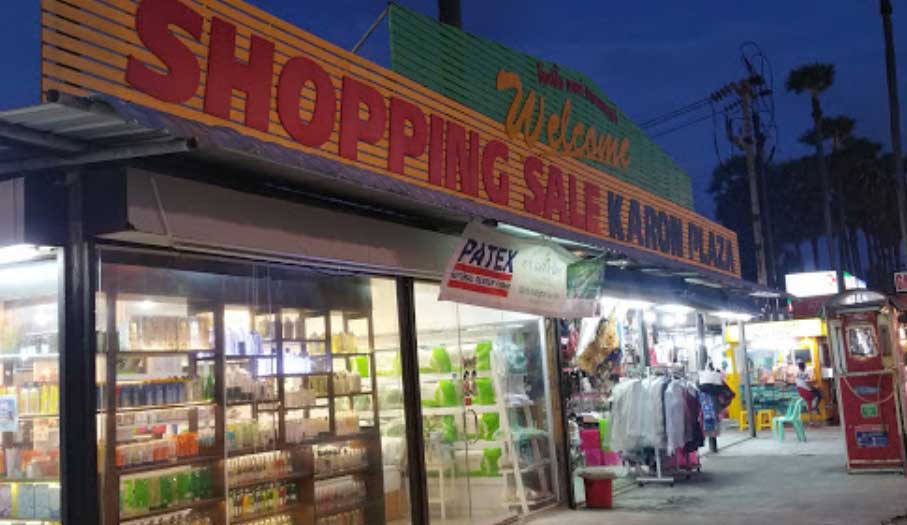 Karon Bazaar serves as an open-market type place to gather any interesting knickknacks. However, the most sought-after items at the bazaar are the fashionable items; mainly clothing and accessories. Consider it like another Jatujak market but it opens every day from 10 AM until late. The market is designed to allow visitors to comfortably cruise through the market without being subjected to intense heat.
Phuket Walking Street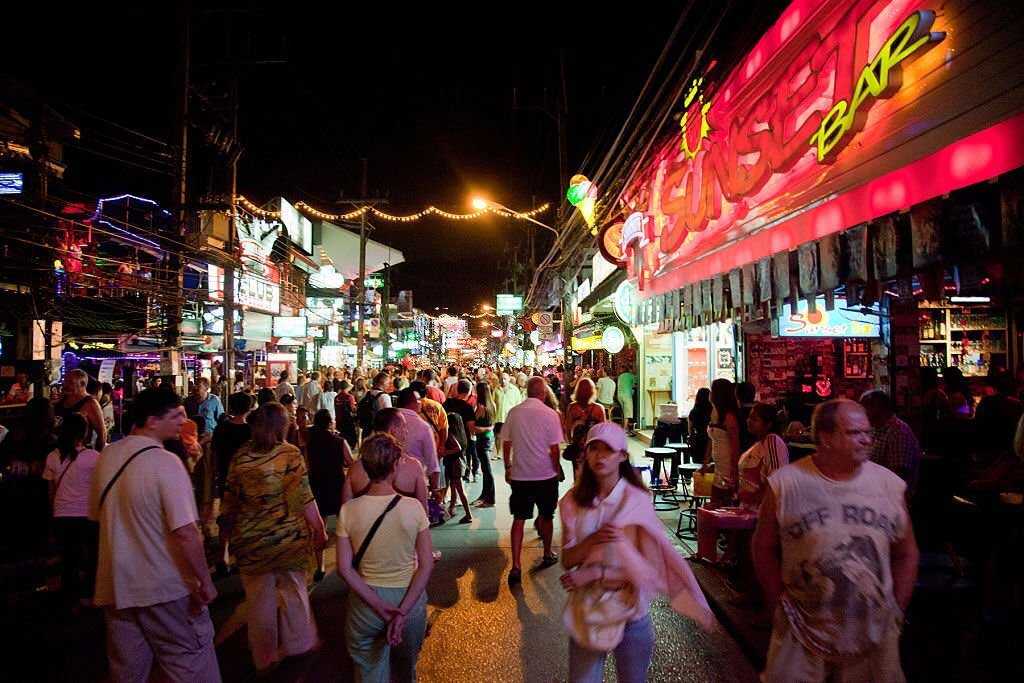 This is Phuket's most buzzing market everybody has to visit at least once. Phuket Walking Street is a long street (350 meters), packed with small shops which sell almost anything you may need. This newly renovated strip opened to the public in October 2013. The market attracts all types of shops and vendors in the hope to sell their goods to interesting locales and of course, tourists.
What makes this so-called 'attraction' stand out is due to the market's undisputed cleanliness and friendliness, showcased by the market and the vendors. The main items sold at Phuket Walking Street are mouth-watering food and snacks and intricately hand-crafted souvenirs. Handmade items have been on the rise recently and many craftsmen take their crafts to the market to demonstrate how an item is made. Items such as paper shadow puppets, beaded keychains, shoes, clothes, necklaces, and the like are all up for grabs.
Banzaan Market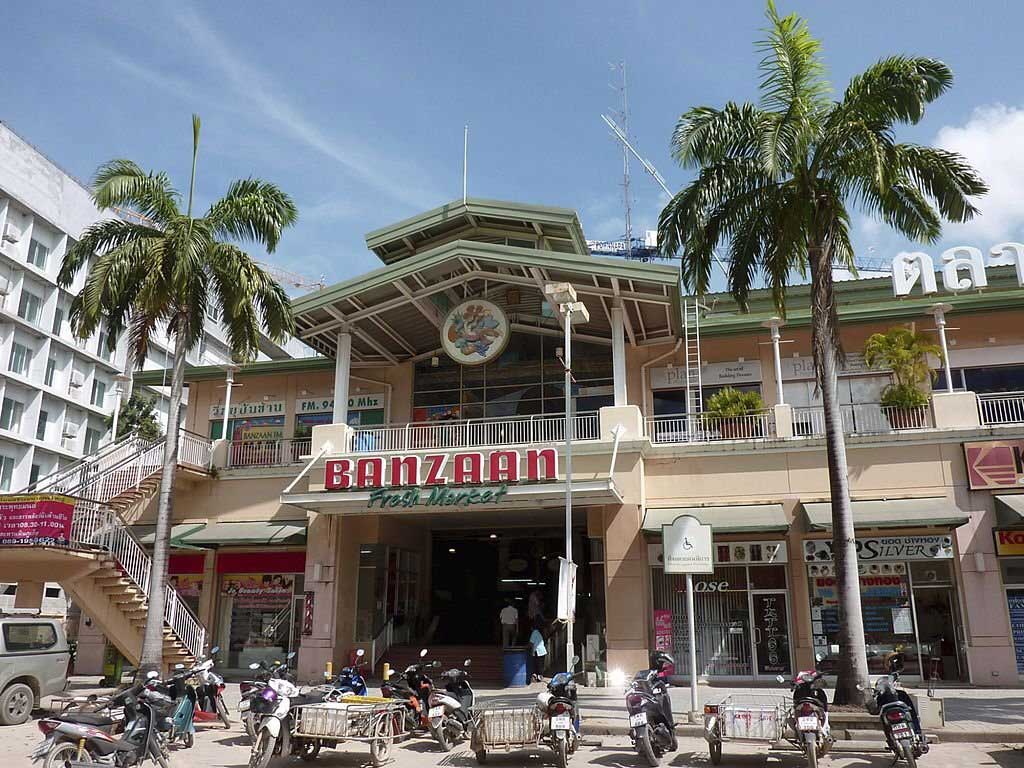 Another noteworthy location to check out is the Banzaan Market, best known for its daily fresh seafood catches. The place serves up one of Phuket's cheapest seafood meals that dare to be tried. If you're shopping around for ingredients for a tasty afternoon barbeque, this is the place to go to. There's an ample amount of fish, shrimps, squids, and whatnot available for purchase at this local seafood market. Though, if you are planning on venturing here, be sure to take into account of the heavy smells of fish. Some people may not be too keen on smelling like fish afterward!
For those who aren't too keen on smelling like fish, the market also sells the usual oddments such as clothing, shoes, accessories, and souvenirs for the interested traveler. Granted, there's nothing stellar about the products sold here which typically fall under the generic category.
With all open markets, tourists have the option to haggle to their heart's content. Prices, as you may expect, maybe a little higher than usual but if you're a skilled haggler, this wouldn't be a problem.
Ending the day on a high note, it is recommended to check out the Ryn Spa. The spa is best known for its professional massagers, trained in the fine arts of Thai traditional massage. Guests will be pampered and rejuvenated for the relaxing and quiet night ahead.
Hope you love reading "A Shopping in Phuket Guide". Share your view in the comment section below.