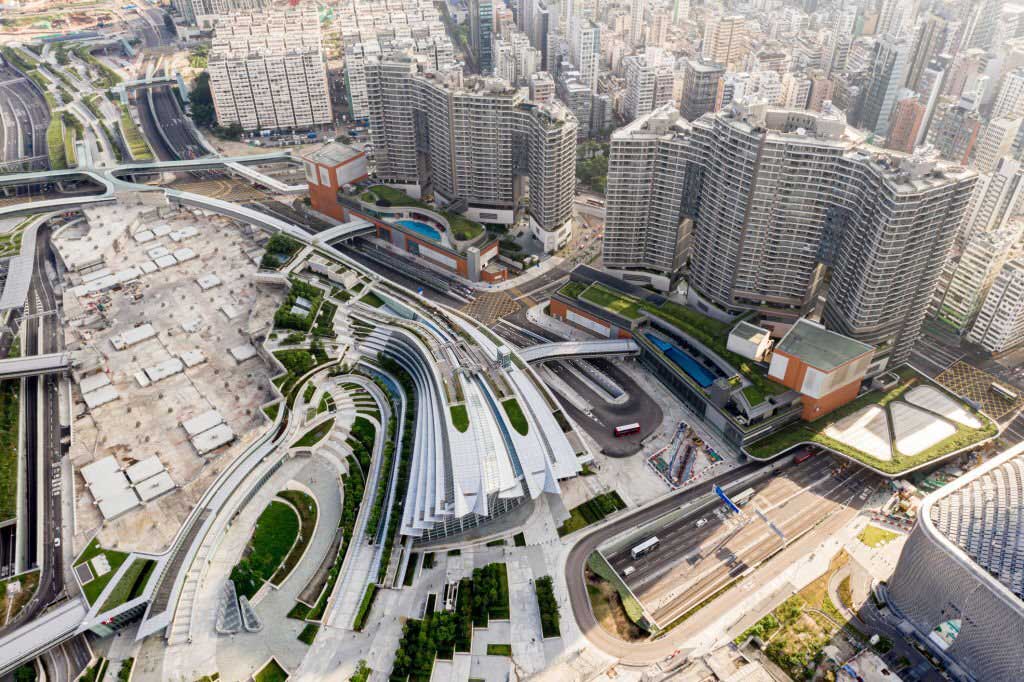 Zipping through Kowloon: Kowloon, Hong Kong is truly one of the most amazing places to visit in Asia due to the vast abundance of historic and modern sightseeing locations to satisfy the new-age tourist. Hong Kong is vastly populated, home to over 7 billion people beaming with age-old cultures and traditions from mainland China. Hong Kong simply is a melting pot that deserves to be explored! As a tourist in Hong Kong, it comes without a doubt there will be many places to explore or food to try. So, without further ado, here are some quick tips on how to zip through Kowloon like a pro!
Kowloon is one of the most populated urban areas in Hong Kong, home to many stunning temples and modern buildings that challenge world records. Nathan Road is one of the first roads to be build in Kowloon. Tourists can comfortably navigate through Nathan Road and take notice of the tall landmarks on the street. One of the most noteworthy landmarks is the Saint Andrew's Church; Kowloon's largest and oldest Anglican Church in Kowloon. Completed in 1906, the church remains standing with its original bricks and stain glass intact. Taking a picture here will be worthwhile.
Further down the street, you will find many locals and tourists hanging out at Kowloon Park; a spacious park that features a bird sanctuary, swimming pool, museums, gardens and more. A lot of locals escape to the park as means to escape the hectic city life. Although there isn't much to see at the park, tourists can appreciate the clean air and tranquility offered by this lush and spacious park.
Accommodation-wise, Nathan Road is home to many well-respected hotels that are worth every penny spent. Hotel considerations are as follows: The Peninsula, The Eaton Hotel, Novotel Hong Kong Nathan Road are some of the best known hotels on Nathan Road. These hotels are located conveniently to the MTR and to local attractions and shops for the avid shopaholic at such locations as Elements, iSquare, Harbour City and K11. If shopping at giant malls isn't your forte, visitors can head for to Temple Street; the very location of the Temple Street Night Market. Like many Asian markets, the Temple Street Night Market is an open market that sells literally about anything to everything. Tourists can shop for cheap electronics, clothes, bags, accessories, mobile phones to even live animals. Though, do make note to not purchase a live animal at the market simply because you will not be able to take them home!
Walking south of Nathan Road, visitors will reach Tsim Tsa Tsui, another fabulous tourist destination for those who prefer nothing than to chill-out by the Tsim Tsa Tsui promenade. The promenade extends for a fair bit and exposes the vast Hong Kong city line. The promenade serves as one of the attractions leading to the Avenue of Stars; a location that pays homage to famous Hong Kong actors and actresses. There, tourist will find several bronze statues of a film crew and the famous Bruce Lee. The Avenue of Stars is known as the 'Hollywood of the East' and it's not Hollywood without handprints sealed in cement! Guests will be able to view and admire handprints of famous celebrities that once stood here, at this very location.
With all the sightseeing involved, it is expected for tourists to feel famished after hours of intense walking around Kowloon. Have no fear, Kowloon is home to some of the best mouth watering cuisines on the planet with dishes ranging from succulent roasted duck to questionable deep-fried chicken feet! With all the low-end to high-end restaurants to choose from, what ever do you do? Simple: Book a culinary tour or dare to explore yourself! Of course, nothing is better than sipping on authentic Hong Kong tea in the late afternoon after an exhausting day on the road. Hong Kong tea is simply divine after everything that you may have experienced during the trip!
There is no justice that can be served in order to cover all the wonders and fascinations about Hong Kong; there's just simply too much to be explored within a short timeframe. However, if you choose to 'go with the flow', you may be able to find more hidden gems hidden here, in the bustling district of Hong Kong.
Hope you love reading "Zipping through Kowloon Hong Kong Like A Pro". Share your view in the comment section below.