Hong Kong Macau Tour From Ahmedabad: Planning a Hong Kong-Macau Tour is always a delight, and when it comes to going with your life-partner, it becomes a dream come true. Yes! It's been merely a month for our beautiful honeymoon trip to Hong Kong Macau from Ahmedabad. It was a pre-planned tour before our marriage and frankly speaking the best international tour of my life.
Hong Kong is a place situated in the southeast of China and is located in eastern Asia. Rightly said, it is the territory of exuberant colors in a day and turns to illuminate at night. Such a romantic destination for lovers, a thrilling spot for kids (Disneyland), peaceful beaches with gleeful air for older people, an all-rounder place for all.
Our beautiful journey got started from the largest city and former capital of Gujarat, adorned with the beauty of the Sabarmati River. The graceful town also is known for world-wide business and attracts a vast number of tourists for the cloth market, Gujju street food, Diamond centers from all over the world.
Gujarat International Airport named after the 1st Deputy Minister of India – Sardar Vallabhbhai Patel International Airport (SVPIA). Our flight boarded from here and merely took 4-5 hrs to reach the Chek Lap Kok, Hong Kong International Airport. The journey was superb, and excitement was at its top.
So let's get started with the most romantic tour itinerary to Hong Kong-Macau with Hong Kong Macau Tour Packages.
Enjoy the warm welcome to Hong Kong Airport
Short venture to Macau
Visit Fisherman's Wharf and Ruins of St. Paul's
Contemplate the cultural side while visiting Aberdeen Village
Leap on an exotic Jungle River Cruise
Explore a fun frolic tour of Ocean Park
Day 1: Arrival at Hong Kong
The Chinese style of welcoming is something that seems so alluring, their culture, their customs were so astounding. After landing up at the Hong Kong International Airport, our Tour package provider sent us their representatives to pick us.
It was so amazing to see the enlightening territory of China while going to the Ferry station for the next destination to Macau. On reaching Macau, we checked into our pre-booked luxury hotel with traditional interior in-built, had a spacious room with all fascinating equipment.
The first day was so good, entirely at our disposal. We had the option to have rest or could go on a gleeful walk around the neighboring streets of Hong Kong. After contemplating the roads, we retired to our attracting traditional hotels for the Night hold.
Day 2: City Tour to Macau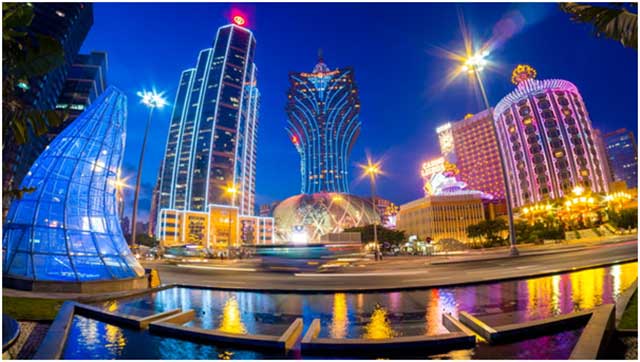 When your Morning starts with a very Delicious breakfast, the whole day seems invigorating. After having food, we gathered at the lodge of the hotel to load ourselves in the motor car for the thrilling, mind-altering city tour to Macau.
Our first destination for the day was 17th-century Portuguese Church, followed by exploring visit to the Ruins of St. Paul's. Amazing sites drew us in the other world. After contemplating the sites, it was time to have a mouth-watering Chinese buffet at the Local Restaurant of Macau.
Next up, we visited the first-ever theme park in Macau, which is also known for idyllic shopping Fisherman's Wharf. The sun got set, day-light got diminished, and the purest ray of Moon kissed our innocent faces to make it a delight. After a beautiful day-spent, we retired to our luxury hotels.
Day 3: Transfer to Lively city Hong Kong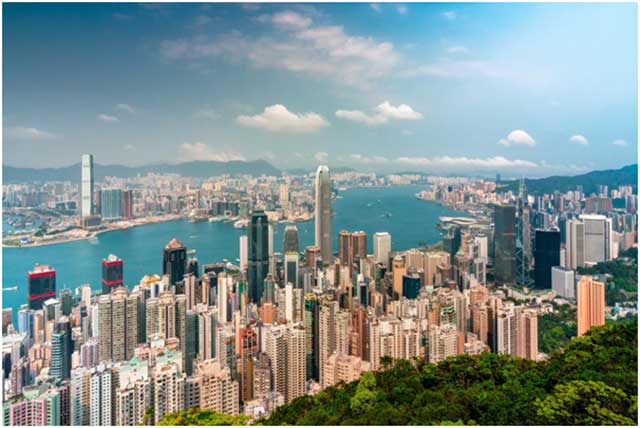 As we woke up early to have our delicious early breakfast to board a ferry to Hong Kong back. Ferry from Macau to Hong Kong merely took an hour, but the sightings we saw on the way was something so incredible.
We registered ourselves to the reception at the pre-booked Hotel in Hong Kong. After a rest for a while, package, providers pick us for the vibrant city tour to Hong Kong. Our first destination in the city tour was the majestic Victory Peak.
We explored the cultural side of the city by visiting the Aberdeen Village to the contrasting picture of the traditional heritage of Hong Kong. In the land of shopping, we shop for precious jewelry, vibrant clothes, and many more artifacts. We marked an end to the third day trip of Hong Kong Tour from Ahmedabad. At last, we drove safely to our hotel.
Day 4: Thrilling Disneyland tour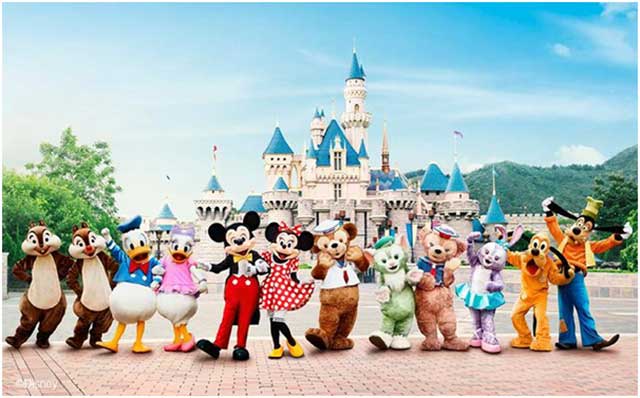 The day started on a good note with a sumptuous nutritious breakfast in our luxury rooms. Today was the day dominated by 'Thrill' all over, a drooling visit to the Kingdom of Hong Kong made us spellbound with its magnetize beauty.
An adventurous Jungle River Cruise was so fascinating and alluring. We enjoyed it a lot throughout the Cruise Safari. After we explored the Disney characters' cultural shows and parades were so amusing.
Finally, the exciting day of the Hong Kong Macau tour from Ahmedabad came to an end. We retired back to the hotel for a sound sleep.
Day 5: Fun-filled Ocean Park Tour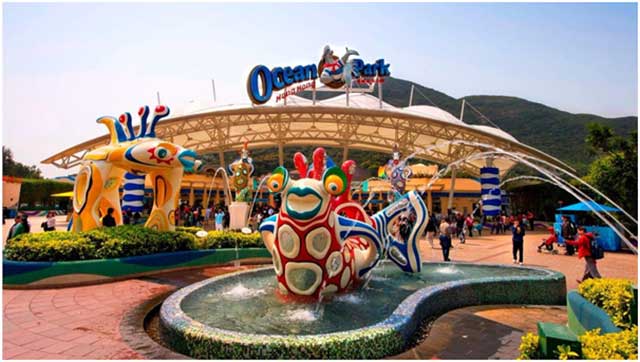 After hopping on the lavish delectable dishes of Hong Kong, we got ready for the fun-frolic and enjoyable tour of the Ocean Park. It was our first time to visit such a magnificent place, and the most beautiful thing was the jaw-dropping scenic view of the Grand Aquarium. It is a home for around 400 species of fishes and other marine life. Also, we enjoyed the multi-sensory show – Symbio show on a 360-degree water-screen.
After the relish Ocean Park tour, it was the last day to sink into the coziness of the luxury bed of our Hotel in Hong Kong Macau tour from Ahmedabad.
Day 6: Bye-Bye Hong Kong
Early Morning, we had the last hearty breakfast in our hotel, we again loaded in the motor to proceed to Hong Kong International Airport to board the flight for back home. With lots of beautiful memories and eventually, the time came to say bye-bye Hong Kong.
Our beautiful honeymoon to Hong Kong Macau left us its vast vestiges in the form of many sweet memories, and fun, and thrill we got from the kingdom of Disneyland was so amusing. Shopping destination has got plenty of things to explore in the unexpected costs, very affordable and reliable city of China is a must-visit place and never to miss. Hong Kong Macau Tour from Ahmedabad became more relish and brought comfort by booking Hong Kong Macau Tour Package.