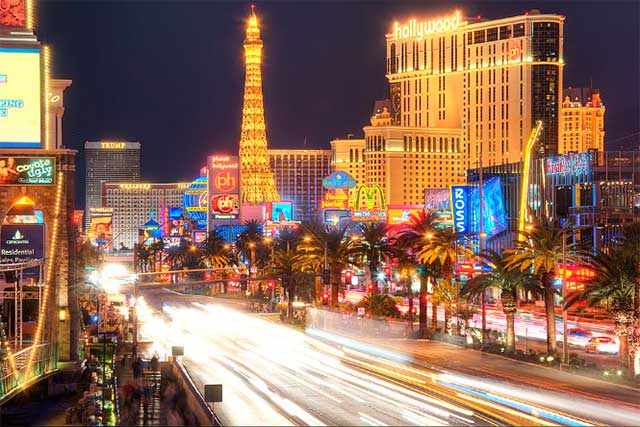 Photo Credit : Tony Shi
From conferences to weekend getaways, there really is no place on earth that can match the fun and excitement that Las Vegas can deliver. This is a city that has developed a reputation for having just about everything under the sun that a person could possibly want to see or do all within a relatively small area. In fact, many individuals find that a Las Vegas resort has so many things for them to enjoy that they never really even need to step foot out into the city itself. Of course, getting the most out of a trip to this particular oasis requires a person to carefully consider their needs and their budget.
How To Make The Most Of Your Las Vegas Trip
Las Vegas is full of hotels and events that you can attend. This can make it difficult to narrow it down. Even seasoned visitors have the urge to try out different hotels and look for different things to do just to make sure that they're not missing anything. If you are planning a Las Vegas getaway, here are some tips to help you find the best hotels and events to attend based on your own needs and what you like:
-Find Las Vegas hotels that have affordable rates, discounts, or special deals going on. You should never have to pay full price for a hotel room in Vegas and if you know where to look, that won't be a problem. The same goes for events and shows. Find free tickets, discounted tickets, or special offers because nothing is ever full price in Las Vegas, and if it is, you're overpaying.
-Look at the amenities that a hotel or accommodation has. There are some things that you want on your vacation, after all. Think about what matters to you. Do you have a specific bed setup in mind? Perhaps you want a view of the strip or a full-service breakfast. Regardless of your demands, make sure that you take the time to find the hotel that has them.
-Book early and check back often to make sure that rates don't change once you're set. You should check out the different Las Vegas event and ticket websites to see what kind of deals they have to offer. Usually, those are your best source for getting information about what's going on in Sin City and getting the tickets that you want.
-Make sure that you check out shows by name or by hotel or venue, depending on which matters to you. If you've always had your heart set on seeing Cher in Las Vegas, for example, you'll have to figure out if she's doing shows and where they're at. If you are staying at the Bellagio and you want shows in-house, you can search by venue, too.
Have The Best Vacation
Getting the best Las Vegas hotels and events is all about finding what you want. With a little bit of research and the right tools on your side, you'll be able to plan the perfect Vegas vacation for less every time. That includes getting the best hotel accommodation and show tickets, no matter what you are dreaming of for your Las Vegas getaway. Keep these things in mind when you're planning your trip to Sin City.
Stephanie Frasco really enjoys writing and one of her favorite things to write about is traveling.