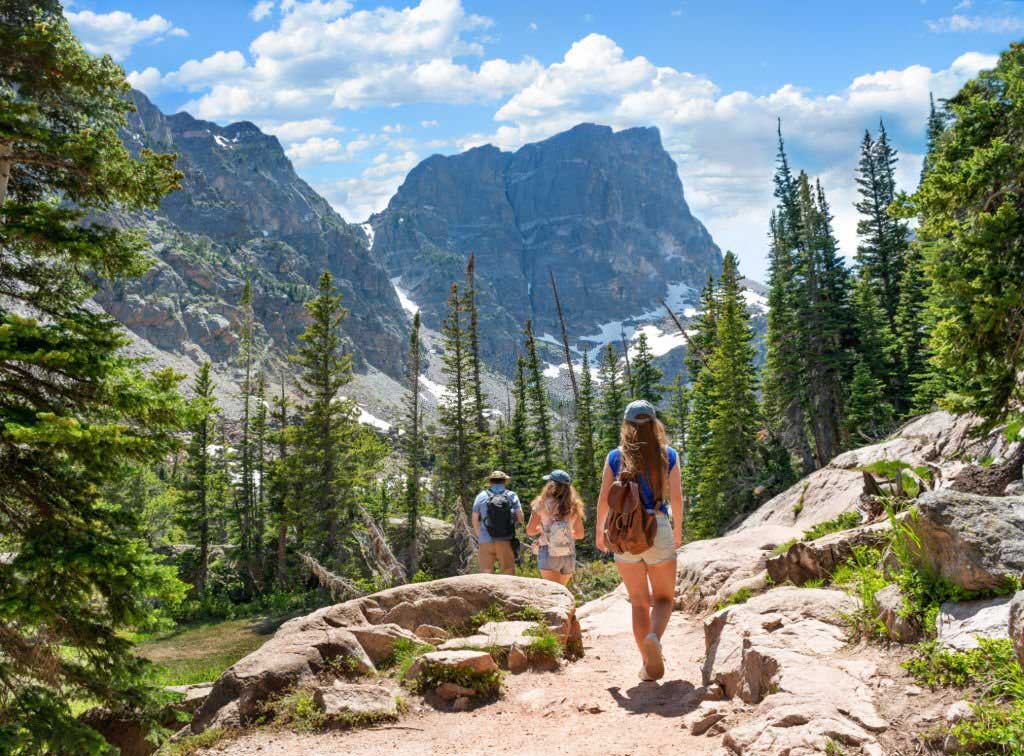 US National Parks For Camping: The USA has such a diverse range of geography and climate that it is possible to pick and choose the perfect camping location, choosing terrain that is not too rocky and challenging or too flat and boring and climate conditions that are not too cold and wet or hot and dry; in short there is a 'Goldilocks zone' campground that is 'just right' for everyone. From rugged Alaska to baking Nevada, there are camp grounds in national parks all over America that make an ideal holiday destination.
Yellowstone National Park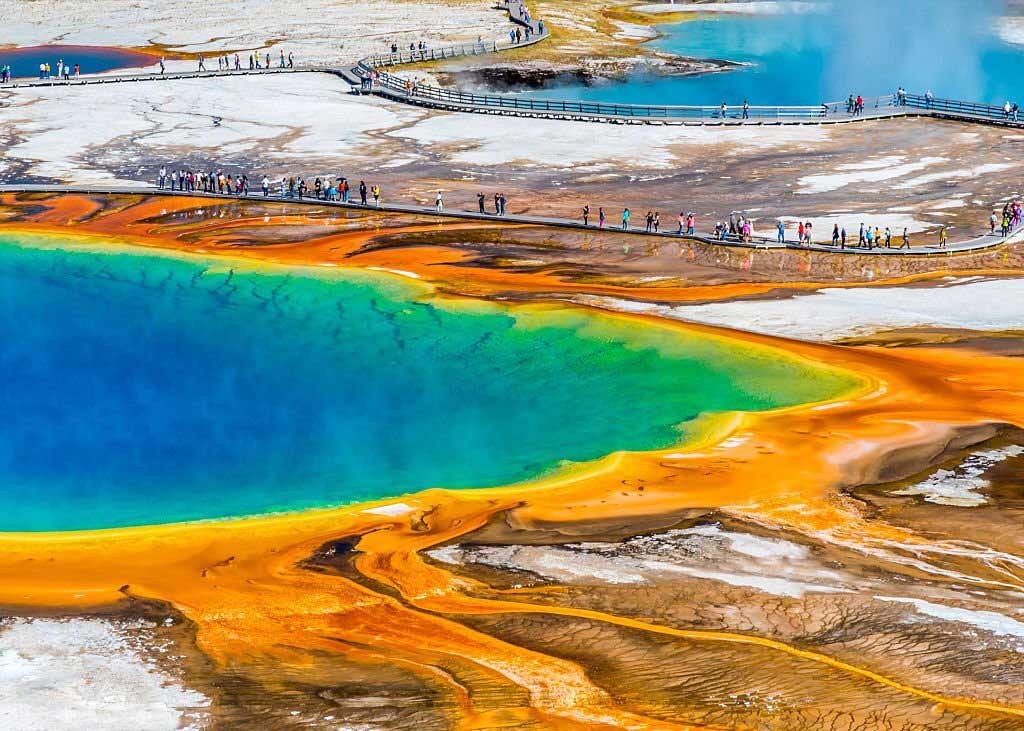 Camping in Yellowstone National Park is something that people from all over the world dream about when they learn about this enormous volcanic park, with boiling mud pools, spurting geysers and wondrous variety of wildlife, all offset against a stunningly beautiful natural backdrop. The campsites can fill up quickly, so be sure to book your site in advance or arrive early in the day to be sure of getting a good spot. There are twelve campsites and various back country sites too. Whilst camping, it is important to be considerate of other campers and even more important to keep your campsite neat and tidy with everything tucked away. Yellowstone is bear country and the big powerful creatures can make short work of carelessly unattended cooler box.
Glacier National Park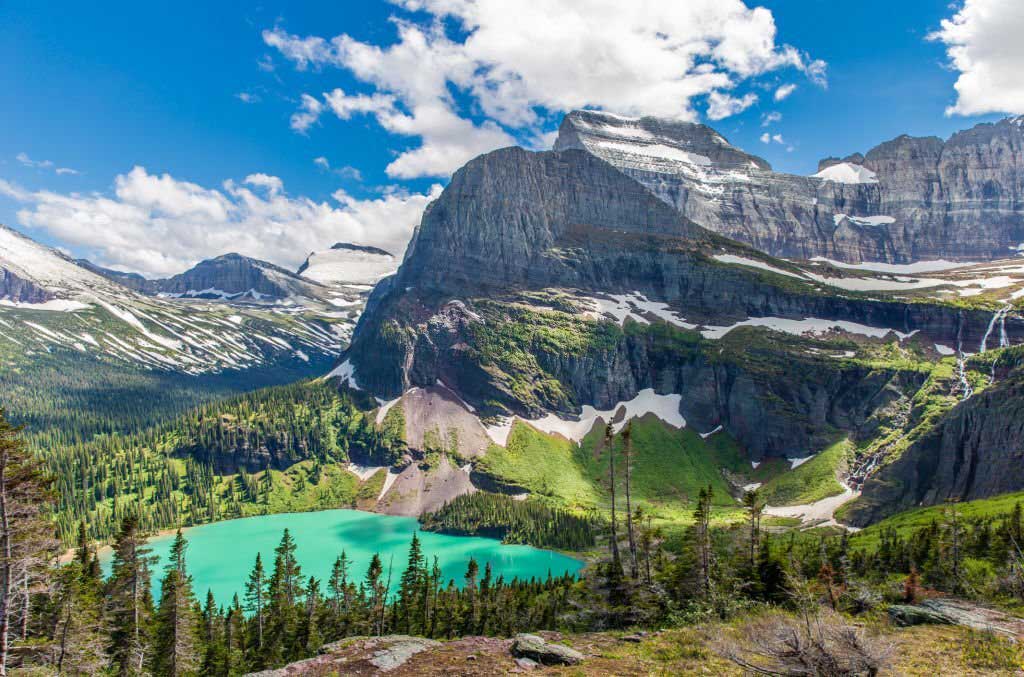 Glacier National Park can be a chilly prospect as the temperature can plummet to freezing at night-time in the Rocky Mountains. However, camping in this national park will expose you to exquisite natural beauty, stunning vistas of snow-capped mountains, dark green pine forests and icy mountain lakes, topped by a deep blue bowl of sky. Obviously, it is possible to see glaciers in the park too, there are up to 25 glaciers that can be visited at present. Children and pets must never be left unattended and pets must be on a short leash, in a cage or in a vehicle at all times, for their own safety. Bears and mountain lions frequent the area and, of late, the mountain lions have become bolder and started to come into the camps.
Bryce Canyon National Park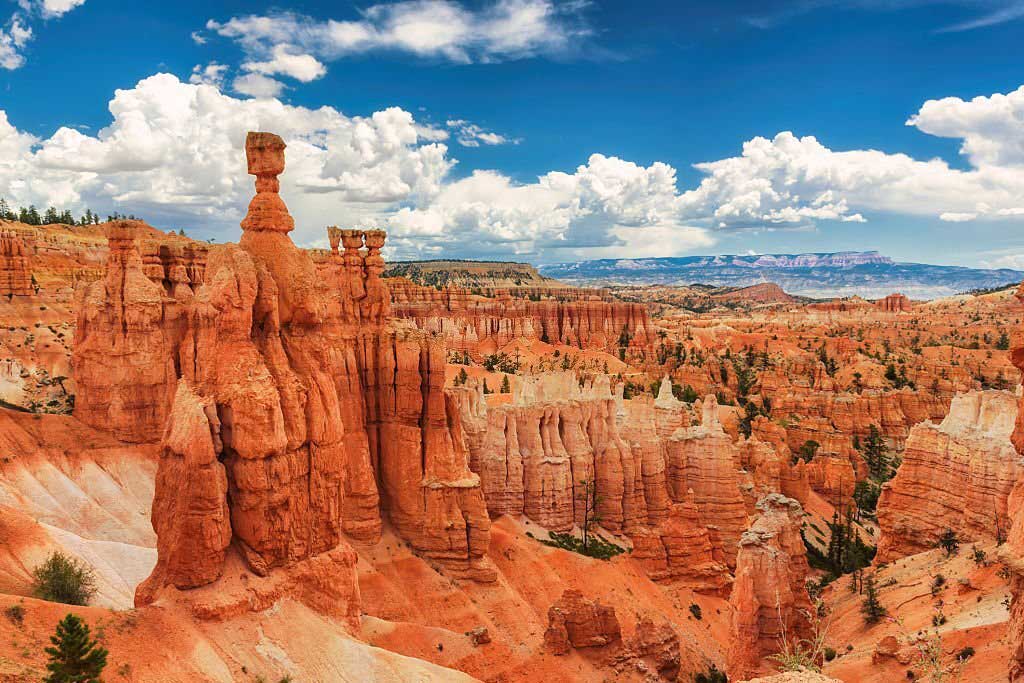 Bryce Canyon National Park can accommodate up to 101 campers on a first-come-first-served basis, but is well worth making the effort. The park falls into three distinct climate zones as it soars through 2000 feet of elevation, and this allows a delightful diversity of flora and fauna to thrive. The park has a unique geographical terrain that was instrumental in the area being designate a national park, weathered spires and towers of weak limestone that form the Claron Formation. These eroded spires are called hoodoos, and they are the feature that makes the area instantly recognisable.
Voyageurs National Park
For campers who really want to get away from it all the Voyageurs National Park is the one to choose. All 200 campsites are only accessible by boat, and Voyageurs National Park is one of the few places where it is possible to truly feel that you are away from civilisation. However, this trip should not be undertaken by inexperienced camper who might get into difficulties and need assistance. For experienced campers, capable of taking the initiative should anything untoward happen, camping in Voyageurs National Park can be a breath of fresh air to the soul.
Shenandoah National Park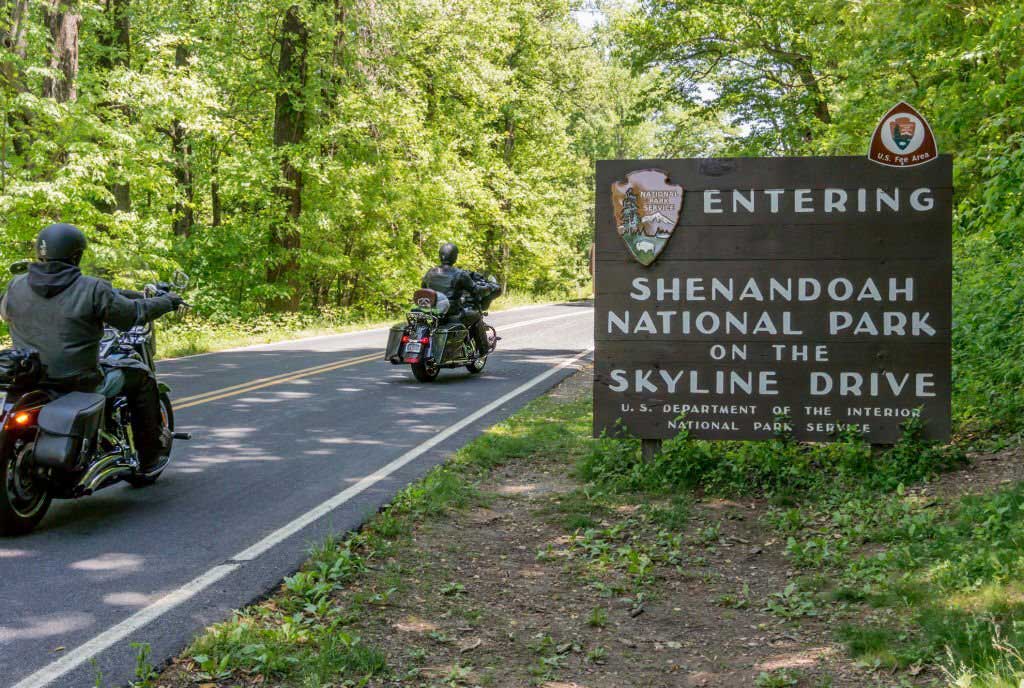 Shenandoah National Park is another of those iconic American places, immortalised in song and almost heartrendingly beautiful. Five campgrounds vie for custom, all near a section of the Appalachian Trail. Because Shenandoah is mostly wild, back-country camping is allowed. A free back-country camping permit must be obtained prior to the visit. Park officials prefer campers to use pre-existing campsites, or to exercise great care when creating a new one. Caution must be used, as always when venturing into the territory of wild animals, and park rules must be adhered to. Strict regulations aside, camping in the heart of the wilderness is an excellent way to recharge energy levels, and return to normal life ready for the hurly-burly that is modern life.
The US has so much to offer on a camping holiday it would be a pity to not try and experience the best of several of these sites – why not make it your year for camping; with a new and exciting destination beckoning every holiday?
Brad Chambers is fanatical about the great outdoors and loves hiking and climbing. Brad also regularly blogs for Sealskinz.com a stockist of waterproof hiking gloves. Brad enjoys traveling, sports and regular tweet and promotes sealskinz on facebook. Hope you love reading "Five Of The Best US National Parks For Camping". Share your view in the comment section below.