It's easy to forget that we live on an island here in Britain, but a small water course separates us from our near neighbours on the continent. It's wonderful to be able to see what the rest of Europe has to offer, and one of the very best ways of taking in a significant proportion of Europe is by rail.
Thanks to the great changes that have taken place in the last couple of decades, it's now possible to catch a train from anywhere in the UK, and with the help of a few connecting journeys, travel to London and then into the heart of Europe, without even getting out of your seat.
The Eurostar has become a major gateway into the rest of the continent, and many people are now making the most of this opportunity by choosing not to stop in Paris, but to go onwards, and experience different parts of Europe by rail. It's a great thing to do, but before you just hop onto a train and hope for the best, here are a few pointers to help you to get the most out of your own European rail adventure.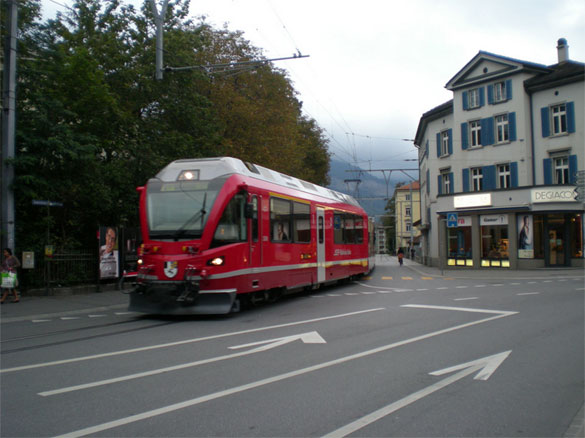 Photo Credit: james.gaussen
Plan Ahead
It's a lovely romantic notion to be able to jump onto a carriage and let the wind take you, but realistically speaking, it's not good policy! If you are planning on European rail travel, you are always better off mapping out a route before you leave, thinking carefully about where you would like to go and of course, how you need to budget, both for the rail fares as well as the likely costs in each of the destinations where you plan to stop. You also need to think about what times of the day or night you might be travelling through, and make necessary arrangements, such as booking for sleepers or couchettes. The last thing you want is to discover that it's standing room only through the night after you've already been through a full itinerary during the day.
Understand Your Tickets
If you are planning on purchasing your travel tickets before you set off, make sure you take plenty of time to get to grips with the information on the tickets. You may find that your ticket isn't valid for certain sections of your planned trip, which will of course require you to purchase a separate ticket for that part of the journey. Also be aware that many European rail tickets once lost cannot be replaced, so guard them with your life!
Important Points to Remember!
Take bike locks with you to secure your luggage on night journeys. Book early for weekend trips, especially Friday night journeys, which tend to book up quickly. Read the small print of your European rail ticket, you might be entitled to further reductions on other forms of transport, through the presentation of your ticket. Don't forget earplugs! If you are travelling through the night, these could be invaluable in helping you to get a sound night's sleep!
Anna Lua is a renowned travel writer who loves to spend time journeying through this continent and beyond. When she's not discovering new places to write about, she can be found at home with any number of Rough Guides to see her through until her next excursion!