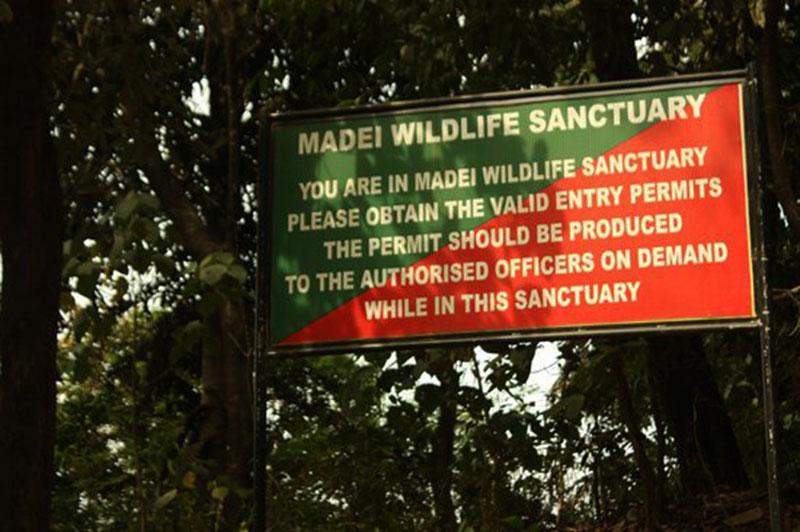 Mhadei Wildlife Sanctuary: Goa has all the things in it which make this place a perfect tourist destination. The pristine beaches, amazing beach shacks, wide range of exotic wines and a plush waving palm trees dotting and marking the boundaries of Goa, all these things make your Goa tours memorable. But with all these things, Goa also houses with many such hidden gems which are still unexplored and untouched.
There is one such off-beat place it is Mhadei Wildlife Sanctuary in Goa which is little bit off-beat location to visit in Goa. Spread across the area of 208 km this sanctuary is newly created wildlife reserve located about 50 km from Panaji, the capital of India. It is a newly form wildlife sanctuary and its official declaration was done in 1999. The rich bio-diversity of this place is actually amazing and is considered for the status of Tiger Reserve Project due to the presence of Royal Bengal Tigers. Due to its formation, this Wildlife sanctuary has made Goa to be the only Indian state to conserve the entire Western Ghats that falls in Goa. As one can find a good number of Bengal Tigers over here, this place can be included as best tiger spotting places in India.
People who visit this place can enjoy the rich bio-diversities and can also enjoy indulgingin other activities such as trekking, hiking and white water rafting, it would be a thrilling experience once can enjoy during wildlife tourism in India.
Attractions in Mhadei Wildlife Sanctuary
The most interesting thing about this place is the presence of three highest peaks in Goa that are located on the hill ranges which comes in this sanctuary. Names of these peaks are Sonsogod, TalacheSada and Vageriwhich are standing at an elevation of 2269 ft, 2664 ft and 2378 ft respectively. Other noticeable attraction of this place is the twin watefalls in VazaSakla. Its beauty is something that will awestruck you. With that you can also take visit to Virdi Falls and The Mandovi River which is considered as the lifeline of Goa that originates from Karnataka.
Home of Flora and Fauna
The house of rich flora and fauna, this place is gracing its beauty with the presence of thousands species of flowers and plants with the presence of endemic orchids which can be spotted commonly in this place. With thick forest and deciduous vegetation the place is filled with the sacred groves. These grooves are used to protect the environment and also use to venerate on Gods by the villagers.
Talking about the fauna of the space, this place is richly filled with amazing species of animals some of which are rare to see while some are endangered. One can easily spot the Indian Gaur which is a state animal of Goa. With that you can also spot animals like sloth bears, mongooses, wild dogs, deer and panthers which are just to name a few.
As a resident of this sanctuary one can spot more than 255 species of birds, chirpings and flying throughout the camp. The sanctuary is also declared an International Bird Area due to the presence of Nilgiri wood-pigeon, Malabar grey hornbill and many more. One can find many species of snakes along with the 257 exotic species of colorful butterfly in this sanctuary.
As a special facility, camp facilities are also provided by the forest authorities for the decent and comfortable stay. With that one can find n numbers of hotels in Goa which can be available in all ranges from budget to push premium properties.