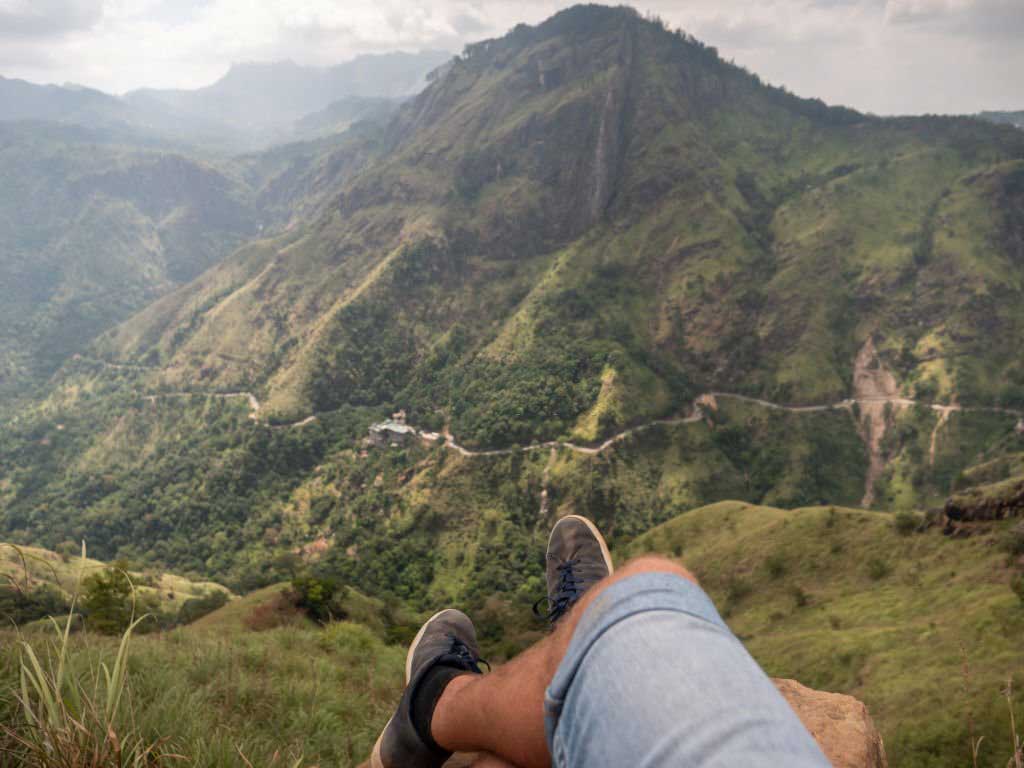 What to look for in walking boots
Choosing The Best Footwear: Before you embark on a walk of any length, you must have good quality walking boots. The rough terrain on the hills puts you at risk of ankle and knee injuries, usually caused by twisting or rolling the ankle, which in turn can twist the knee. On top of this, your knees can suffer from the repeated impact of your feet hitting the ground.
Your walking boots should have full ankle support, to stabilise and protect the joint, as well as breathable uppers to circulate air around your feet and prevent them from overheating. They should have thick soles which will protect your feet from sharp stones and act as shock-absorbers. Moulded soles are preferable as they support the delicate arch area, providing extra comfort adapted to your feet. For this reason, you should not buy second-hand boots nor share them with others. Lastly, keep your feet dry by investing in fully waterproof boots, and regularly apply a waterproofing treatment to maintain their protection.
Good outdoor shops will provide synthetic terrain in-store where you can test your boots before you buy. This will usually be a small rough slope or bridge.
Your boots should fit snugly, and your foot should never be able to slide or slip out. Always tie your laces correctly and tightly, to prevent your ankle from sliding around the boot (which would cancel out the ankle support!) If you are unsure on the correct method of tying walking boot laces, the store assistant will be able to show you.
Like all new shoes, your new boots will inevitably rub to begin with, so wear them in around the house for at least a few days before your walk.
What to look for in socks
You might not think it, but the humble sock can make an enormous difference to the comfort and enjoyment of a long walk. Many people make the mistake of choosing cotton socks, but this popular material actually absorbs moisture (rainwater, sweat) and you may end up with damp feet. Also avoid manmade fabrics such as nylon, which are not breathable and will cause your feet to sweat. Instead, visit speciality outdoor shops for merino wool walking socks which, though pricey, are warm, comfortable and do not retain moisture or odour. Icebreaker and Bridgedale are among the best brands.
Like boots, walking socks provide additional support and comfort for the feet, with reinforced arches and heels. The friction generated on a long walk will wear through ordinary socks in no time at all – and don't even think about going walking without socks!
Blister packs
Prevention is better than cure, and before your walk rub petroleum jelly over blister-prone areas (especially the back of ankles), or cover them with adhesive plasters.
However, no matter how good your walking boots and socks are, on any long walk you are likely to get blisters of some degree. Make sure to bring with you a blister pack, including padded plasters (we recommend Compeed) and antiseptic cream.
While the jury is out in the walking community as to whether or not to burst blisters, we would advise you to leave them alone, as the fluid keeps the skin underneath clean and promotes healing, whereas bursting opens your skin to potential infection.
If you absolutely must burst a blister, sterilise the area with an antiseptic wipe and use a new, sterile medical needle to drain the clear fluid, then cover the area with a plaster. Do not remove the skin over a broken blister, as this offers protection to the healing skin underneath. Remember to always dispose of your needles safely, and never to share them with others.
By taking care of your feet you will prevent injury and improve the comfort and enjoyment of your walk, leaving you free to concentrate on the fresh air, stunning views and peaceful sounds of nature.
Victoria Jones is a freelance writer who works alongside Cotswold Journeys. She loves the great outdoors and is currently training to walk the Three Peak Challenge. Hope you love reading "Choosing The Best Footwear For Your Walking Holiday". Share your view in the comment section below.