When we work hard all year round our time off is precious. This is why when we do take the time to have a break we want to make sure it's the best it can be, so we don't feel like we have wasted the little holiday we have. One of the most important aspects of a holiday is the accommodation. Although you will be spending large amounts of your holiday out exploring you will also want a comfortable room to return to with everything you need waiting for you.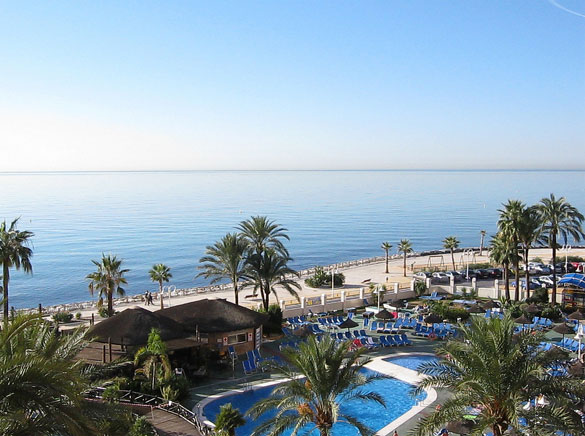 Photo Credit: Sunset Beach Club
Facilities
When choosing accommodation for your holiday one of the first things you should think about is the facilities that you will need during your stay. Where ever you are staying you will want your break to be as easy and straight forward for you as possible, so outline any facilities you will need and any you want. Facilities you may need could include- en suite bathrooms, disabled access, drink making facilities in rooms and internet access. Facilities you may want could include- spa and swimming facilities, television and films in rooms, complimentary items such as dressing gowns and shampoos, room service and gym and exercise facilities.
Where ever you stay make sure all your 'needs' are met, and some of your wants. The most important aspect is making sure your needs are met firstly, and then your wants can follow.
Location
You probably already have a location in mind for your getaway, but it's choosing where within that location to stay that can be tricky. Think about what you will be doing during your break. Will you be eating out a lot and shopping? If so you will want to be close to the city centre where you have lots of great restaurants and shops. If you are planning on spending lots of time in the country side walking, sightseeing and in country pubs you will want to choose a quiet hotel in the country.
I had an amazing break in Cheltenham. I wanted to be close to the centre and planned a busy sociable holiday so I chose a central hotel in Cheltenham. It's all about practicality. When on holiday you want to spend as little time as possible travelling and the easier it is to get to where you want to the better.
Style
We all have varying tastes and few places are going to be exactly our style, but the style of your accommodation will affect the quality of your stay. Most of us assume if we were to stay in a central hotel we would have to settle for a modern building. There are unique boutique style hotels based in city centres too; it just might take a little more research. Similarly we would expect hotels in the country side to be of a farm house style, there are modern country options. Don't always settle for the first thing you see or the best deal! Search around for the perfect hotel for you, in the perfect location with everything you need to make your break extra special!
Eilidh MacRae works for Holiday Inn Express Cheltenham who are a cenreal hotel in Cheltenham.