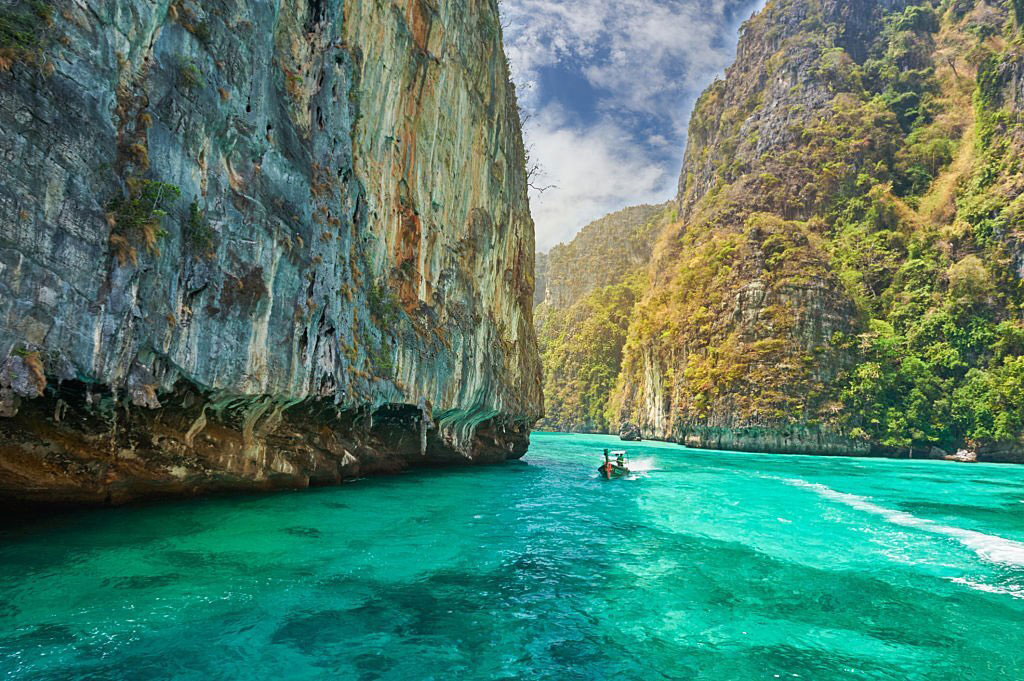 Stunning Places in Phuket: Phuket's got so much happening: heart-melting sunsets, first-class luxury resorts, some of the best diving sites worldwide, best restaurants in Thailand, excellent eco tours and much, much more.
There are some gems that you must not miss out on exploring when on a Phuket Holiday, and we do not at all mean the kind sold at the jewelers…
Phuket's biggest advantage is that there is always something to do and places to see on and off the island, whether it is shining or raining. It is extremely difficult to explain Phuket's charm. The simplest way would be to compare it to a super-beautiful but defiant supermodel. The beauty of the city has never been in dispute, its natural attractions are amazing.
It is a holiday destination that attracts 2-million visitors annually, including the worlds famous and wealthy who come to the city for A-list luxury resorts, beach bumming, island-hopping, dining and amazing nightlife.
Too tempted to abide? Going on a last-minute planned holiday to Phuket? Do not worry as all major airlines offer last-minute flights to Phuket, all you need to do is find a reputed online travel agency and they will help you get cheap last-minute flights.
Here are the top-3 New Must-see Tourist Attractions on Phuket holiday, built on popular vote. Do not dare to miss visiting them when on a holiday to Phuket.
Baan Teelanka located in Phuket Town
Upside Down House opened its doors to the public in April 2014 and is undeniably one of the most original and innovative attractions in Phuket island. Perching on the By-pass road in the northern fringes of Phuket town, it is a beautiful 3-story house constructed inclining on its roof and dazzled with a maze-shaped garden in its courtyard; 2-different attractions in one spot…what more can you ask for!
Initiated, conceptualized and administered by a beautiful Swiss-Thai couple, this well-conceived project brings tourists into another dimension and renders phenomenal photo opportunities. Along with the A-Maze-in-Phuket and Baan Teelanka, the small hub has a modern café (selling sweets, snacks and drinks) and will have in the near future a souvenir store and 2-other boutiques. Perplexing yet captivating, Baan Teelanka aspires to charm adults and kids alike since it makes every visitor feel that they went deep down in a rabbit hole.
It is the first and inimitable upside-down house in Thailand. There are around a dozen upside-down houses in the world; however, Baan Teelanka is surely one of the most accomplished out of them all with its exceptional imagination and 13m height entailed to making it so detailed.
Leave logic and rationality behind as you enter the house from its roof; you will pass via the attic prior to reaching the second floor.
Phuket Trickeye Museum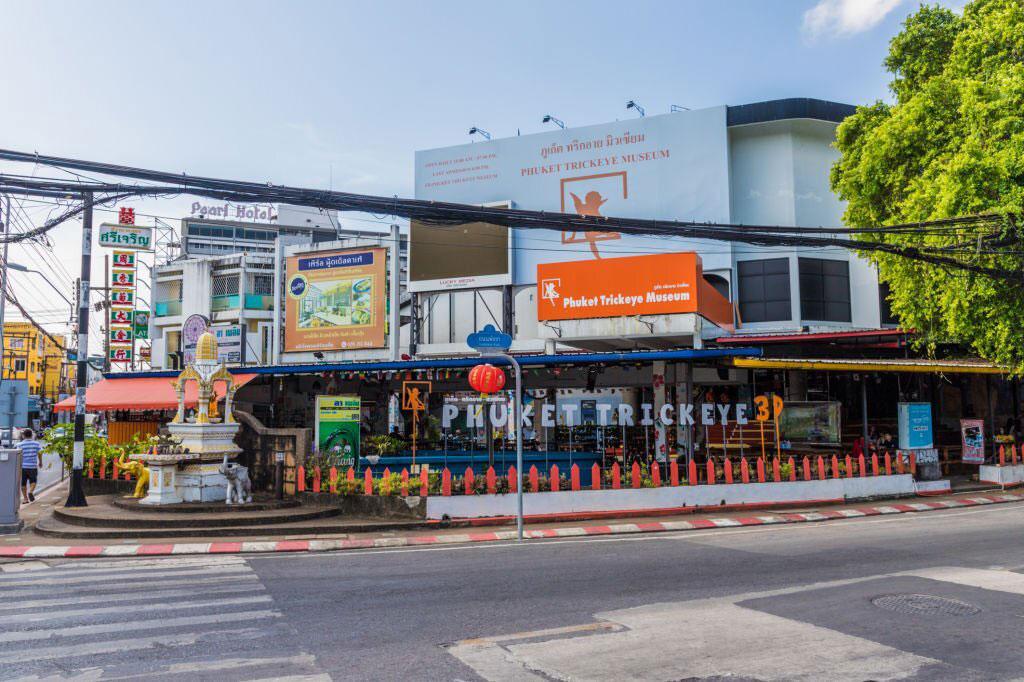 The second attraction on our top-3 New Must-see Tourist Attractions on the Phuket holiday is Trickeye Museum. It is an interactive and innovative 3D painting exhibition rendering incredible pictures and mammoth fun for the entire family. Situated on the corner of Phang Nga and Montri roads in the huge 2-story building (which used to be a famous movie theatre till 2002), the museum includes a gallery of around 100- sculpted and painted scenes utilizing trompe – l'oeil techniques, putting visitors in hilarious fiction situations.
Trompe-l'oeil is an ancient painting method that entails particular geometrical abilities; the concept is to create a 3-dimensional illusion on a two-dimensional background. Perspectival illusionism and unreal world-situations rules at this museum, and you are certain to be fooled by the appealing paintings on the exhibition here.
Feeling hard to resist the visit to the Phuket Trickeye Museum, and there is no holiday on cards? Do not worry, as there is no dearth of airlines providing cheap last-minute flights to Phuket. Just cash the opportunity and holiday in the incredible Phuket and explore its all-new and latest tourist attractions.
Freedom Beach one of the Stunning Places in Phuket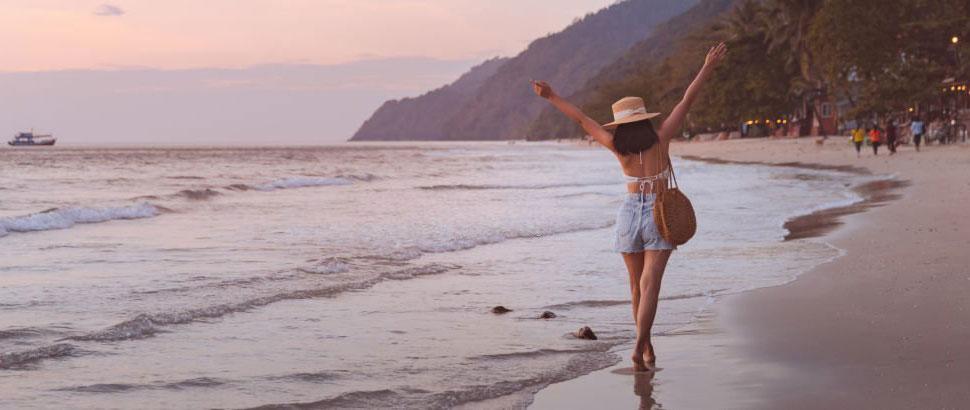 It is undeniably an exclusive gem on the West Coast of Phuket; the 300m-long strip of white stand nestles in a fantastic bay dotted with splendid granite rocks and encircled by hills unveiled by luxuriant and dense jungle. Fundamentally, the beach's uniqueness comes from its instead of arduous accessibility, albeit things are getting a lot better nowadays.
In addition to sun-bathing, dozens of great activities can be relished at the Freedom Beach including beach volleyball, snorkeling and beach soccer.
So these were the top-3 new Must-see tourist attractions in Phuket holiday. Quite simply, Phuket has a superb range of new attractions. From land-based to water activities and from pre-natural to natural, there is always something to see and indulge in when on a Phuket holiday. And the beauty of all this is that all these attractions are within a short sailing or driving distance from each other.
For a memorable and action-packed holiday in the incredible tropics, you simply cannot beat Phuket.
At Hoodaki Travel you can take advantage of booking cheap British Airways flights to Phuket, with an agency that is known within the industry for enterprise quality service to holiday seekers. You will certainly be amazed at the savings you will make with the services of Hoodaki.
Hope you enjoyed reading about "Catch last minute flights to Explore 3 Stunning Places in Phuket". Please do share your thought in the comment section below.