Las Vegas has long been known as one of the most popular tourist spots in the world but it seems like people tend to spend too much money on hotels in the area. Though there are plenty of beautiful hotels in Las Vegas, it is always best to try and find the best hotel for the budget that you have. With the current economy, it certainly doesn't hurt to try and save some bucks on your next vacation. Here are 5 tips to help you find the best Las Vega hotels for your next trip.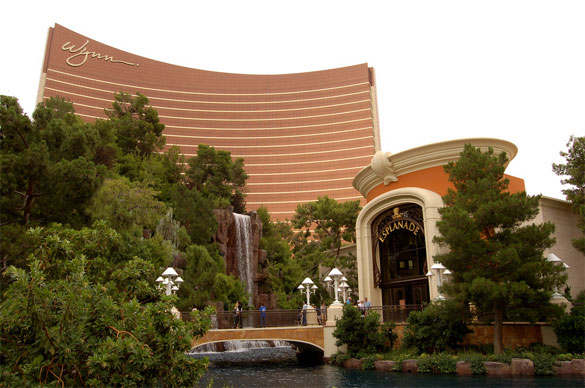 Hotel Wynn, Las Vegas. Photo Credit: michelphoto
Use The Internet Wisely
The internet has made it easier than ever for people to be able to see what they will be getting before they actually pay. Through the internet, you will be able to look at the different hotels available and get a good idea of what you will be getting. This is certainly a big benefit because you won't be surprised with how the place will look. As long as you use the internet wisely, you will be able to really succeed with finding a good hotel.
Read A Lot Of Reviews
When you're on the internet, you will be able to read various reviews and this will help you understand what other people are saying about the different Las Vegas hotels that are available. This is certainly a very helpful way for you to really know what to expect once you get to the hotel. Though this may seem like too much work, this will really help you to really get the best possible hotel for your budget.
Ask Your Friends For Some Help
Don't be afraid to ask your friends for some help with trying to find a good hotel. There are plenty of options in Las Vegas and it can be tough to try and find the right place. However, if you are able to trust a friend that's been in a good hotel in Las Vegas, then this is easily better than any review that you read on the internet.
Look At How New Or Old The Hotel Is
A good way to gauge how a hotel is doing is by how long it has been in Las Vegas. It is a good idea to try and focus on hotels that have a long standing reputation in the area and though newer hotels can be great, the ones with more years under their belt may be a better option. Also, older hotels might charge less compared to a hotel that just opened and so this is a great way to save some money.

Analyze The Price
Look at how much it is a night and then see if it is worth it. By simply comparing with other hotels, you will find one that's completely worth it. With this idea in mind, you will be able to really determine which hotel is the best to try.
If you are serious about finding the best Las Vegas hotels, then these are tips that you should really consider trying.
This article was written by T. Jay, article writer for Vegas Baby's; your source for the best Las Vegas party packages.