Believe it or not, it's time to start planning your big summer getaways. Rentals are filling up, flight fares are increasing and you better request your vacation days before they're all claimed. Stuck for ideas? We can help. Here are just a few locations to get you started, and thinking warm in these cold winter months.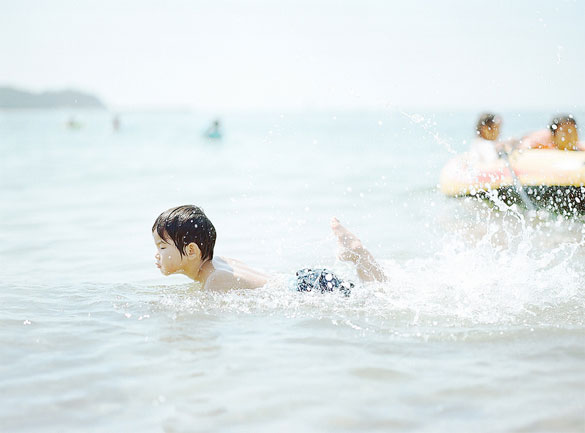 Photo Credit: hideaki hamada
Carolina on Your Mind
The Carolinas offer a wealth of opportunity and the ideal weather for those afraid of the thick summer swelter. Heading for a swim? Myrtle Beach, SC is a popular beach destination, and Lake Norman, NC is perfect for a more relaxed outing. Looking for something different? Head up to the Blue Ridge Parkway in North Carolina for a scenic, historic drive through the mountains. Who knows, you just might fall in love. In which case, start looking up Lake Norman real estate and settle in.
Road Trip!
There's no other country in the world where one can hop in a car and see city, farmland, mountains, desert, beach, swamp and woodlands in less than a week. Hit up the old Route 66 for a touch of Americana, or pack it all in and speed down the interstate. From the manmade (St. Louis Arch, Mount Rushmore, Golden Gate Bridge) to the natural (Yosemite, Grand Canyon, Everglades), this country has so much to offer. You'll definitely need a few weeks at least, and an extra few hours if you stop at the world's largest ball of twine.
Euro Trip!
Okay, well we all can't afford it, but there is no better time to let loose overseas than the summer. And there's no better age than right now (because you're only getting older). Block out a few weeks and save plenty of time with the EuroRail. Even in two weeks, you can hit a half dozen countries, even more if you head to Eastern Europe (you'll save money too). Want to switch things up? Head to Southeast Asia. The flight will be more expensive, but inter-country travel and accommodations will be considerably cheaper.
Hawaii
The flight may cost a pretty penny but there's a reason this is one of the most coveted destinations in the United States. It's an excellent combination of beach, weather, mountains and major metropolitan attractions. That and volcanoes, which are pretty incredible. Go for a hike, swim in a shark cage, visit Pearl Harbor, tour the Dole plantation and – of course – surf at Waikiki. The sights are beautiful, and there is plenty to for all kinds of tourists.
So whether you want to look up Lake Norman real estate to veg out for the long haul, or have a quick excursion to Hawai'i, this is the perfect time to start planning. Rental prices skyrocket quickly, and nabbing a good rate (for a flight too) can make all the difference in your trip. We brought the ideas, all you need to do is ask your boss for the time.